Foundation Stone Laid for PKSF's Display and Sales Building at Shyamoli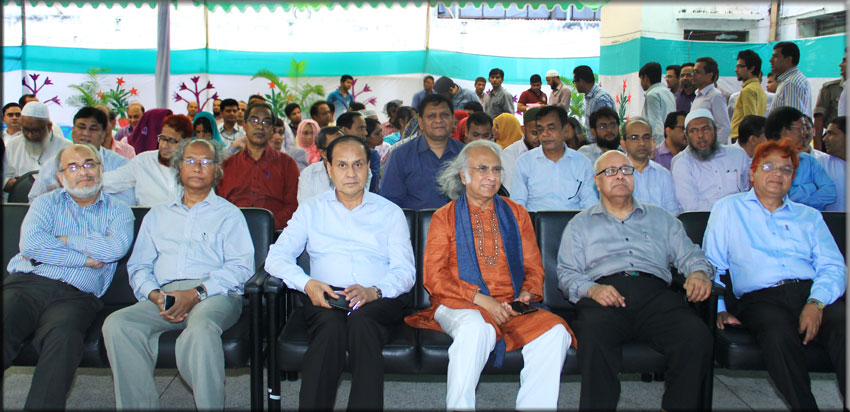 Palli Karma-Sahayak Foundation (PKSF) celebrated the foundation stone laying ceremony for its second office, a new commercial building at Shyamoli, Mohammadpur, Dhaka on March 29, 2017. It would be a modern architecturally designed 13-storey green commercial building with 21-storey foundation, in which ten floors will be left for branding and marketing the products produced by the marginalized poor members of the Partner Organizations (POs) of PKSF.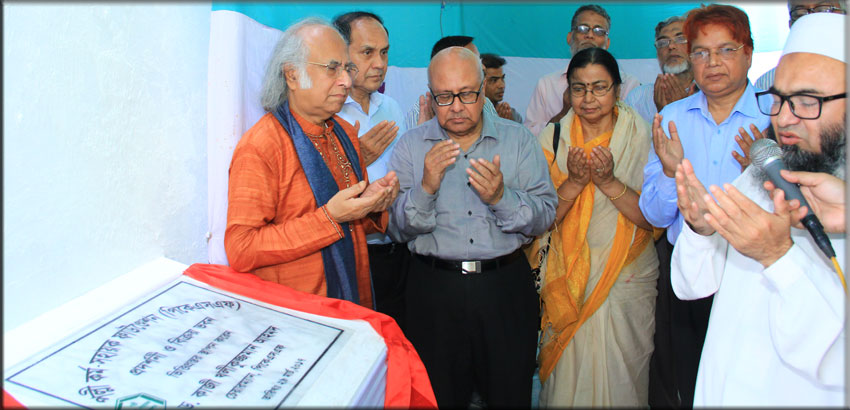 Dr. Qazi Kholiquzzaman Ahmad, Chairman, PKSF unveiled the foundation stone of the building. Mr. Md. Abdul Karim, Managing Director, PKSF presided over the event. Two Board Members of PKSF's Governing Body, Dr. Pratima Paul Majumder and Mr. Khondkar Ibrahim Khaled were also present as honorable guests. PKSF's high officials and other staffs attended this event and took part in "Dua Mahfil" on the occasion.