PKSF observes National Mourning Day
Palli Karma-Sahayak Foundation (PKSF) has observed the National Mourning Day 2019 in a befitting manner.
To pay tribute to the Father of Nation Bangabandhu Sheikh Mujibur Rahman, all employees of PKSF wore black badges, which they will throughout the month. Giant drop-down banners from the top of PKSF Bhaban remind all onlookers about the intensity of mourning.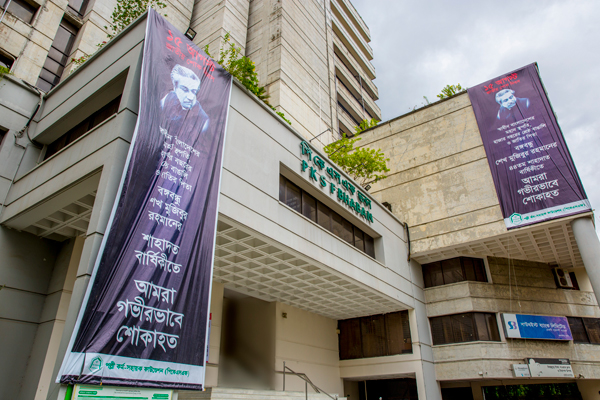 The national flag remained hoisted at half-mast on 15 August 2019, and a special prayer session was held.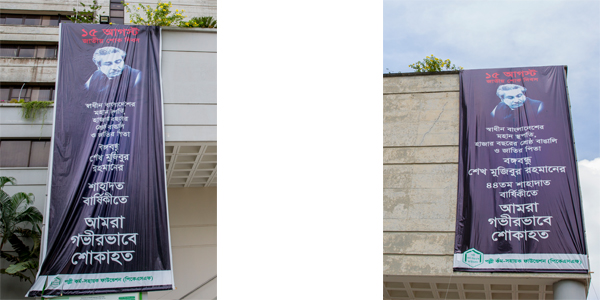 A special discussion titled "Bangabandhu, Liberation War and Bangladesh" will be held on 22 August 2019. Also, an essay-writing competition on the life of the Father of the Nation for school-going children of PKSF staff has been arranged. Two groups of students (1. Class VI-VIII and 2. Class IX-X) are participating in this competition.
Besides, the Partner Organizations of PKSF organized various programs to observe the National Mourning Day 2019.