Governing Body
---
The Governing Body, subject to the general control and supervision of the General Body, is primarily responsible to pursue and help achieve the goals of Palli Karma-Sahayak Foundation (PKSF). It determines the direction and scope of the activities of the institution in order to steer PKSF towards realizing its Vision and Mission. The Governing Body holds comprehensive financial control of the Foundation, which includes approval of programs and projects and sanctioning of grants, donations, loans or other financial assistance to the Partner Organizations (POs).
The Governing Body consists of seven members. The Government of Bangladesh (GoB) nominates the Chairman and two other members from amongst individuals having a record of service in activities related to poverty alleviation and inclusive development and/or some serious interest in such activities. The General Body, in its AGM, elects three other members who represent the POs and/or distinguished individuals having demonstrated contributions to the development sector. The Governing Body, in consultation with the Government, appoints the Managing Director (MD). The MD is the Chief Executive Officer of the Foundation and an ex-officio member of the Governing Body as well as the General Body of PKSF.
---
The Members of the Governing Body

Dr Qazi Kholiquzzaman Ahmad 
Chairman
Dr Qazi Kholiquzzaman Ahmad, a renowned economist, development thinker and climate change expert, is the Chairman of PKSF. He is also the Chairman of the Governing Council of Dhaka School of Economics (DScE), a constituent institution of the University of Dhaka. During Bangladesh's War of Liberation in 1971, Dr QK Ahmad worked in the Planning Cell of the then Bangladesh Government-in-Exile.
The key focus of Dr Ahmad's vision of development is on the establishment of human rights and human dignity for all. According to him, the starting point of moving towards that goal necessitates the ensuring of access to basic education, skills training and basic and universal healthcare. Under the impact of his conceptualization of holistic development and leadership, PKSF has gradually evolved from a financing institution for exclusive microcredit to a development organization, focusing on human-centric multidimensional, integrated approach for poverty eradication and sustainable development. A basic element in this approach is human capability development through creating opportunities of education, skills development and health services. Also, a major focus is on enterprise development. Financing is no longer in terms of microcredit. It should be appropriate to the circumstances and purposes of the borrowers and provided along with necessary non-financial services such as skill training, support for access to technology, market information, marketing support, social capital formation, climate change awareness and possible climate actions. (Now, a borrower can have appropriate financial assistance from PKSF from BDT 20-25 thousand to BDT 10 lakh)
Dr Ahmad was the Co-chair of the committee that formulated Bangladesh National Education Policy 2010, which focuses, among many other aspects, on morality, inclusiveness and quality of education. Dr Ahmad is a well-known expert on climate change, and is an eloquent advocate of the concerns and adverse impacts on both natural and human systems and on the ways to address them.
He has for years been strongly promoting sustainable development in all its aspects. He has played a lead role at the national level in the cases of both government initiatives and civil society efforts in the formulation of the proposals and recommendations relating to the Post-2015 Development Agenda from the Bangladesh perspectives which was submitted to the United Nations. He also actively participated in the UN Open Working Group that debated and prepared the draft 2030 Agenda for Sustainable Development for the consideration and adoption by the UN General Assembly (UNGA). The UNGA adopted the Agenda on 25 September 2015.
Regional cooperation for mutual benefit has been another major focus of his research, dialogues, and advocacy activities since the late 1980s. On the management of water resources in particular, he has, in cooperation with other experts in the field from Bangladesh and other South Asian countries including India and Nepal, produced several pioneering research works on the Ganges-Brahmaputra-Meghna (GBM) region water issues. He has to his credit a number of publications on water issues.
Dr Ahmad has conducted a wide range of research works including on policy planning, food and agriculture, environment and climate change, water resources, rural development and employment generation, poverty alleviation, human development, women in development and gender issues. He has written (alone or jointly with others) 40 books and over 250 learned articles, published at home and abroad.
He is a former President (elected for three consecutive terms) of Bangladesh Economic Association (BEA), the founder Chairman of Bangladesh Unnayan Parishad (BUP), and a former Research Director at Bangladesh Institute of Development Studies (BIDS). He was the President of Kuala Lumpur-based Association of Development Research and Training Institutes of Asia and the Pacific (ADIPA, later renamed APISA) during 1979-83 and the Vice-President of Rome-based Society for International Development (SID) during 1988-91. He was also a member of the Executive Board (2011-14) of Clean Development Mechanism (CDM) under the Kyoto Protocol of the United Nations Framework Convention on Climate Change (UNFCCC). He was on the Intergovernmental Panel on Climate Change (IPCC) that won the Nobel Peace Prize in 2007, having been the Lead/Coordinating Author for the 3rd and the 4th Assessments, published respectively in 2001 and 2007.
He was a member of the National Water Resources Council of the Government of Bangladesh (GoB), 1997-2001; and an Honorary Adviser to the GoB's National Water Policy 1999 and National Water Management Plan formulation processes (1998-2001).
Dr Qazi Kholiquzzaman Ahmad was a member of the Syndicate of Bangladesh University of Engineering and Technology and Shahjalal University of Science and Technology. Currently, he is a member of the Senate of the University of Dhaka.
Dr Qazi Kholiquzzaman Ahmad was awarded the Swadhinata Puroshkar 2019 (the highest civilian award in Bangladesh) for his outstanding services promoting human and social welfare, and the Ekushey Padak in 2009 (second highest civilian award in Bangladesh) in recognition of his pro-poor development thinking and poverty alleviation activities. He was also awarded the National Environment Award 2019.
Dr Nomita Halder, ndc
Managing Director

Dr Nomita Halder, ndc, the 11th Managing Director of PKSF, has been a career bureaucrat. Prior to assuming the office of the chief executive of PKSF, she had a bright record of a successful public servant. During her 31-year-long career, she performed her roles efficiently both at the implementation and the policy-making levels. Dr Halder, a person of versatile qualities, delivered her responsibilities with remarkable capability pushed by a passion to serve the people throughout her professional life.
Starting her career in the service of the Republic as a Magistrate, she rose to a top position and retired as a Secretary. During the course of this journey, she served in different positions at the field level including Revenue Deputy Collector (RDC), Upazila Nirbahi Officer (UNO) and Additional District Magistrate. Her experiences in the field administration enriched her with a better understanding of the sufferings, needs as well as potentialities of the people at the grassroots. Consequently, the spirit of serving the disadvantaged and marginalized people continued brewing in her. In the central government structure, she served in the Ministry of Youth and Sports, the Ministry of Women and Children Affairs, the Prime Minister's Office (PMO) and the Ministry of Industries. She was also the Director of a project titled 'Empowerment and Protection of Children (EPC)', the focal areas of which pertained to social awareness building against child marriage, dowry, trafficking of women and children and all kinds of abuse and violence against them.
Dr Halder's professional career achieved a major milestone when in 2014 she was appointed as the Private Secretary to Hon'ble Prime Minister Sheikh Hasina. Working closely with the highest executive of the Government of the People's Republic of Bangladesh and a widely acknowledged global political figure was a key opportunity for her to learn about the very high-level proceedings of decision-making. She got a more comprehensive idea of the political culture and systems, and parliamentary affairs. She attended many bilateral meetings to assist the Hon'ble Prime Minister during the latter's tours abroad.
In July 2017, Dr Halder was promoted to the post of a Secretary and appointed in the Ministry of Expatriates' Welfare & Overseas Employment. There, she worked with insight and courage to improve migration governance which relates to looking after the reasons of exploitation of migrant workers and prevention of human trafficking. Her preoccupation with such responsibilities had some strategic connection with the achievement of the relevant goal of the Sustainable Development Goals (SDGs).
Dr Halder had her Bachelor's (Agricultural Sciences) and Master's (Plant Pathology) degrees from Bangladesh Agricultural University. She did another Master's in Development Administration from the Australian National University. Afterwards, she did her PhD on 'Effective Representation of Women Legislators in Parliaments' from the University of Canterbury, Christchurch, New Zealand. She also has a Diploma in Public Relations, Publicity and Promotions.
During her 3-decade-long career in the service of the Republic, Dr Halder sharpened her professional skills through a number of training programs including the very important one in National Defence College (NDC), e-Services to Enhance Citizens' Quality of Life, Advanced Course on Administration and Development (ACAD), e-Governance Project Management, Managing At The Top (MATT), Population and Development, Survey and Settlement, Law and Administration, Treasury Rules.
Dr Nomita Halder, ndc was also an Honorary Member of National Human Rights Commission, Bangladesh, and a Professorial Fellow at North South University.
Mr Arijit Chowdhury
Member
Mr Arijit Chowdhury is an Additional Secretary (now in PRL) of the Financial Institutions Division, Ministry of Finance, Government of the People's Republic of Bangladesh. He is on the Board of Directors of Rupali Bank Ltd., Bangladesh Municipal Development Fund, and Social Development Foundation. Mr Arijit Chowdhury is also a Member of Bangladesh Administrative Service Association, Dhaka University History Department Alumni Association, Financial Inclusion Strategy Peer Learning Group, Neuro-Development Disabled Protection Trust, and Small & Medium Enterprise (SME) Foundation. He previously served on the Boards of the IFIC Bank Ltd, Ansar-VDP-Unnayan Bank and Nepal Bangladesh Bank Ltd. He did his Honours and Master's in History from the University of Dhaka. He later obtained M.Sc. in Development Finance from Birmingham University, the United Kingdom.
Ms Parveen Mahmud, FCA 
Member

Ms Parveen Mahmud, FCA, has a diverse professional career as a changemaker for sustainable development and professional accountant. Currently, she is the Chairperson of Under-Privileged Children's Educational Programs (UCEP)-Bangladesh and Her Story Foundation. She started her career with BRAC, and later served at PKSF as its Deputy Managing Director. She was the founding Managing Director of the Grameen Telecom Trust (GTT). Ms Mahmud was a partner of ACNABIN, Chartered Accountants. She was the first female Council Member and served three terms in the Council of the Institute of Chartered Accountants of Bangladesh (ICAB). She was the first female President of the ICAB. She was also the first female Board member of the South Asian Federation of Accountants (SAFA), the apex professional body of the accountants of the SAARC. She is the Chairperson of CA Female Forum-Women in Leadership Committee, ICAB, and is the Vice Chairperson of the Women in Leadership Committee of SAFA. She sits on numerous boards, including Transparency International Bangladesh (TIB), BRAC International, RDRS, Manusher Jonno Foundation (MJF), Friendship, Ghashful and Grameenphone. She is the Independent Director of the Apex Footwear and Berger Paints Bangladesh. She is also a member of Centre for Policy Dialogue (CPD), a widely known think-tank of Bangladesh and International Chamber of Commerce (ICC), Bangladesh. Ms Mahmud was the Chairperson of Micro-Industries Development and Assistance Services (MIDAS), Acid Survivor's Foundation and Shasha Denims Ltd. She was also a member of the National Advisory Panel for SME Development of Bangladesh and the founding board member of SME Foundation as well as the Convener of SME Women's Forum. Ms Mahmud received a number of accolades for her service and contribution to society, including 'Ananya Top Ten Women-2018' award, 'Joya Alokito Nari-2018' award from RTV, 'Women at Work-2017' award from Bangladesh Association of Software and Information Services (BASIS), 'Women of Inspiration Awards-2017' from the Bangladesh Organization for Learning & Development (BOLD) and 'Begum Rokeya Shining Personality Award-2006' for women's empowerment by Narikantha Foundation.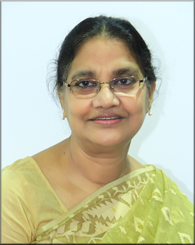 Ms Nazneen Sultana
Member

Ms Nazneen Sultana was the first female Deputy Governor of Bangladesh Bank. As a Deputy Governor, she performed her responsibilities in the Human Resources Department, Information Systems Development Department, IT Operation and Communication Department, Credit Information Bureau, Foreign Exchange Investment Department, Foreign Exchange Operation Department and Foreign Exchange Policy Department. Prior to this, she was an Executive Director of the central bank. She was also the Project Manager for 'Bangladesh Bank of Standard Hardware and Software Package and ERP Package' financed by the World Bank. She has a vast experience of over 30 years in managing critical supervisory issues at the Bangladesh Bank, where she was a key leader in developing the automation system. Currently, she is a member of the Governing Body of the Institute for Inclusive Finance and Development (InM). Ms Sultana obtained her Honours and Master's degrees in Physics from the University of Dhaka.
Dr Toufic Ahmad Choudhury
Member

Dr Toufic Ahmad Choudhury is the Director General of Bangladesh Academy for Securities Markets (BASM). A former Director General (DG) of Bangladesh Institute of Bank Management (BIBM), he served as an elected General Secretary of Bangladesh Economic Association (BEA) for two consecutive terms from 2010-2014. Currently, he is on the Boards of the Institute for Inclusive Finance and Development (InM), Microcredit Regulatory Authority (MRA) as well as Small and Medium Enterprise (SME) Foundation. He is also the Member Secretary of the Governing Body of Dhaka School of Economics, and a Member of the Banking Committee of the International Chamber of Commerce, Bangladesh (ICCB). Dr Toufic prepared a background paper on 'financial market' for the Planning Commission with the purpose of formulating the Perspective Plan of Bangladesh. An Economics graduate from Jahangirnagar University in 1980, Dr Toufic obtained his PhD from Himachal Pradesh University, Shimla, India.
Dr Md Abdul Muyeed
Member

Dr Md Abdul Muyeed has three and a half decades of experiences in sustainable agriculture, climate-smart agriculture, climate adaptation and risk reduction, agricultural meteorology, food security and nutrition, and capacity building. A member of the Bangladesh Civil Service (Agriculture) cadre, he retired from public service as the Director General of the Department of Agricultural Extension (DAE), Ministry of Agriculture. He currently works as a Senior Consultant of the International Maize and Wheat Improvement Center (CIMMYT-Bangladesh) and as a National Consultant of the USAID's Feed the Future Bangladesh Nutrition Activity. He is a founding member of the South Asian Forum on Agriculture Meteorology, a Technical Advisory Committee member of Krishi Gobeshona Foundation, and a member of the BSAFE Foundation. During his service at the DAE, he worked for boosting agricultural production through the dissemination of modern technologies, formulating different strategic plans of the government for dissemination of climate-smart agricultural technologies in various parts of the country, and safe production of fruits and vegetables using Integrated Pest Management (IPM) technologies. After retirement from public service, Dr Muyeed worked at the Power and Participation Research Center as a Sector Expert-Agriculture, and as a National Sectoral Expert in the World Bank-funded Climate Adaptation and Resilience Project implemented by RIMES. He also served as a Syndicate Member of Khulna Agricultural University, a Member of the Board of Directorate of Bangladesh Agricultural Development Corporation, and as a Director of Bangladesh Krishi Bank, Bangladesh Rice Research Institute, and Hortex Foundation.
Dr Muyeed holds a PhD in Environmental Science from Bangladesh Agricultural University with research collaboration with Bangor University, UK. He has participated in many international seminars, symposiums, training courses in Denmark, USA, UK, South Korea, Japan, Cambodia, Thailand, Malaysia, India, Nepal, Jordan, Sri Lanka, Sweden and so on. He is a recipient of the DANIDA fellowship, the British Council INSPIRE Fellowship and the National Science and Technology (NST) fellowship.