Ethiopian Central Bank Delegation Visits PKSF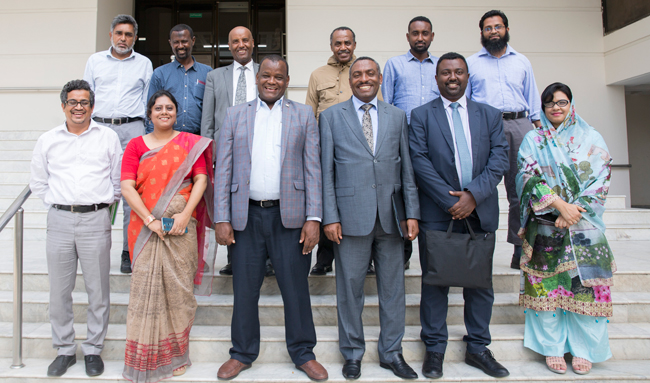 Mr Tirunrh Mitafa, Vice Governor of the National Bank of Ethiopia, visited Palli Karma-Sahayak Foundation (PKSF) on 01 July 2019. He was leading a 7-member Ethiopian delegation. A half-day orientation program was arranged for them.
During the orientation, a vast range of topics including apex mechanism for development and appropriate financing, graduation programs for the extreme poor, suitable livelihoods for the poor, skill development training and entrepreneurship development were discussed. Two Deputy Managing Directors and other senior officials of PKSF participated in discussions with them. The delegation took keen interest in the PKSF's activities dedicated to alleviating poverty and ensuring human dignity for all.
The event was part of the Ethiopian delegation's visit to Bangladesh to gather experience on poverty alleviation through inclusive financing and development.