Livelihood Restoration Loan (LRL)
---
LRL: PKSF's special loan program to combat Covid-19 fallout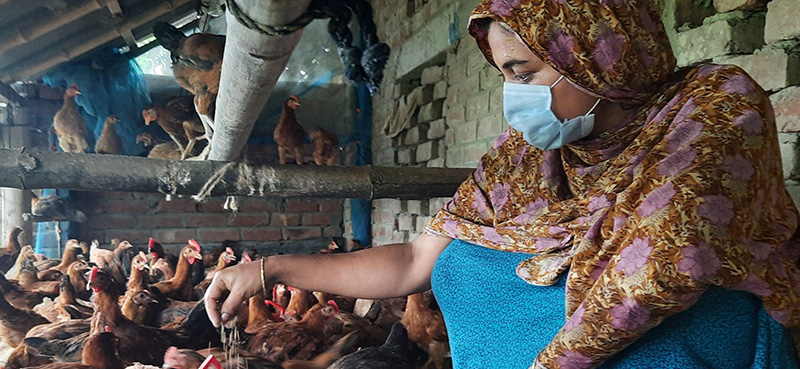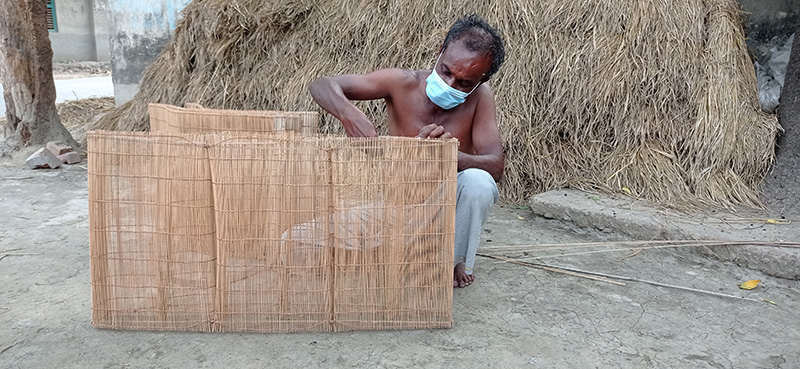 Like in other countries around the world, economic activities in Bangladesh are also took a hit due to the Covid-19 pandemic. Against this backdrop, Hon'ble Prime Minister Sheikh Hasina announced short-, medium- and long-term stimulus packages to revive the economic activities and thereby to improve the lives and livelihoods of the people. Notable among them is a stimulus package of BDT 500 crore sanctioned in favor of Palli Karma-Sahayak Foundation (PKSF) in FY 2020-2021. With an additional allocation of BDT 100 crore from its own resources, PKSF has been implementing a flexible loan program titled Livelihood Restoration Loan (LRL) from September 2020. Currently 128 Partner Organizations (POs) are implementing the program.
LRL aims to revive the economic activities of the poor affected by Covid-19 by creating self-employment opportunities. Under this program, PKSF is providing loan assistance through POs to generate self-employment and rejuvenate the economic activities of the following five pandemic-hit groups in the rural areas:
Agriculture and related small entrepreneurs
Small and cottage industry-related entrepreneurs
Trained youth
Unemployed youth
Returning migrant workers
As of December 2021, the POs have disbursed BDT 968 crore to 2.74 lac pandemic hit people. The average loan amount per borrower stands at about BDT 35,300.
Seeing the positive outcome of the program the government allocated additional BDT 500 crore to PKSF in FY 2021-22.
Considering the need of the affected people, a new guideline titled 'Livelihood Restoration Loan-2nd Phase' has been prepared by softening terms and conditions. Target groups are also being redefined as 'Extremely poor', 'Poor' and 'Day Laborer' to make the loans accessible to more people.
Moreover, the service charge at the PO-Borrower level has been reduced to 4% from 18% and that of the PKSF-PO level has been sliced down to 0.5% from 5%. The loan tenure has been extended to minimum two years from existing one year.