Only love and care can better the life of people with dementia
Speakers say in a seminar on dementia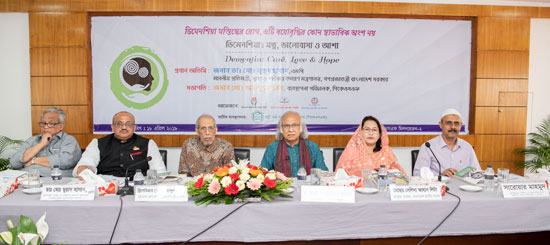 The number of people with dementia is increasing day by day across the world. In order to raise awareness among people about dementia, PKSF in association with Bangladesh Dementia Friends Committee, Bangladesh Medical Students Society and Alzheimer's Society of Bangladesh organized a day-long seminar titled 'Dementia: Care, Love and Hope' on 18 April 2019 at the PKSF Bhaban.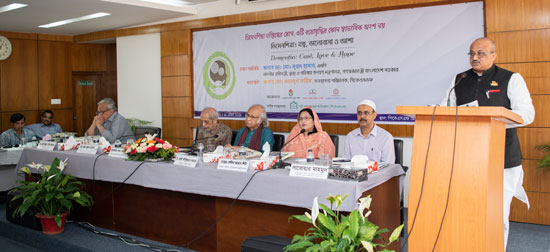 State Minister for Health and Family Welfare Dr Murad Hassan, MP, attended the seminar as the Chief Guest while Chairman of PKSF Dr Qazi Kholiquzzaman Ahmad presided over the opening session. Mr Md Abdul Karim, Managing Director of PKSF made the opening remarks.
State Minister Dr Murad Hassan said awareness about dementia in Bangladesh is not up to the mark yet. As a result, it is very difficult to ensure proper healthcare for patients with this condition. He commented that the government-run hospitals alone cannot solve all the problems, awareness must be raised. The government however will take effective measures to ensure the better health services for people suffering from dementia, the Chief Guest added.
"Dementia is not curable and requires awareness and necessary healthcare," commented PKSF Chairman Dr Qazi Kholiquzzaman Ahmad. PKSF is working for betterment of people, including the elderly ones with dementia and Alzheimer's, and will continue its efforts to build a dementia-friendly society, he added.
PKSF Managing Director Mr Md Abdul Karim said that in Bangladesh, dementia patients are neglected in the society and the root cause of it is the lack of awareness. Referring to the growing number of elderly people, he stressed on the need to ensure expansion of old-age healthcare services and increasing awareness on dementia.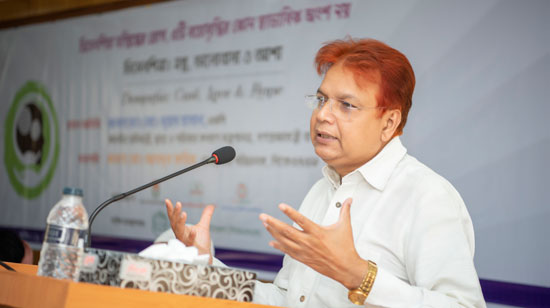 Dr Md Jashim Uddin, Deputy Managing Director of PKSF delivered the welcome speech at the seminar. Former MP Mst Selina Jahan Lita; Mr Sarwar Mahmud, Director General, Anti-Corruption Commission (ACC); and National Professor Brig Gen (Retd) Abdul Malik, also President of Bangladesh Network for NCD Control and Prevention, were present as Special Guests.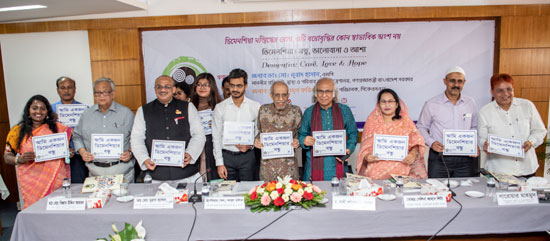 In 2013, the number of people with dementia in Bangladesh was 460,000. The number is feared to reach 834,000 in 2030 and 2,193,000 by 2050.