PKSF Development Fair 2017 held
Amid festivity and enthusiasm, the PKSF Development Fair-2017 was held at Bangabandhu International Conference Centre (BICC) in Dhaka from October 29 to November 03, 2017. Hon'ble Finance Minister Mr Abul Maal Abdul Muhith graced the fair as the Chief Guest and inaugurated the six-day mega event while Hon'ble Agriculture Minister Begum Matia Chowdhury was present as the Special Guest on the occasion.
A total of 89 organisations showcased in 133 stalls a range of products manufactured or processed by the grassroots participants of different PKSF programmes implemented in the field-level by different NGOs, officially termed as Partner Organisations (POs). Also, some Government Agencies, Research Institutions and Non-POs took part in this usually biennial event.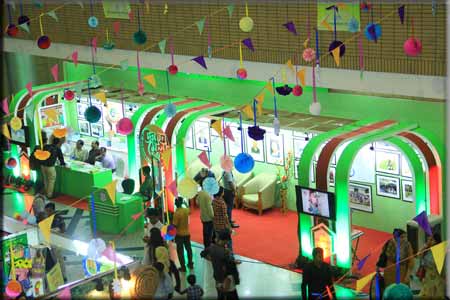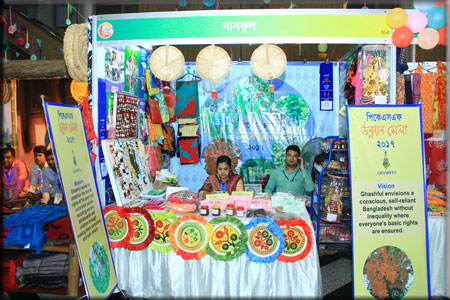 Alongside the usual fair activities, five seminars on issues related to the development aspects of Bangladesh and PKSF were held. Cabinet Members, Government and Non-Government Officials, Development Thinkers and Eminent Academics, among others, participated in the seminars.
An exclusive part of the fair was the Book launching ceremony where three book authored by the Chairman of PKSF Dr Qazi Kholiquzzaman Ahmad were unveiled. Hon'ble Water Resources Minister Barrister Anisul Islam Mahmud graced the occasion as the Chief Guest and the event was chaired by PKSF Managing Director Mr Md Abdul Karim. The titles of the books are: Sustainable Development and All That; Environment, Climate Change and Water Resources; and নানা সংকট একই দিশা (a collection of Bengali articles penned by Dr Ahmad).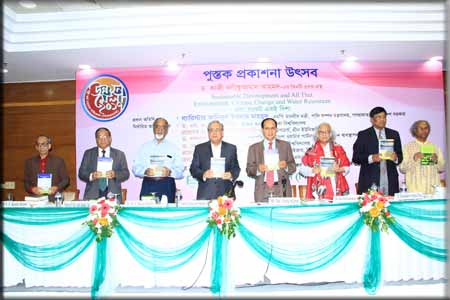 The fair continued form 10am to 8:30pm had colourful cultural performances every day. Nationally acclaimed singers as well as local performers from different regions of the country participated in the cultural events.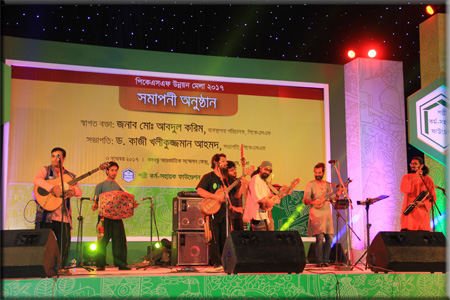 The curtain dropped on the most successful of the five such fairs so far on November 03, 2017 through a closing ceremony chaired by Dr Qazi Kholiquzzaman Ahmad. HE Mr Tran Van Khoa, the Vietnam Ambassador to Bangladesh, was present as the Special Guest andMr Md Abdul Karim, the PKSF Managing Director, delivered the welcome speech.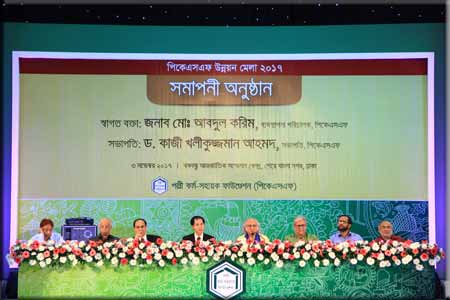 At the closing ceremony, PKSF awarded three POs in the 'Best Stall' category. Basak tea, Cheowa Shutkee (one kind of dried fish) and sweet chilli were recognised as the most promising products displayed at the fair. Also, certificates and crests of special appreciation were given to the Centre for Education and Community Development (CECD) of Vietnam, and the Government Agencies and Non-POs that showcased their products at the fair.