PKSF Disburses BDT 40.40 Crore to its Partner Organisations under ENRICH Program
Palli Karma-Sahayak Foundation (PKSF) arranged a dialogue based on ENRICH program's Yearly Action Plan for FY 2016-17 on September 22, 2016 in its auditorium. Mr. Md. Abdul Karim, Managing Director, PKSF presided over the meeting.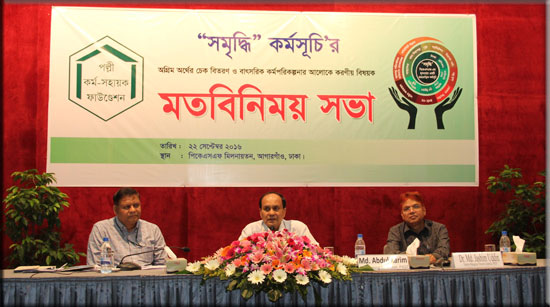 Dr. Md. Jashim Uddin, Deputy Managing Director, PKSF gave his welcome note focusing on some critical issues that are needed to be addressed by Partner Organisations (POs) in implementing the ENRICH program in the days ahead.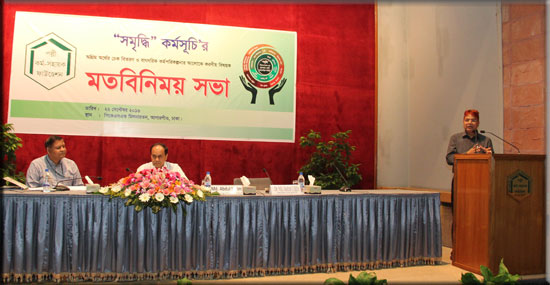 Mr. Karim moderated the session of open discussion to know about pros and cons of the ongoing program from the participants Chief Executive Officers of the POs. Mr. Karim provided some valuable directives in his remarks.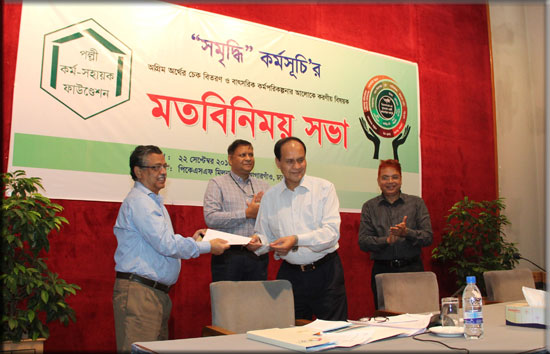 Later, the Chair of the meeting, Mr. Karim disbursed cheques among the POs of BDT 40.40 crore in advance.