PKSF Retreat 2016

A 3-day official retreat programme of Palii Karma-Sahayak Foundation (PKSF) was held in BCDM, Khagan, Savar during 22-24 October, 2016. The retreat programme was intended to seek the recommendations on how to effectively face the upcoming challenges for PKSF and the critical aspects of its activities of now and tomorrow. Dr. Qazi Kholiquzzaman Ahmad, Chairman, PKSF and Mr. Md. Abdul Karim, Managing Director, PKSF along with all Deputy Managing Directors, General Managers and other PKSF official/staffs that total 149 persons have participated in the retreat. Professor Dr. A.K.M. Nurun Nabi, Mr. Khondkar Ibrahim Khaled and Dr. M.A. Quassem, Hono'ble members of PKSF's Governing Body, were present in the retreat.

Mr. Karim, Managing Director, PKSF, delivered a welcome speech in the inauguration of retreat programme inviting all to take part in the retreat with a festive mood. Dr. Ahmad made an opening speech asking all to feel free to share their views on the discussion sessions.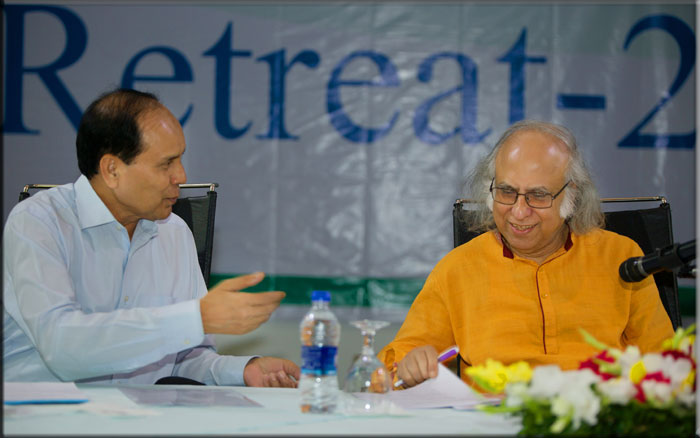 Four separate sessions took place on different issues which were moderated by senior officials of PKSF. Each of the sessions followed an active and lively participation of PKSF officials of different ranks. The sessions were- "Discussion on PKSF Perspective: Past, Present & Future" moderated by Md. Abdul Karim, Managing Director, PKSF; "Discussion on Climate Change and Poverty" moderated by Mr. Md. Fazlul Kader, Deputy Managing Director (Operations), PKSF; "Discussion on Inclusive Finance & Development" moderated by Dr. Md. Jashim Uddin, Deputy Managing Director (Admin), PKSF and "Discussion on Human Capacity Building of PKSF" moderated by Mr. Golam Touhid, Deputy Managing Director (Finance), PKSF. The Chairman of PKSF Dr. Ahmad finally moderated an exclusive session with the Board Members of PKSF.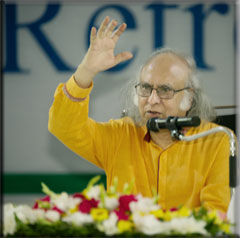 In the closing session, Mr. Karim, in his speech, mentioned the retreat as a success and urged on framing a strategic paper on PKSF's future activities based on Vision-2021 and SDGs. Dr. Quassem, Board Member, PKSF talked about some important aspects of human capacity building of PKSF focusing on skill upgradation and procedural development. Dr. Ahmad concluded the 3-day retreat programme by saying that the retreat of PKSF had been successfully completed with effective and quite impressive participation of all officials. This retreat would rejuvenate and strengthen the team spirit of PKSF through co-operations and coordination among each other. This retreat had come across with many important issues in the presence of Board Members that would be useful for them to think about PKSF with a new look and contribute to its future policy making.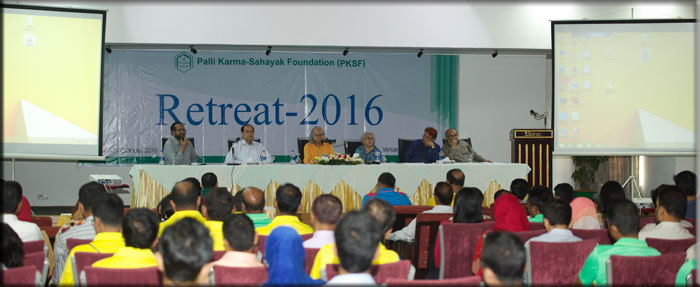 Alongside active participation in discussion sessions, the PKSF officials celebrated the retreat with a magnificent cultural programme and exciting football match and pillow passing game.