PKSF signs MoU with Orbis International aiming to expand eye care services in Bangladesh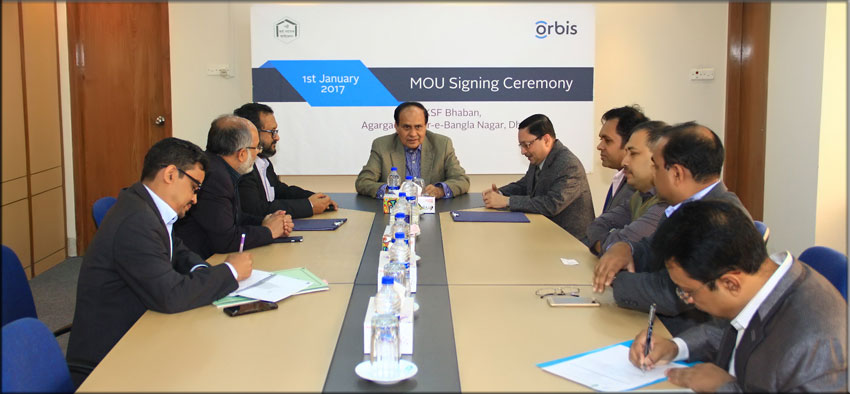 A Memorandum of Understanding (MoU) signing programme between Palli Karma-Sahayak Foundation (PKSF) and Orbis International was held in PKSF Bhaban on January 01, 2017, with a specific objective to increase access to and coverage of eye care services in the selected areas of Bangladesh through joint planning, advocacy, capacity building and community interventions. It is to be noted that there is a link between loss of sight and poverty. Currently, there are 51200 blind children. Approximately 153600 children have low vision problems, of which about 78,336 cases are avoidable. In this reality, PKSF and Orbis signed the MoU with a view to enhance eye care services in remote areas of Bangladesh, in particular those who are excluded from formal eye care services.
Mr. Golam Touhid, Deputy Managing Director (Finance), PKSF and Dr. Munir Ahmed, Country Director, Orbis International signed the MoU in presence of Mr. Md. Abdul Karim, Managing Director, PKSF. Among others, Mr. Md. Fazlul Kader, Deputy Managing Director (Program Implementation), PKSF; Mr. AKM Nuruzzaman, Deputy General Manager, PKSF; Mr. Mohammed  Alauddin, Director of Programs, Dr. Lutful Husain, Senior Medical Specialist, Mr. Mohammad Awlad Hossain, Senior Monitoring and Evaluation Manager, and Mr. Md. Iqbal Hossain, Project Manager-QCV, from Orbis International were also present.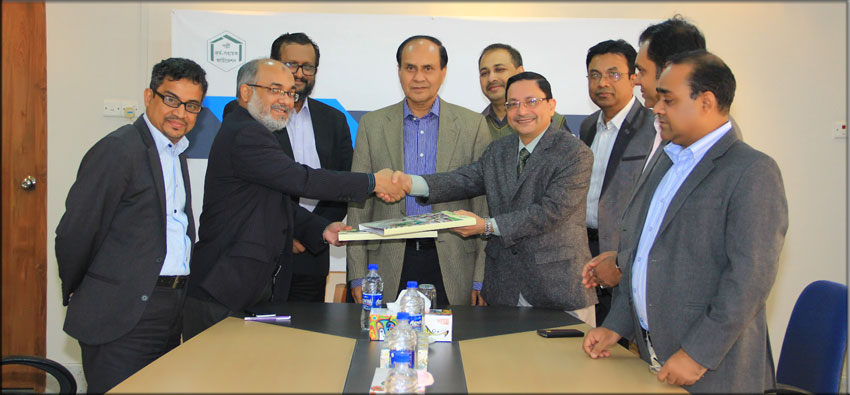 After signing the MoU Mr. Md. Adbul Karim, Managing Director of PKSF said "This has been the best agreement ever signed with PKSF. The need is enormous and we need to work together". Dr. Munir Ahmed, Country Director of Orbis International expressed his gratitude to PKSF for signing the agreement with Orbis International. He also shared that this collaboration will help us to implement innovative way of reaching vision 2020 goal.