Project Background
---
1.    Project Background
The vulnerability and persistence of poverty among the rural households have always been the focus of attention for development agencies of different categories for providing coping strategies that would empower the local communities with improved and increased access to resources for a sustainable impact. The incidence of extreme poor is characterized by insufficient income, poor health, acute malnutrition, illiteracy and a high concentration of wage laborers in the households with limited assets, female-headed households (widows, divorcees), destitute women and large family size. The vulnerability of these ultra poor households is further exacerbated by their inability to reduce the risk of natural disasters. In many instances, the vulnerable households do not have any viable coping strategies. They need interventions which help them to ensure sustainable poverty reduction as envisaged by the Millennium Development Goals (MDGs).
In this context, the EU funded "Food Security 2012 Bangladesh-Ujjibito" project started its operation from November 2013. Ujjibito is a Bangla word meaning 'infused with new life'. This project has two components of which one is supporting LGED's Rural Employment and Road Maintenance Programme Phase-2 (RERMP-2), which commenced from October 2013. RERMP-2 is a GoB-funded project and will cover all unions of the country with EU providing funds for 27,400 beneficiaries in 1,370 focal unions in Barisal, Khulna and Rajshahi Divisions (except Bogra district). The other component is supporting PKSF's Ultra Poor programme (UPP)-Ujjibito covering 1,724 unions in Barisal, Khulna, Rajshahi and Chittagong Divisions (1,479 in Barisal, Khulna, Rajshahi and 245 unions in coastal upazilas of Chittagong Division), which started from November 2013.
The project has incorporated the learning of numerous food security and social safety net projects targeting ultra poor that have been implemented in Bangladesh over the past decade. Ujjibito project mostly combines the best practices of the GoB funded Rural Employment and Road Maintenance Programme (RERMP), the EU co-funded Rural Employment Opportunities for Public Assets (REOPA) project and PKSF's Ultra Poor Programme, with the objective of sustainable graduation out of rural ultra poverty through a combination of public safety nets, social and livelihood development support and longer term linkage with micro-finance.
The action (i.e. UPP-Ujjibito component) has been designed to provide capacity building and financial support to a cohort of beneficiaries (27,400) of the proposed RERMP-2 safety net project and PKSF's Ultra-Poor (UP) beneficiaries (297,600) in the target area. The underlying assumptions are: 
The vulnerable ultra poor require confidence building and an enabling environment for sustainable income generation.

They need to be provided opportunities for micro-savings in groups, and, where possible, suitable micro-insurance.

They need to be trained in Income Generating Activities (IGAs).

They should be included in awareness raising programmes on various social issues.

They should be introduced to nutritional aspects of health and hygiene.

They require flexible micro-credit support to start or expand sustainable IGAs.

They require technical services to perform their income generating activities in a sustainable way.
PKSF has vast experience and expertise in dealing with the ultra poor. It has successfully completed the EU co-funded FSVGD & UP project in 2011. It has been implementing Microfinance for the Ultra Poor Programme since 2004, with the objective to reach out to the excluded for ensuring their human dignity. At present, PKSF is implementing the country's biggest microfinance programme for the ultra poor. Through this intervention, microfinance as one of the most effective means to support income generation and sustainable development has now become accessible to ultra poor. PKSF provides microcredit to the ultra poor following the Flexible Microcredit Guidelines, developed for ultra poor households. PKSF also provides capacity building support including different types of IGA training and extends a range of technical assistance services to the ultra poor beneficiaries under various projects.
The Action has been designed to link RERMP-2 beneficiaries to the UP programme of PKSF in order to create long-term linkage to microfinance. Similarly, the action will help PKSF's existing ultra poor members receiving enhanced capacity building support. The action aims at supporting the targeted vulnerable and female-headed households for their sustainable graduation from ultra-poverty. It concentrates on three elements – sustainable improvements in financial, health and social status.
This component is funded by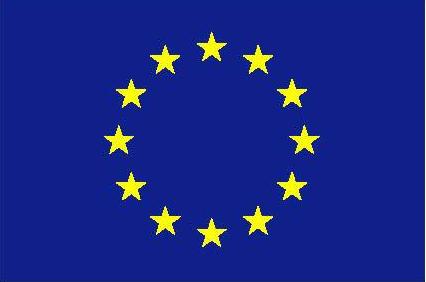 EUROPEAN UNION