'Increase internal capacity to combat climate change fallout'
Speakers urge at seminar on 'SDG 13: Climate Action'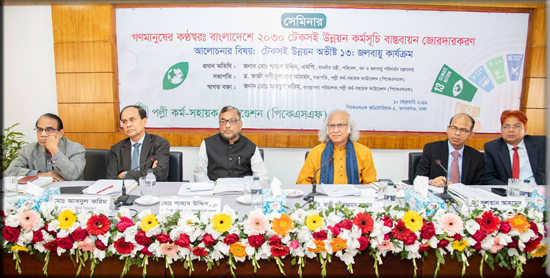 Experts have called for increasing national capacity to address the adverse impacts of climate change. They expressed this view at a seminar on 'SDG 13: Climate Action' at PKSF Bhaban in Dhaka on 10 February 2019.
Mr Shahab Uddin, the Hon'ble Minister for Environment, Forest and Climate Change, was the Chief Guest at the program presided over by Dr Qazi Kholiquzzaman Ahmad, Chairman of Palli Karma-Sahayak Foundation (PKSF). PKSF Managing Director Mr Md Abdul Karim delivered the welcome speech.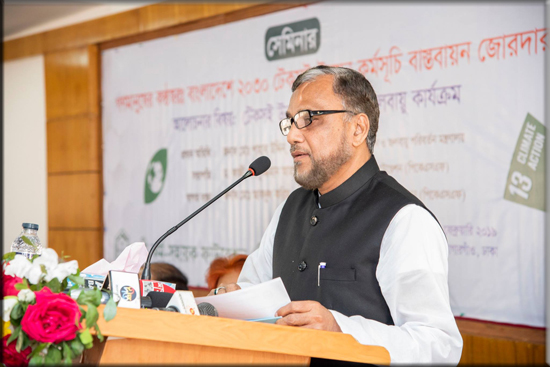 The chief guest said his ministry is relentlessly working to combat climate change fallout, keeping in focus the main notion of SDGs –"Leave no one behind". Mr Md Shahab Uddin stressed on the need for working together to achieve the Sustainable Development Goals (SDGs) by 2030, and for actively engaging local government bodies in climate initiatives by non-governmental entities.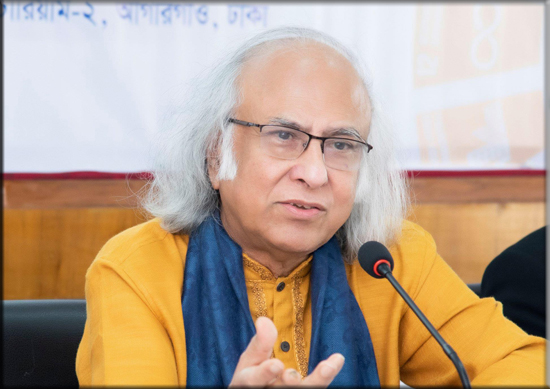 Dr Qazi Kholiquzzaman Ahmad expressed his fear that the country's booming economy may suffer a major setback if immediate initiatives are not taken to tackle climate change impacts. Well-planned initiatives, further developing internal capacity, proper utilization of internal resources alongside skilled manpower, proper coordination and monitoring are important for achieving the targets under Goal 13.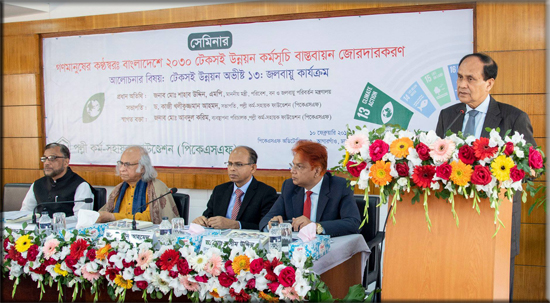 In the welcome speech Mr Md Abdul Karim said PKSF is playing a complementary role in the government's initiatives to achieve the SDGs in Bangladesh. It thus has a vast range of SDGs-specific projects and programs, including on climate change, he stated.
Dr Sultan Ahmed, Director General of the Department of Environment, gave the keynote presentation titled 'SDG 13: Climate action — Take urgent action to combat climate change and its impact'. Dr Asaduzzaman, former director (research) of Bangladesh Institute of Development Studies (BIDS), was the designated discussant while high-ups from different government and non-government offices and development partners took part in the open discussion session.
PKSF Deputy Managing Director-2 Dr Md Jashim Uddin gave the vote of thanks to mark the conclusion of the seminar.