'Together we must work to build a Bangladesh free of discrimination'
Speakers urge in a special discussion at PKSF to mark the Victory Day 2019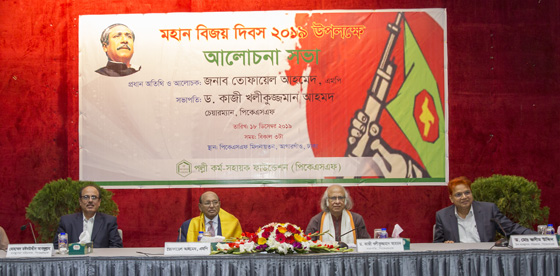 Palli Karma-Sahayak Foundation (PKSF) organized a special discussion meeting on 18 December 2019 to mark the Victory Day 2019. Mr Tofail Ahmed, MP, was present as the Chief Guest at the event presided over by PKSF Chairman Dr Qazi Kholiquzzaman Ahmad. Mr Mohammad Moinuddin Abdullah, Managing Director, PKSF delivered the welcome speech. The event was anchored by Dr Md Jashim Uddin, Deputy Managing Director, PKSF.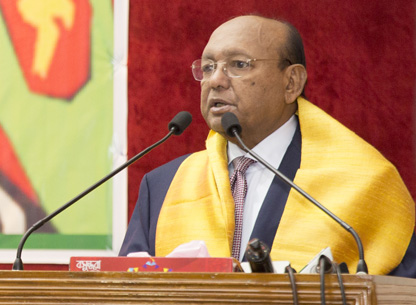 Mr Tofail Ahmed, in his speech, highlighted different post-Partition events which, he said, paved way for the people of then East Pakistan to unite under the leadership of Bangabandhu Sheikh Mujibur Rahman. They rose against the exploitation and deprivation of the West Pakistani rulers and eventually snatched independence through the Liberation War in 1971. Father of the Nation Bangabandhu Sheikh Mujibur Rahman dedicated his life for the freedom and betterment of the Bengalis. Despite repeated imprisonment and oppression of the ruling class, Bangabandhu never relented. "Bangabandhu had two dreams. One, the independence of Bangladesh. And the other is the economic emancipation of the people of Bangladesh. Bangabandhu achieved the first dream with his strong leadership, while the other is being realized by his able daughter, Honorable Prime Minister Sheikh Hasina," Mr Tofail Ahmed added.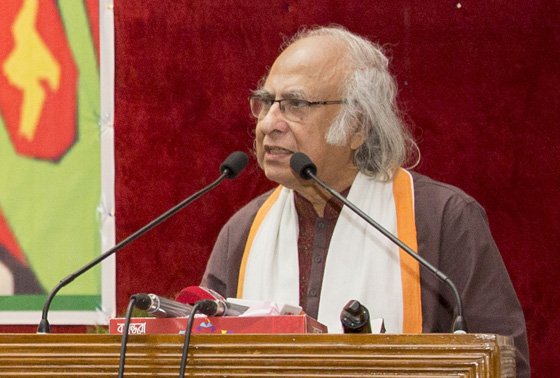 PKSF chairman Dr Qazi Kholiquzzaman Ahmad recalled Mr Tofail Ahmed's contribution as an organizer of the mass uprising of 1969. He said that the liberation which Bangabandhu called for in his historic March 7 speech has not yet been fully achieved. Independence has been achieved, but the struggle for economic emancipation of the people is still on. The eminent economist urged everyone to work unitedly build a poverty-free, prosperous Bangladesh in the spirit of the Liberation War.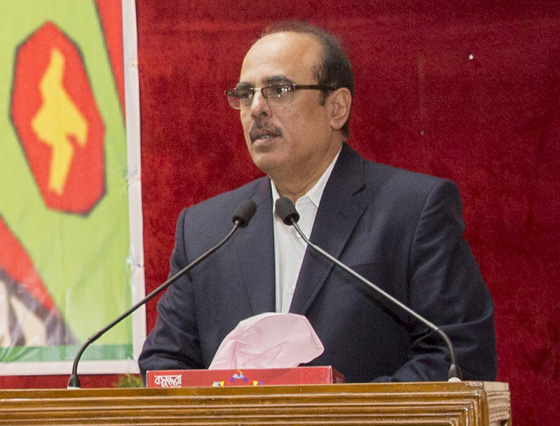 In the welcome speech, Mr Mohammad Moinuddin Abdullah, the PKSF Managing Director, said that the history of our Liberation War had in the past been distorted by the anti-liberation elements in the country. He hoped that this discussion will enlighten the audience about the true history of the Liberation War and thus it will be conveyed to the next generations.
As part of observing the Victory Day, a drawing and an essay competition were organized for the children of PKSF officials. In this event, prizes were handed over among the winners.