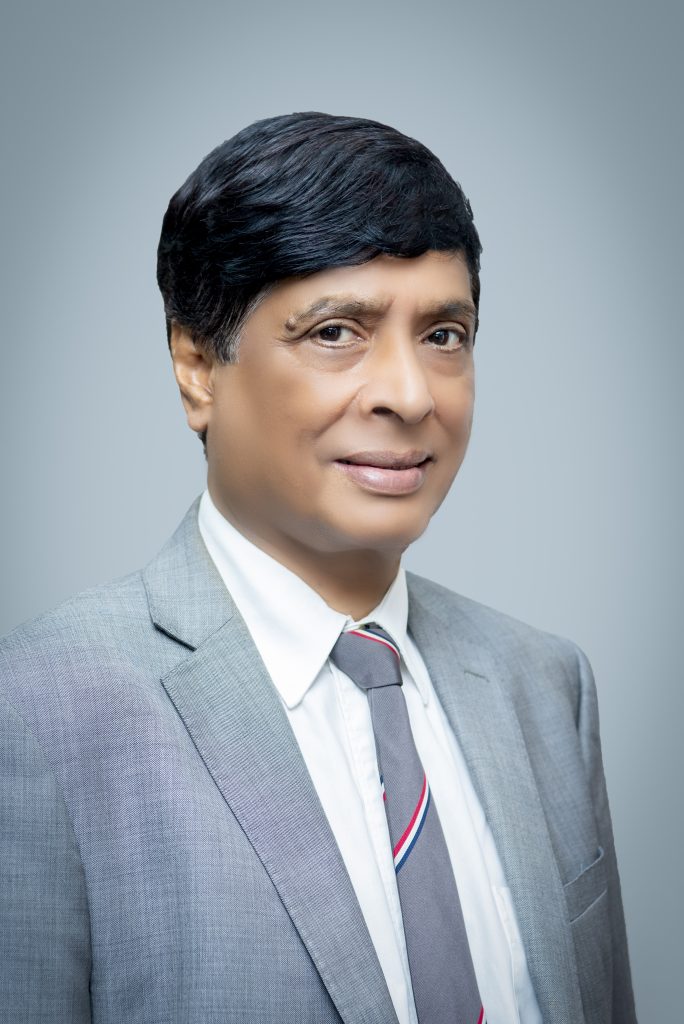 Short Biography of Professor Dr. M Khairul Hossain
Professor Dr. M Khairul Hossain
Chairman, PKSF
Professor Dr. M Khairul Hossain has joined PKSF on 14 September 2023. He has been involved in teaching and research for more than 38 years. He served as the Chairman of Bangladesh Securities and Exchange Commission (BSEC) from 2011 to 2020. Prior to joining BSEC, he was the Chairman of the Board of Directors in the Investment Corporation of Bangladesh (ICB). He obtained his Ph.D. from Plekhanov Russian University of Economics (PRUE) in 1983. Earlier he completed his Masters in Economics from the same University. His post-doctoral research work at Prairie View A&M University, Texas, USA focused on the development of the financial sector of Bangladesh. He has extensive experience while working in various administrative capacities of public universities and financial institutions in Bangladesh, such as Chairman, Department of Finance and Banking, University of Dhaka; Provost of Haji M Muhsin Hall, University of Dhaka; Pro-Vice Chancellor of National University; Senate Member, University of Dhaka and Councilor of the Board of Directors of Dhaka Stock Exchange (DSE). Dr. Hossain also participated in various seminars/workshops related to financial issues at national and international levels.
Besides teaching in the University of Dhaka, Dr. Hossain was involved in more than 75 macroeconomic research studies covering a wide range of economic and social issues such as indebtedness of rural households, SME financing, poverty alleviation, self-employment, population and development, environment and waste management, food and nutrition, health and sanitation, women empowerment, rural development, primary and secondary education, quality of life, etc. He has also authored several publications on the performance of the state-owned commercial banks and private banks.
Dr. Hossain also conducted several research studies funded by various government, non-government and international agencies including the World Bank, Asian Development Bank (ADB), Canadian International Development Agency (CIDA), Swedish International Development Cooperation Agency (SIDA), Norwegian Agency for International Development, UNICEF, ESCAP, WFP, ILO and International Finance Corporation (IFC). He was involved in several background studies on the Third Five-Year Plan and Fourth Five-Year Plan of the Government of Bangladesh.
Dr. Hossain joined BSEC in the backdrop of the stock market debacle in 2010-11. Since then, under his leadership more than 100 reform activities were initiated by the Bangladesh Securities and Exchange Commission. These reform programs aimed at enhancing the organizational capacity of the regulator, improving the governance of the listed companies and stock exchanges, ensuring the transparency and accountability of the stakeholders, introducing country-wide financial literacy for enhancing the awareness of the investors and other cross-section of people, improving the quality of financial reporting, initiating Alternative Investment Products like Venture Capital, Private Equity and Impact Fund, framing rules for Bond Market development, Derivatives, ETF, etc. One of his biggest contributions as the regulator of the capital market was upgrading the status of BSEC internationally to Appendix-A after complying with IOSCO standards.