According to the World Bank (2019), malnutrition leads to more than 10% potential reduction in lifetime earnings for each malnourished individual. If we count the total loss due to malnutrition in a country, the GDP loss would stand at about ≥ 2 to 3%.
The combination of malnutrition and lack of access to primary healthcare, water, sanitation and hygiene is responsible for poor health and various non-communicable diseases. These affect a person's entire lifecycle from childhood to productive years to advanced age. Together, they result in early mortality, low productivity and increased health cost, trapping extremely poor households into lifelong financial hardships.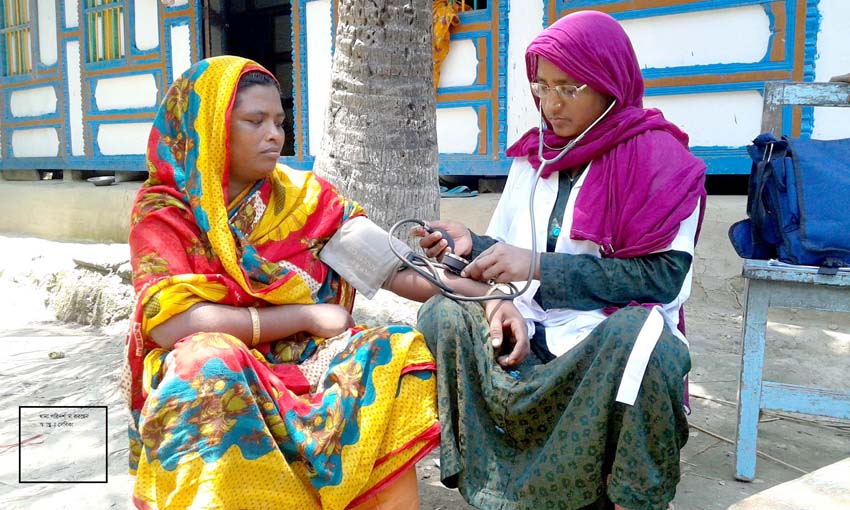 PKSF seeks to tackle this particular development challenge in a lifecycle approach. In line with the National Nutrition Policy (NNP-2015) and National Plan of Action for Nutrition (NPAN-2), PKSF's nutrition activities focus on three broad areas:
a) Delivery of a package of essential services either by supporting better delivery of the National Nutrition Services (NNS) or through direct delivery where there are significant gaps in NNS capacity;
b) Community-level work to address some of the social practices that prevent good nutrition outcomes; and
c) Promoting nutrition-sensitive income-generating activities (IGAs) that support nutrition outcomes.
PKSF's primary health, nutrition and WASH services cover almost all target households, with special focus on infants, under-5 children, expecting and lactating mothers, adolescent girls, women of childbearing age, the elderly and persons with disability. PKSF takes its nutrition-specific, nutrition-sensitive, referral and linkage-building services to the doorsteps of participant households and the larger community.
Our grassroots primary health and nutrition campaigns build awareness on nutrition, health and WASH both at service seeker level and the service provider level. Our trained health workers provide technical support for establishment of nutrition-sensitive IGAs in the community to ensure better nutrition intake for healthier life. This is directly linked to higher productivity, consumption gains and improved living conditions of the target households. Among other projects and programs, ENRICH, PPEPP and RMTP programs attach high priority to ensure improved health and nutrition at the target households as well as the larger community.