The success of a project, styled 'Marginal and Small Farmers Project (MSFP)', in 2005 led PKSF to design and introduce the Agriculture Sector Microcredit in 2008. Two years earlier, PKSF had launched the Seasonal Loan Program to offer financial services to farmers in accordance to seasonal variations. In 2014, the two loan products were merged and renamed Sufolon. This unique financial service has created tremendous impetus for the investment in different income-generating activities (IGAs) in the fields of crop cultivation and processing, livestock, fisheries, agro-forestry, agro-processing, etc.
The salient features of Sufolon are: provision for flexible repayment, such as one shot, seasonal or balloon repayment, consistent with the seasonal agricultural activities; and the flexibility of availing multiple loans. The provision of the loan repayment in a single installment after the sale of the product has made it very popular among borrowers, especially those engaged in beef fattening and crop cultivation.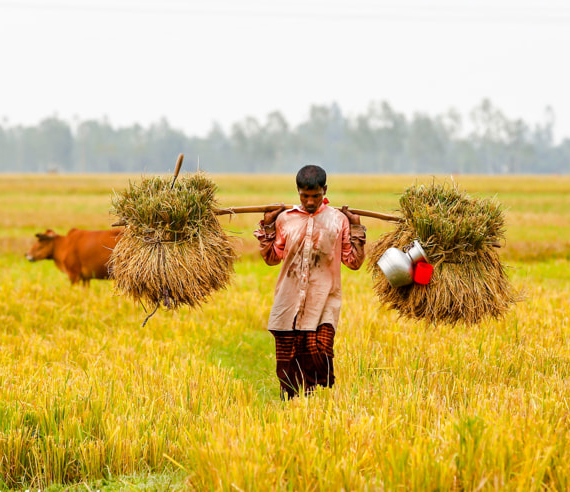 Status in FY 2020-21

The amount of loan disbursement from PKSF to POs is BDT 2.27 billion and from POs to borrowers is BDT 17.40 billion.
The total number of borrowers stands at 0.98 million.
The average loan size is BDT 34,818.
The cumulative loan disbursement from PKSF to POs and from POs to borrowers amounts to BDT 106.73 billion and BDT 404.27 billion respectively.