The 'Program for Adolescents' has been in operation as a mainstream program since July 2019 in 217 upazilas of 55 districts of the country through 67 Partner Organizations (POs). The motto of the program is 'Investment in Adolescents for Sustainable Development'. The program aims to build a future generation imbued with good values and ethics. Up to June 2022, 2,309 Youth Clubs, having 74,952 members in them, were formed under the program. Besides, there are 1,045 School Forums with 1.22 lakh members in them.
Under the program, 1,566 libraries have been established and 8,039 group reading sessions held on various issues so far. Besides, 562 'Sohojogita and Sohomormita' corners have been set up. The activities of the program are conducted in the following four wider categories:  
Awareness Raising and Practicing Moral Values:
Under the component, a range of activities like discussion meeting and workshop are conducted to raise awareness against child marriage, violence against women, sexual harassment, dowry, substance abuse. In addition, the Adolescent Clubs arrange discussion meetings and quiz competitions to mark different national and international days. Training programs on tree plantation campaigns are also arranged regularly.
Leadership and Life-skill Development
At the Adolescent Clubs, training and discussion sessions are organized on leadership qualities and development, moral values and skill development, correct pronunciation, management of libraries, developing the habit of savings, and nutritional food preservation ways.  
Different awareness raising sessions are conducted on the importance of physical exercise, mental well-being, menstrual hygiene, safe food and nutrition, personal, family and social cleanliness etc. Besides, blood grouping, blood sugar, blood pressure and BMI measurement services are regularly provided at the Clubs which also arrange health camps and vitamin 'A' campaigns, and distribute sanitary napkins and first aid boxes.  
Cultural and Sports Activities
Under this component, different cultural and sports competitions are organized. The competitions include book reading, music, dance, poetry recitation, debate, drawing, football, cricket, volleyball, handball, badminton etc. Besides, sporting kits are distributed among the members of Adolescent Clubs.
In FY 2021-2022, the adolescent clubs reported to the local administration 162 incidences of child marriage, 85 cases of dowry and 306 cases of sexual harassment, abuse of women, children and the elderly. In addition, 19,151 yard meetings were held on various issues.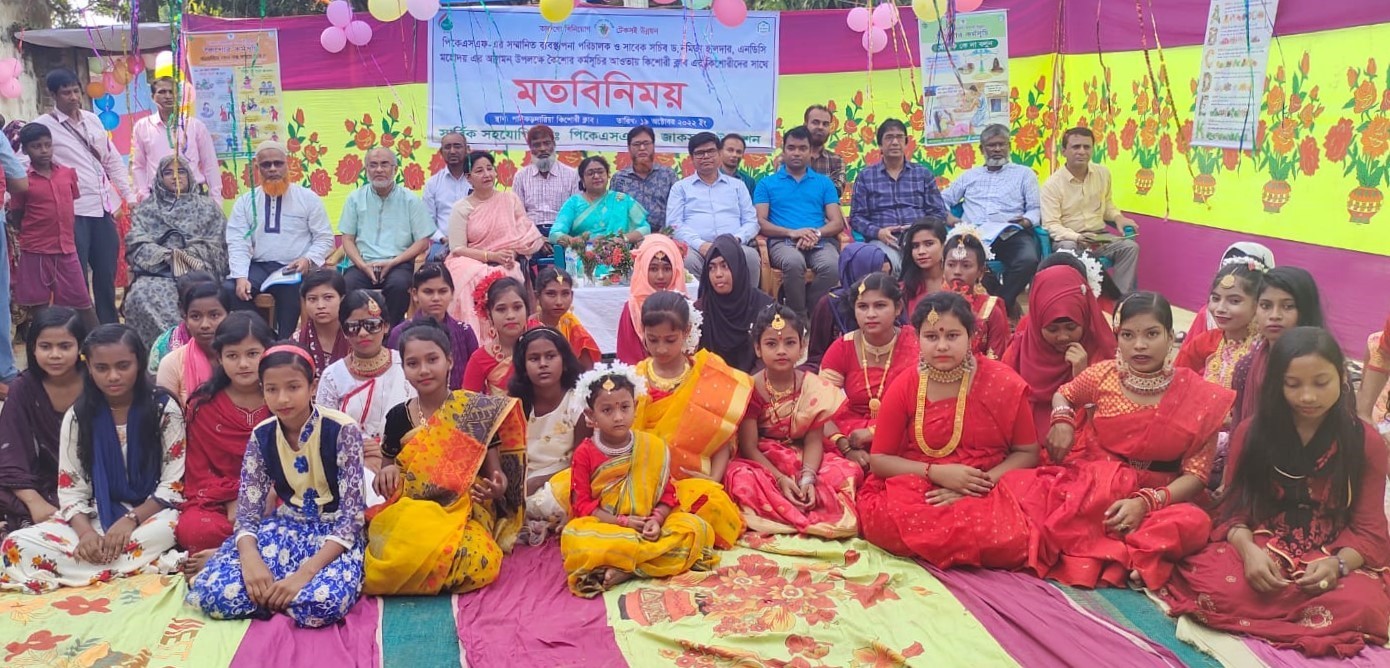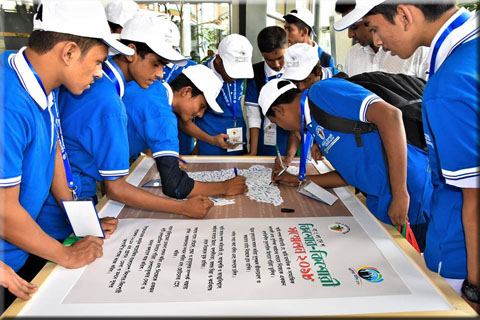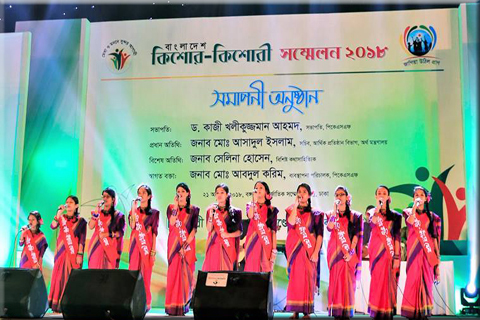 Observance of Special Days
To mark the birth anniversary of Father of the Nation Bangabandhu Sheikh Mujibur Rahman and the National Children's Day 2022, discussion meetings, cultural programs as well as poetry recitation, drawing and essay competitions were arranged by the Adolescent Clubs in different districts on 17 March 2022. Members of these clubs participated in these events.

On 9 December 2021, 58 Partner Organizations of PKSF observed the International Anti-Corruption Day with the participation of members of Adolescent Clubs, parents and dignitaries in 58 districts.