News
2nd Annual Coordination Meeting of BD Rural Wash for HCD held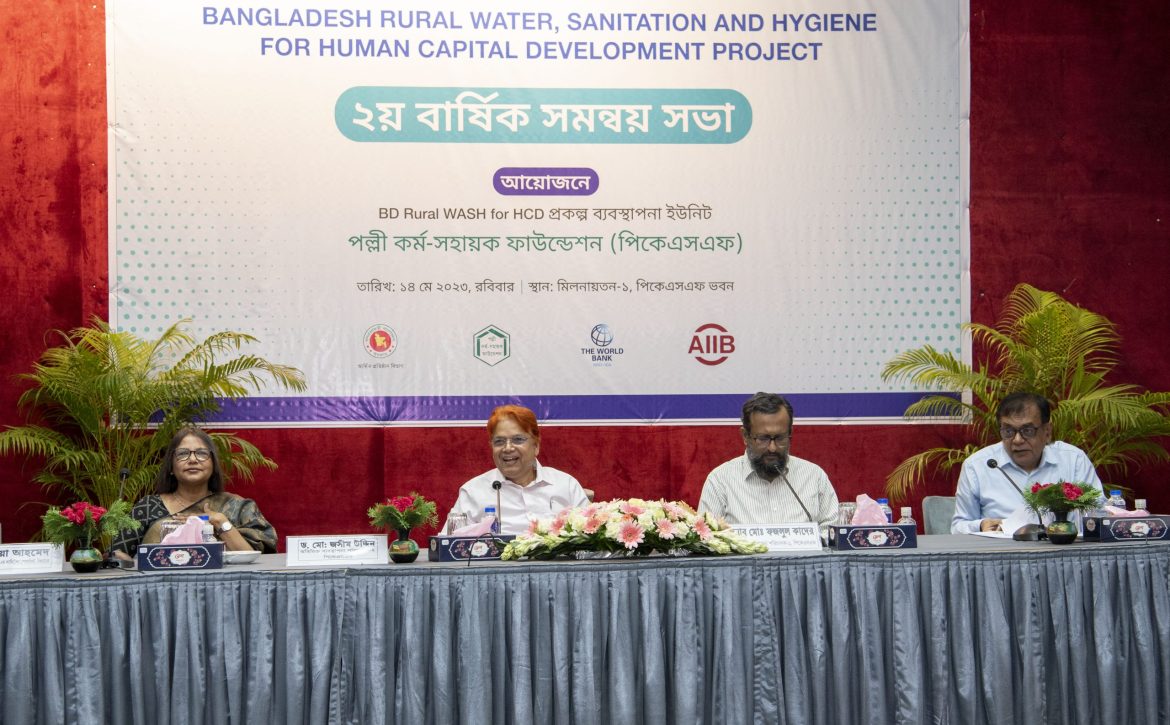 The 2nd annual coordination meeting of the Bangladesh Rural Water, Sanitation and Hygiene for Human Capital Development (BD Rural Wash for HCD) project was held at PKSF auditorium on 14 May 2023.       
Md Fazlul Kader, Additional Managing Director of PKSF, spoke about the relevance of Bangladesh WASH Sector and BD Rural WASH for HCD project in the light of Sustainable Development Goals (SDGs).
Dr Md Jashim Uddin, Additional Managing Director of PKSF, gave the welcome speech in the meeting. Md Abdul Matin, General Manager and Project Coordinator of BD Rural Wash for HCD, gave a presentation on the work plan, implementation strategy and progress of the project. Rokeya Ahmed, Senior Water Supply and Sanitation Specialist, World Bank, also spoke in the meeting.  
Executive Directors and focal persons from 57 project implementing Partner Organizations (POs) participated at the conference and shared their views during the open discussion session.    
With the support of World Bank and Asian Infrastructure Investment Bank (AIIB), PKSF is implementing the BD Rural Wash for HCD project in 78 upazilas of the country with the aim of ensuring safe management toilets for 10 lakh families and safe water supply system for 1 lakh 20 thousand families across the country.