News
World Bank team visits PKSF's housing activities in Cumilla
World Bank team visits PKSF's housing activities in Cumilla
Expresses satisfaction over the low-cost housing support project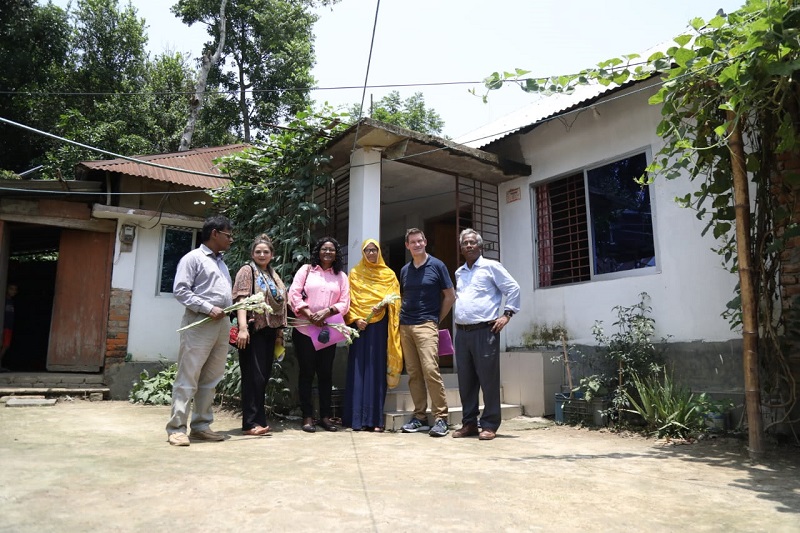 A World Bank delegation led by its Country Director for Bangladesh and Bhutan, Mercy Miyang Tembon, visited the Low Income Community Housing Support Project (LICHSP) in Cumilla, a fast-growing city, on 20 May 2022 to observe field progress made over the last five years.
PKSF officials, including Project Director Dr AKM Nuruzzaman, accompanied the team during the day-long visit.
This was the first visit by a WB Country Director to the region to visit PKSF activities. Earlier, several other World Bank delegations visited LICHSP working areas in different districts, including Cumilla.
The 20 May 2022 visit covered Cumilla's Kazipara and Rajapara areas, some 80km southeast of capital Dhaka.
The delegation visited three new homes built with funding under the project, aimed at improving the living conditions of low-income households and informal settlements in selected municipalities.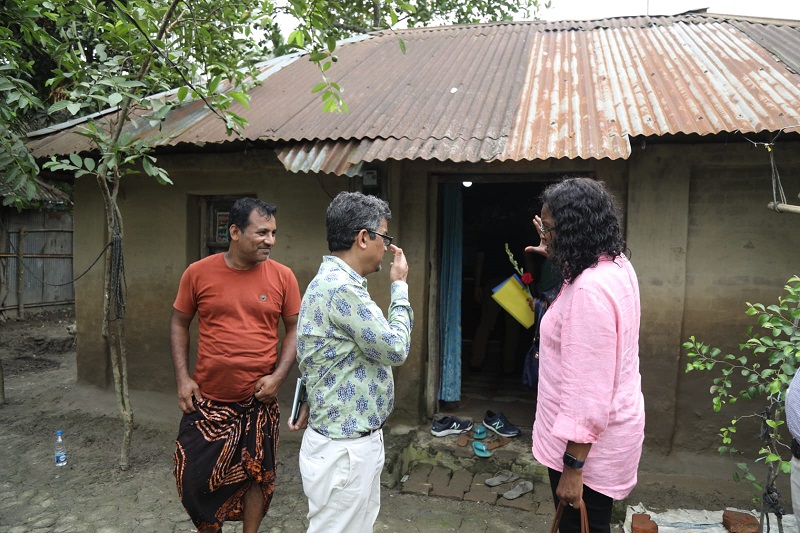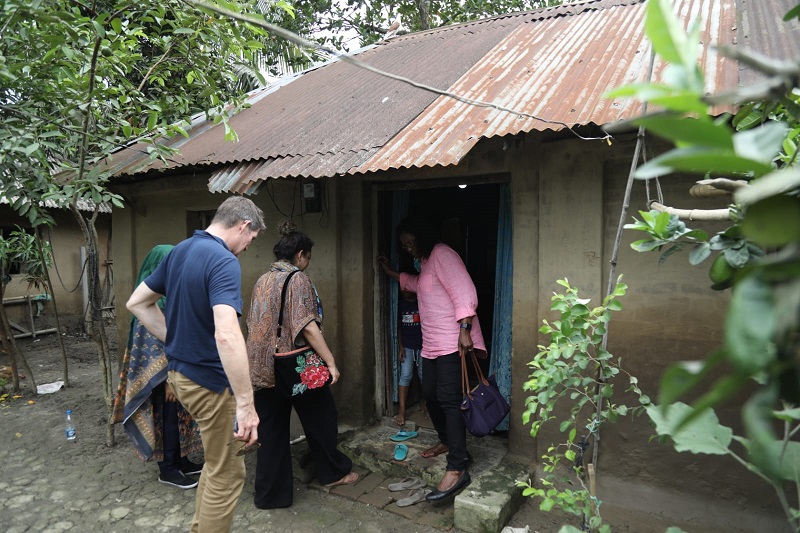 The WB delegation also included Robin Mearns, Practice Manager; Sabah Moyeen, Senior Social Development Specialist; Akhtar Zaman, Senior Social Development Specialist; and Engineer Md Rafiqul Islam-Sasda.
The WB Country Director expressed her satisfaction over the project's progress and the quality of the houses built with the project funding.
The project offers flexible financial support of up to BDT 5 lakh, repayable in five years, as well as technical support during and after the construction.
Under the project, more than 11,000 houses have been built, extended or renovated, significantly improving their overall living conditions, safety and security and even their income.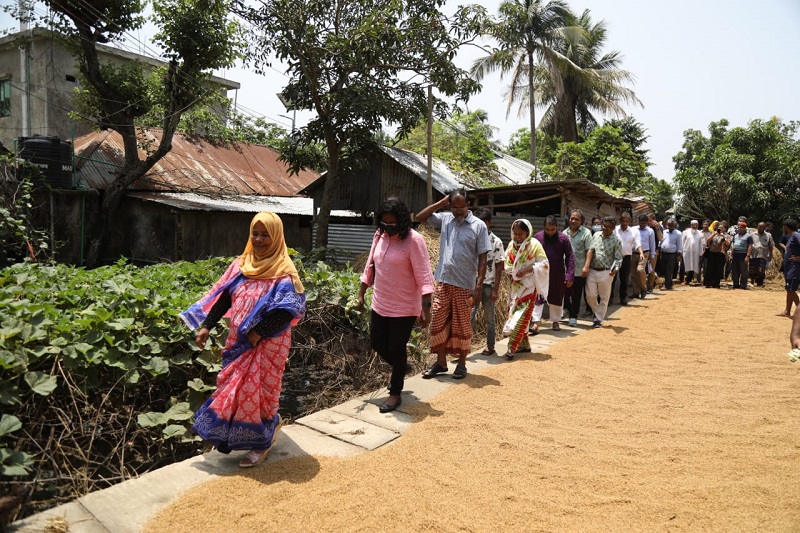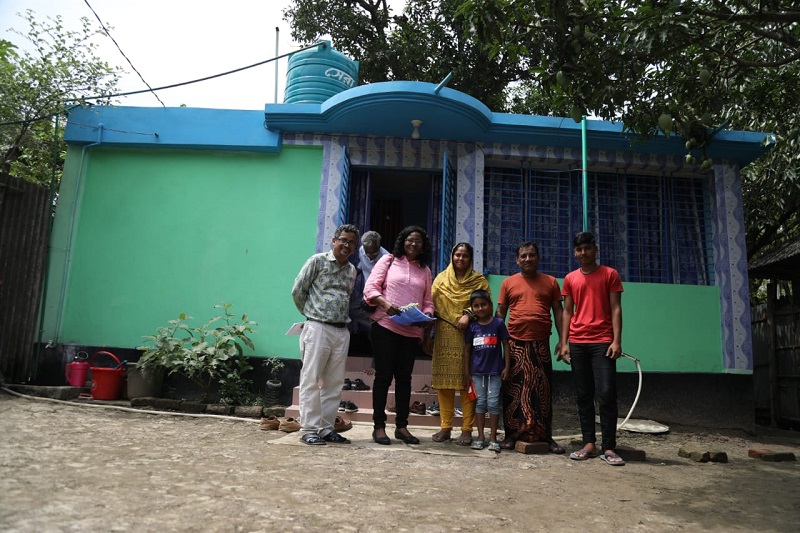 Atorer Nessa, 35, from Kazipara is one of them. Only a few years ago, she used to live in a single-room mud house with her husband and two sons, who were growing up. There was no privacy, and the toilet was outside. At night, Atorer Nessa would hesitate to go outside to use the toilet without taking her husband or one of her sons along for her safety.
Now, she has a two-bedroom concrete home with attached toilets.
"This home has boosted my confidence and I feel empowered. I no longer need to go outside the home to use the toilet," said Nessa.
Low-cost housing projects, especially for low-income urban people, have high growth potentials. In 2010, there was a housing shortfall of 4.6 million units, which was projected to reach 8.5 million units for 60 million urban people by the end of 2021, according to the government's Household Income and Expenditure Survey (2016) data.
The same survey data show as much as 73 percent of the population live in houses with semi-permanent or temporary structures.
Despite the high demand due to rapid urbanization and overall economic growth of the country, low-income urban people find it difficult to get housing loans for a lack of mortgage. While the public sector builds less than 1% of the total housing needs, commercial banks offer housing loans only to big borrowers in big metropolises.
"This has created scopes for organizations like PKSF to invest in housing for the low-income people who cannot otherwise afford to live in a healthy condition and with dignity," Dr Nuruzzaman said.