News
Closing ceremony of 'Leadership for Development Professionals' training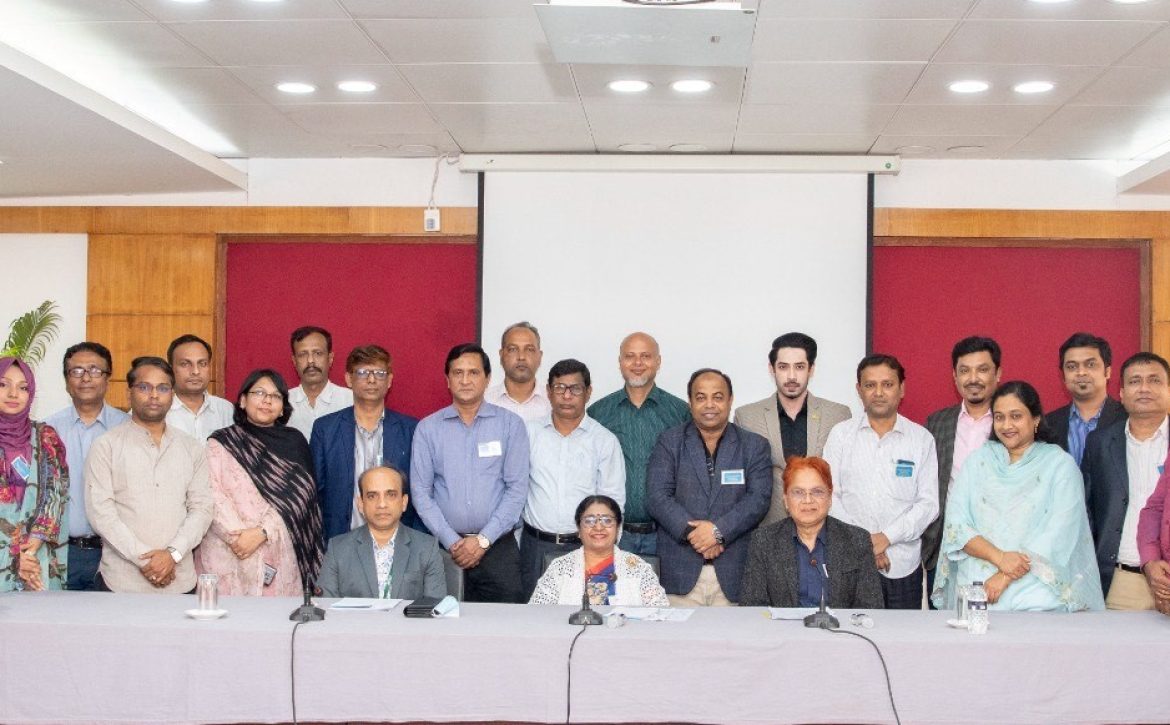 The closing ceremony of a 5-day training on 'Leadership for Development Professionals' was held on 16 February 2023. The Training Unit of Palli Karma-Sahayak Foundation (PKSF) arranged this training. PKSF's Managing Director Dr Nomita Halder ndc graced the closing ceremony as the Chief Guest. Dr Md Jashim Uddin, Additional Managing Director of PKSF chaired the event and Dipen Kumar Saha, Deputy General Manager of PKSF handed over the certificates to the trainees. A total of 21 officials from 21 Partner Organizations (POs) received this training in the 1st batch.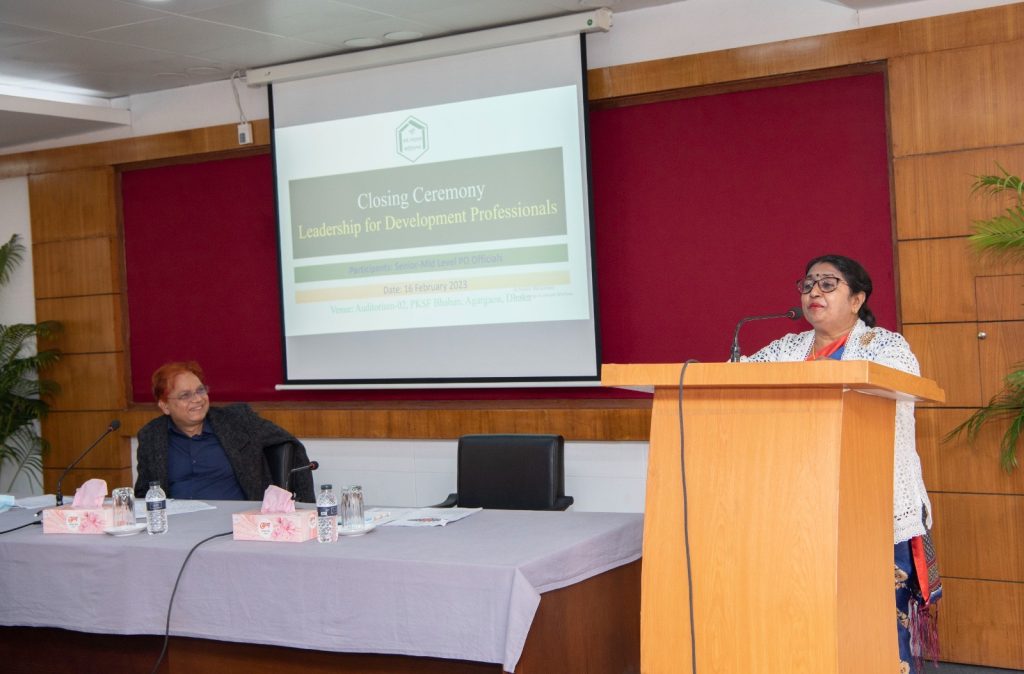 Dr Jashim Uddin informed the house that this training course was prepared following the suggestions of the Managing Director. He thanked the trainers and officials of PKSF involved in the preparation of this training module.
Dr Halder, in her speech, said that the sessions of the training course were conducted by senior officials of PKSF and development specialist. She expressed her hope that this training would motivate and enlighten the trainees.