News
PKSF, BARI Sign MoU on Boosting Food & Nutrition Security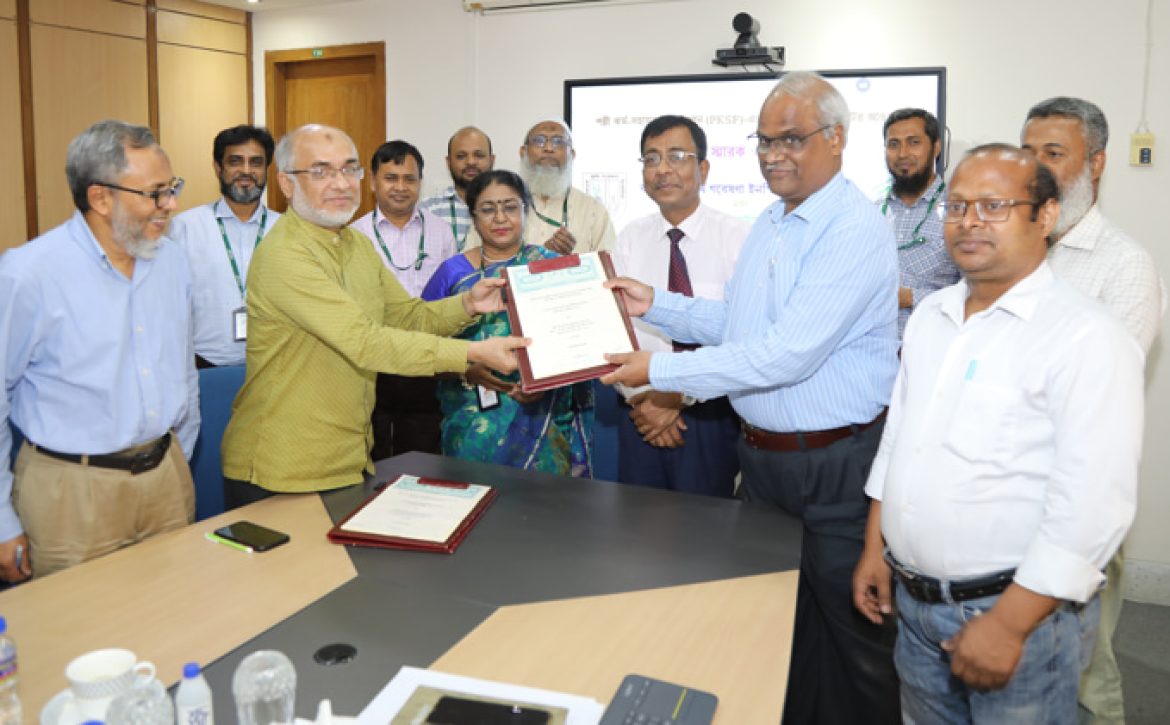 PKSF, BARI Sign MoU on Boosting Food & Nutrition Security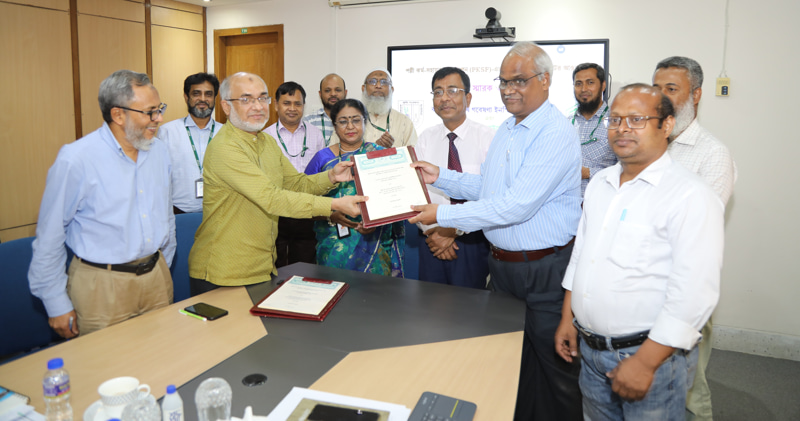 Palli Karma-Sahayak Foundation (PKSF) and Bangladesh Agricultural Research Institute (BARI) signed a Memorandum of Understanding (MoU) on 30 March 2022 with a view to strengthening the country's food and nutrition security and alleviating poverty by boosting agricultural production through partnership and collaboration.
PKSF's Managing Director Dr Nomita Halder NDC chaired the occasion. Golam Touhid, Senior Deputy Managing Director of PKSF, and Dr Md Saiful Islamd, Director (Training and Communication) of BARI signed the MoU on behalf of their respective entities. Dr Debasish Sarker, Director General, BARI was also present there.
Under the MoU, BARI will provide special and modern high-yielding varieties of BARI-mandated crops, new non-crop technologies, publications and technical information, training for PKSF and POs' staff, and assistance to disseminate the technologies among the farmers connected with PKSF interventions at the grassroots.