PKSF signs MoU with Department of Agricultural Extension
for Providing Technical Support Services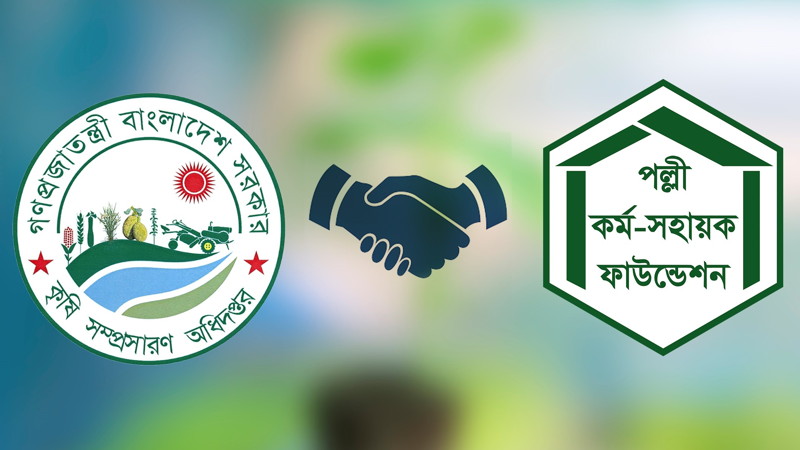 Palli Karma-Sahayak Foundation (PKSF) on 19 January 2021 signed a Memorandum of Understanding (MoU) with the Department of Agricultural Extension (DAE), Ministry of Agriculture for partnership and collaboration to provide technical support services. Mr Golam Touhid, Deputy Managing Director of PKSF and Mr Md Asadullah, Director General of DAE signed the agreement on behalf of their respective organizations. This agreement will be valid for five years from the date of its signing.
Under this MoU, DAE will assist PKSF in providing technical services for crop production and crop diversification, conducting training and demonstration, extending new technologies, and ensuring resource persons, logistic and mechanization support for PKSF. On the other hand, PKSF will involve DAE personnel in different agricultural programs, consultation meetings and seminars/workshops to be organized by PKSF.