News
PKSF felicitates Nasima Begum, Farida Yasmin for receiving Begum Rokeya Padak-2022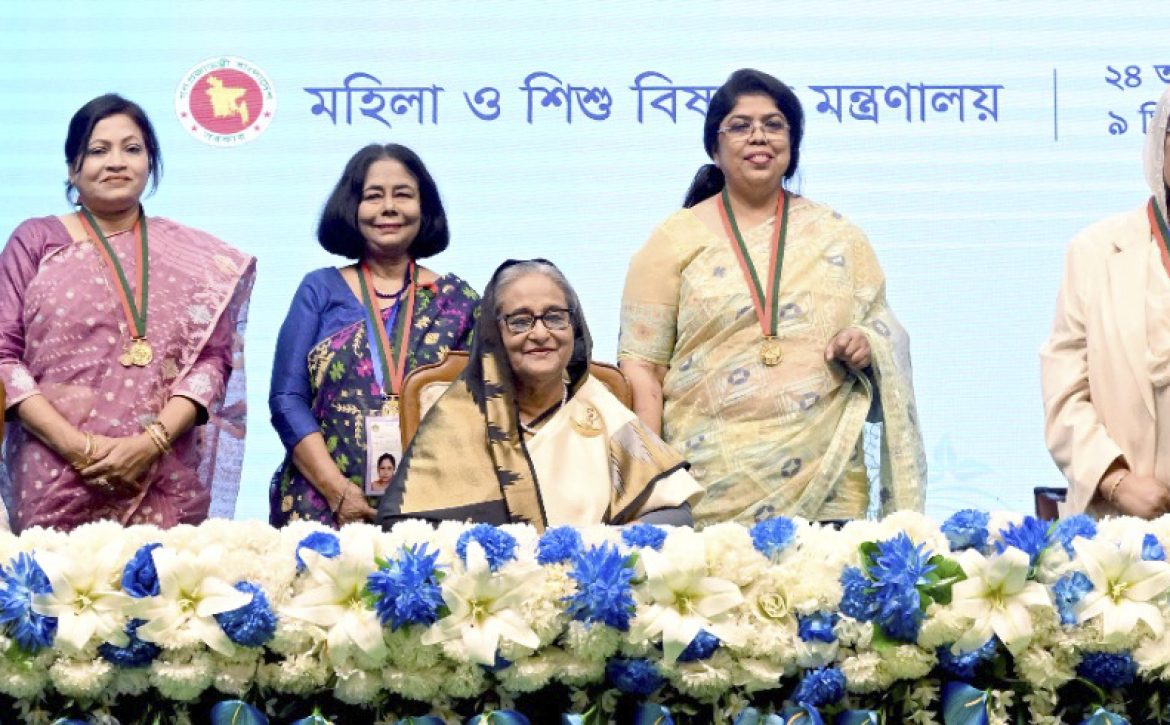 PKSF congratulates Nasima Begum and Farida Yasmin, who head two of PKSF's affiliate organizations, on receiving the 'Begum Rokeya Padak-2022'.
At Osmani Memorial Auditorium in Dhaka on 9 December 2022, Hon'ble Prime Minister Sheikh Hasina at a ceremony handed over the prestigious award to five women, including Nasima Begum and Farida Yasmin, for their outstanding contributions towards society, women's education and women empowerment.
Nasima received the award for her contribution to awareness building among women about their rights through the field of rural development. She is the Executive Director of Shishu Niloy Foundation (SNF).
Farida was awarded the Padak for her contribution to the field of women's socio-economic development. She is the Chief Executive Officer of Disabled Rehabilitation and Research Association (DRRA), a Partner Training Institute under the SEIP project of PKSF.
The other recipients of the award are Rahima Khatun, Prof Kamrun Nahar Begum, and Afroza Parveen.