News
1,800 youths to receive caregiving training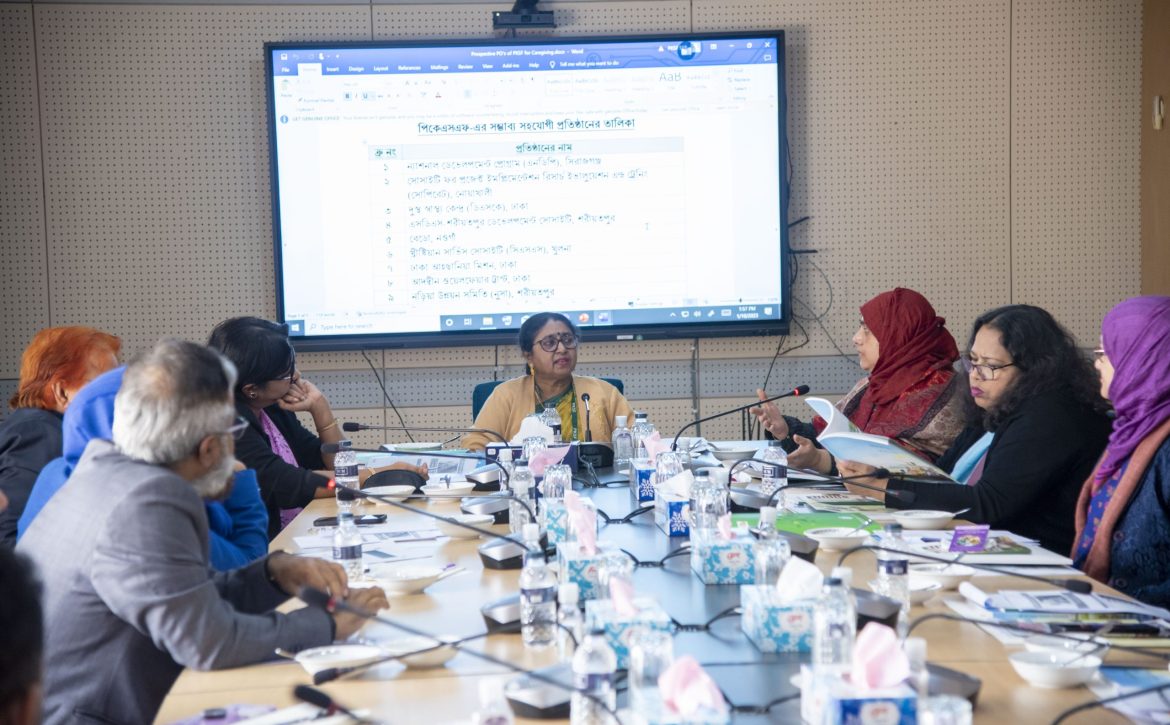 The Skills for Employment Investment Program (SEIP) held a meeting with the National Skills Development Authority (NSDA) and the Skills Development Coordination and Monitoring Unit (SDCMU) at PKSF Bhaban on 10 January 2023 to discuss the issues and challenges of caregiving training program.
Dr Nomita Halder ndc, Managing Director, PKSF chaired the meeting. Nasreen Afroz, Executive Chairman (Secretary), NSDA, Fatema Rahim Veena, Executive Project Director (Additional Secretary), SEIP and other Senior Officials of NSDA, SDCMU and PKSF were present in the meeting.
Dr Halder focused on the wide range of job opportunities on professional caregiving service throughout the world in light of the emerging geriatric care. In this context, NSDA, SDCMU and PKSF reached a consensus to train a total of 1,800 youths as certified caregivers, maintaining global standards along with required language and communication skills. In the meeting, both NSDA and SDCMU expressed intents to continue their support and cooperation to assist PKSF in implementing caregiving training program.