News
PKSF celebrates birth anniversary of Sheikh Kamal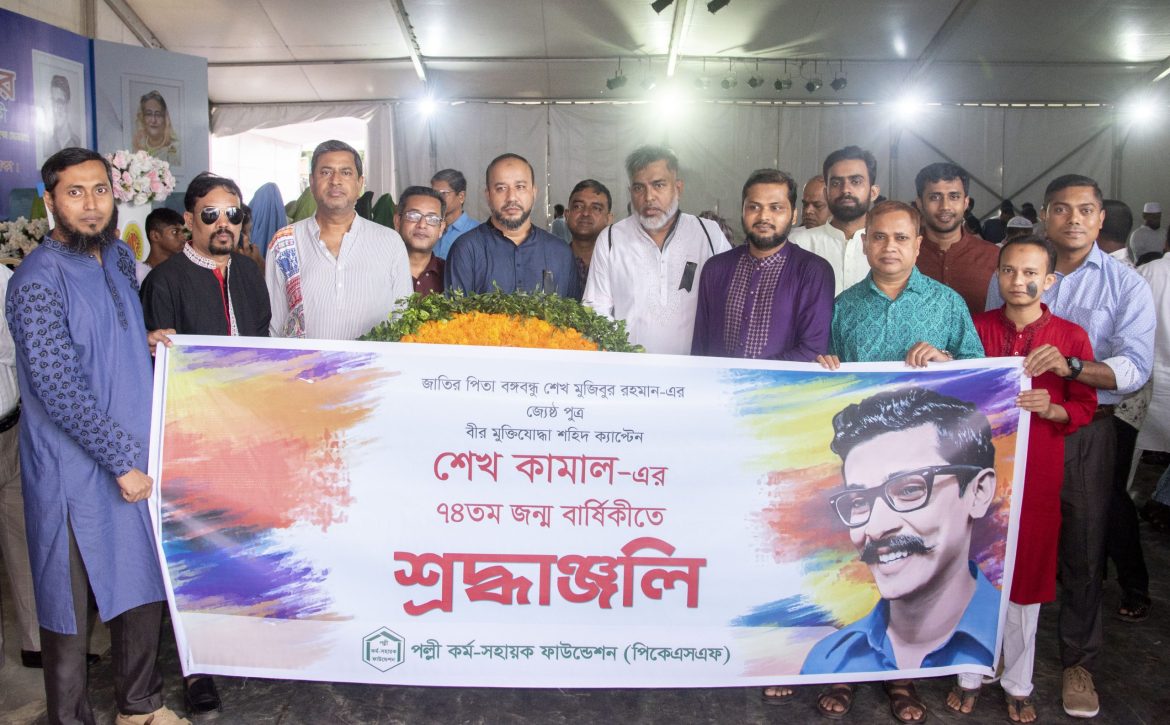 PKSF observed the 74th birth anniversary of Valiant Freedom Fighter Captain Sheikh Kamal on 05 August 2023 in a befitting manner. Kamal, the eldest son of the Father of the Nation Bangabandhu Sheikh Mujibur Rahman, was born on 5 August 1949 at Tungipara in Gopalganj.
To mark the day, PKSF officials placed a floral wreath at Sheikh Kamal's portrait on the premises of Abahani Krira Chakra, a premium sporting club established by Kamal.
Later in the evening, a virtual discussion was organized to pay tribute to this braveheart. PKSF Chairman Dr Qazi Kholiquzzaman Ahmad, Managing Director Dr Nomita Halder ndc, Additional Managing Directors Md Fazlul Kader and Dr Md Jashim Uddin, and Deputy Managing Director Md Mashiar Rahman, among others, spoke in the event participated by PKSF employees of all levels.
Apart from speeches, a special performance reading and recitation of two poems on Sheikh Kamal's life and works constituted the virtual event.