News
PKSF Chairman visits development activities in Moulvibazar, Sylhet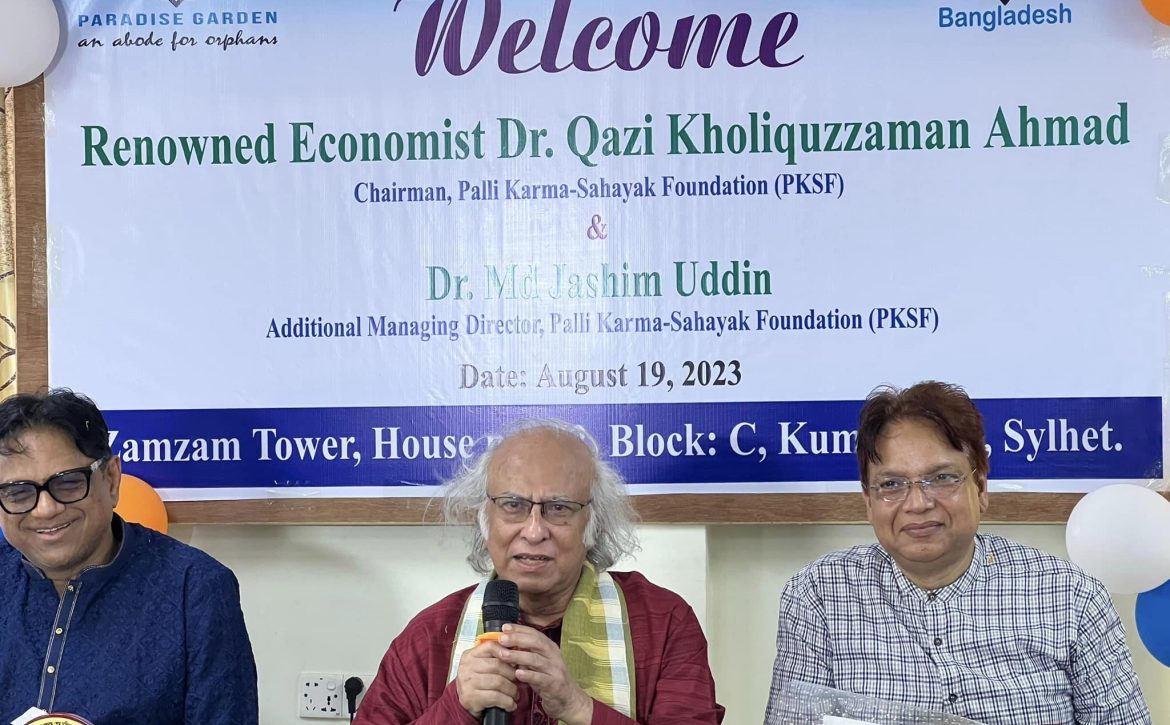 Dr Qazi Kholiquzzaman Ahmad, Chairman of PKSF, visited the activities of various organizations in Moulvibazar and Sylhet districts on 20 and 21 August 2023. He was accompanied by Dr Md Jashim Uddin, Additional Managing Director of PKSF.
On August 20, 2023, he visited the special program conducted for the children of backward communities living in slums in Sylhet city and participated in a meeting organized by the Zamzam Bangladesh.
Dr Ahmad participated in a meeting on 'Opportunities and potential as a career in the caregiving profession at home and abroad' organized by the training subsidiary organization of SEIP project, 'White Pearl Nursing College; in Moulvibazar on 21 August 2023.