News
PKSF Chairman visits development activities in Thakurgaon and Bogura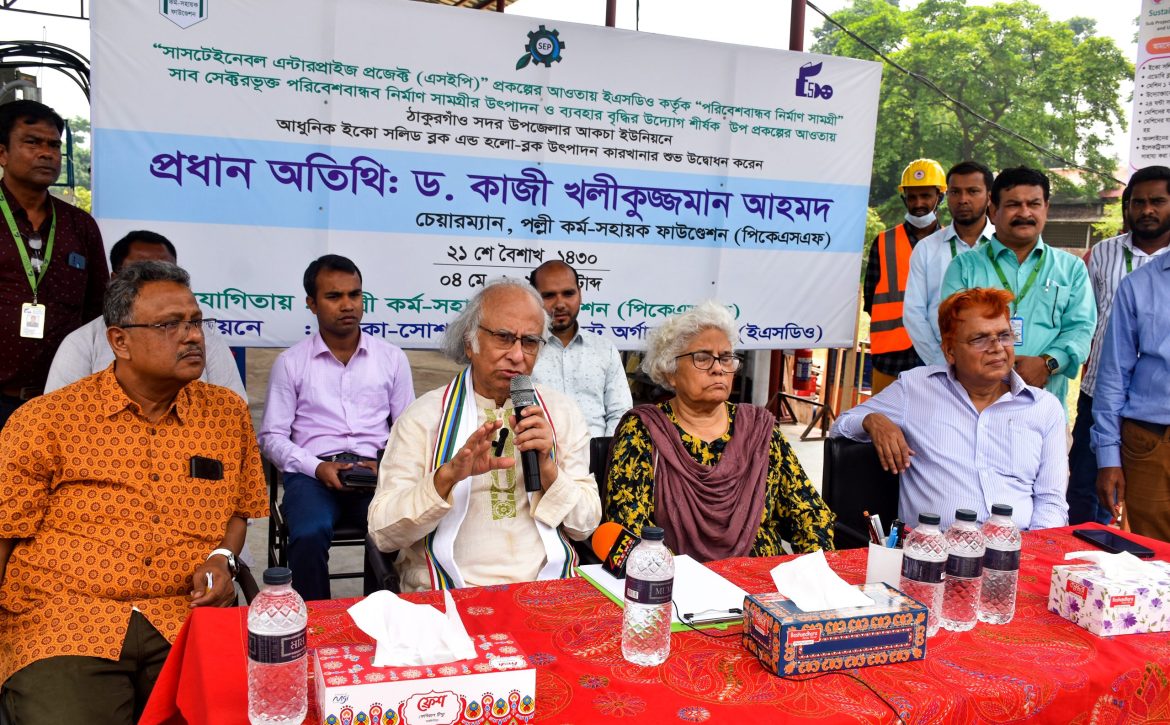 Dr Qazi Kholiquzzaman Ahmad, Chairman of PKSF, visited various activities of PKSF's Partner Organization Eco-Social Development Organization (ESDO), including a development fair organized to mark its 35th anniversary, from 3-4 May 2023. Dr Zaheda Ahmad, former professor of Dhaka University, Dr Md Jashim Uddin, Additional Managing Director of PKSF, and Dr Muhammad Shaheed Uz Zaman were also present during the visit. He inaugurated the Motherganj Jame Masjid built with hollow blocks and a model production center of eco-friendly blocks established under the 'Initiatives for Increasing the Production and Uses of Eco-Friendly Construction Materials' sub-project of Sustainable Enterprise Project (SEP).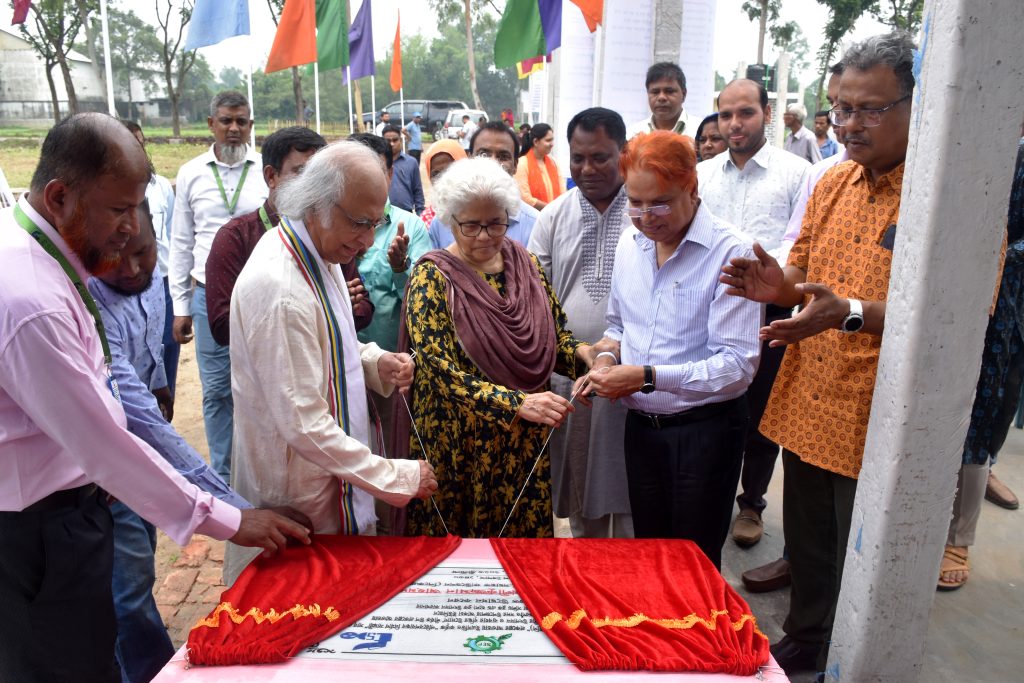 He also exchanged views with micro-entrepreneurs and tulip farmers in Tentulia upazila of Panchagarh district about the success of flowers implemented under the initiatives of the RMTP project. Besides, he participated in the development fair organized on the 35th anniversary of ESDO and visited the stalls of Street Food, Eco-friendly Construction Materials, and Full Grain Rice sub-projects of SEP as well as the activities showcased in the stall of RAISE project in the fair. The guests interacted with the officers and entrepreneurs of the sub-projects while visiting the stalls.
Several notable individuals, including Member of Parliament of Thakurgaon-1 Ramesh Chandra Sen, Thakurgaon District Commissioner Md Mahbubur Rahman, and Thakurgaon Superintendent of Police Mohammad Jahangir Hossain, also visited the fair.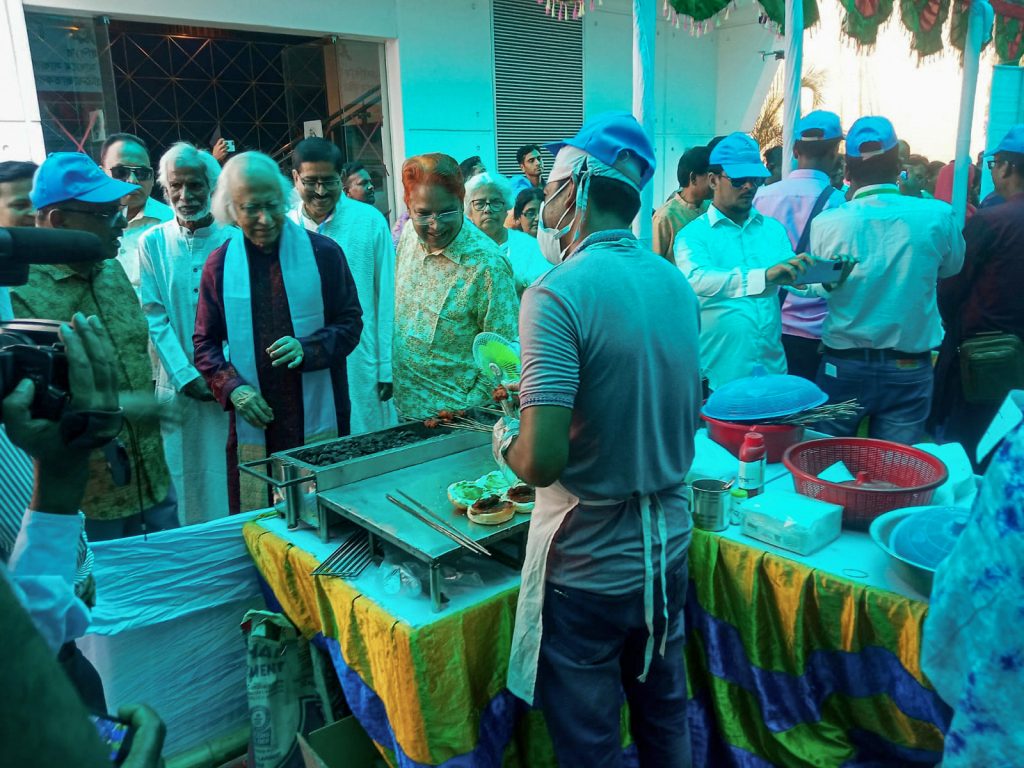 Then, on 05 May, PKSF Chairman participated in different programs arranged by Gram Unnayan Karma (GUK) in Bogura. He witnessed a sewing factory run by the disadvantaged people in Gabtali Sadar Union. He also inaugurated a Social Centre for the Elderly. Then, he exchanged views with the senior officials of GUK including its Executive Director Dr Khandaker Alamgir Hossain.