News
PKSF MD visits development activities in Dhamrai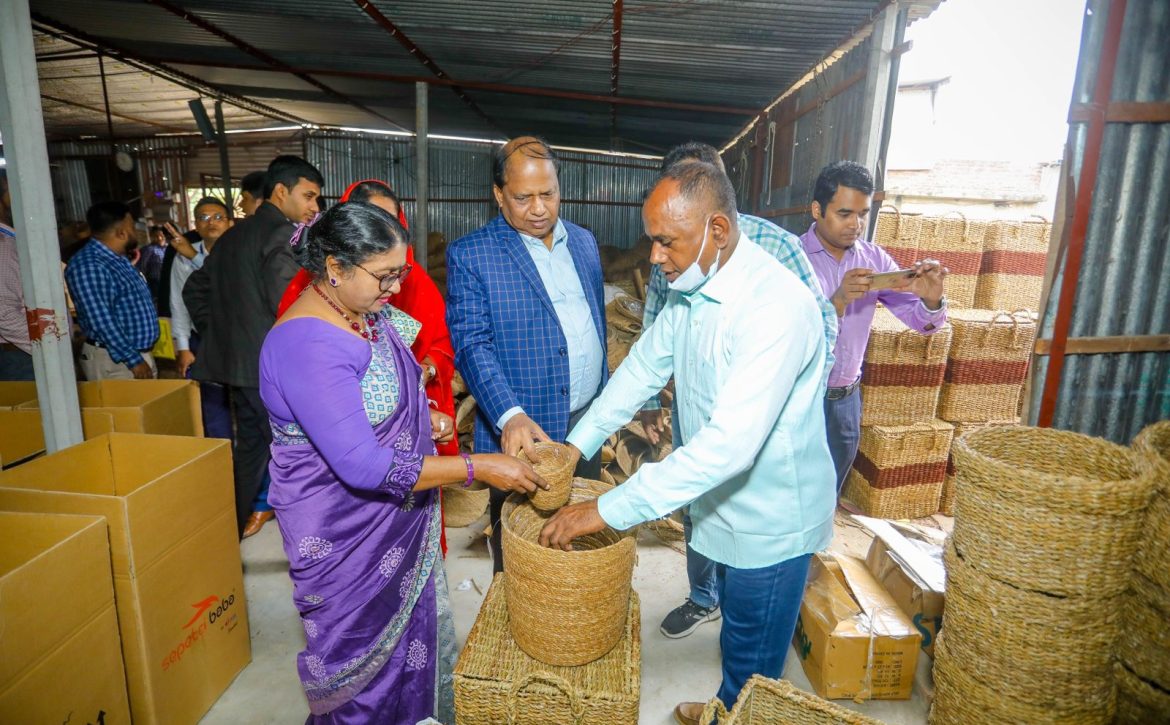 The Managing Director of PKSF Dr Nomita Halder ndc visited different activities being implemented by Society for Development Initiatives (SDI), a Partner Organization of PKSF, in Dhamrai upazila in Dhaka on 22 February, 2022.
Dr Halder visited SDI, one of the RAISE project partner organizations, where six young apprentices are receiving training in jute product processing and marketing from Green Bangla Handicrafts – a factory that exports jute products to countries within Asia and Europe.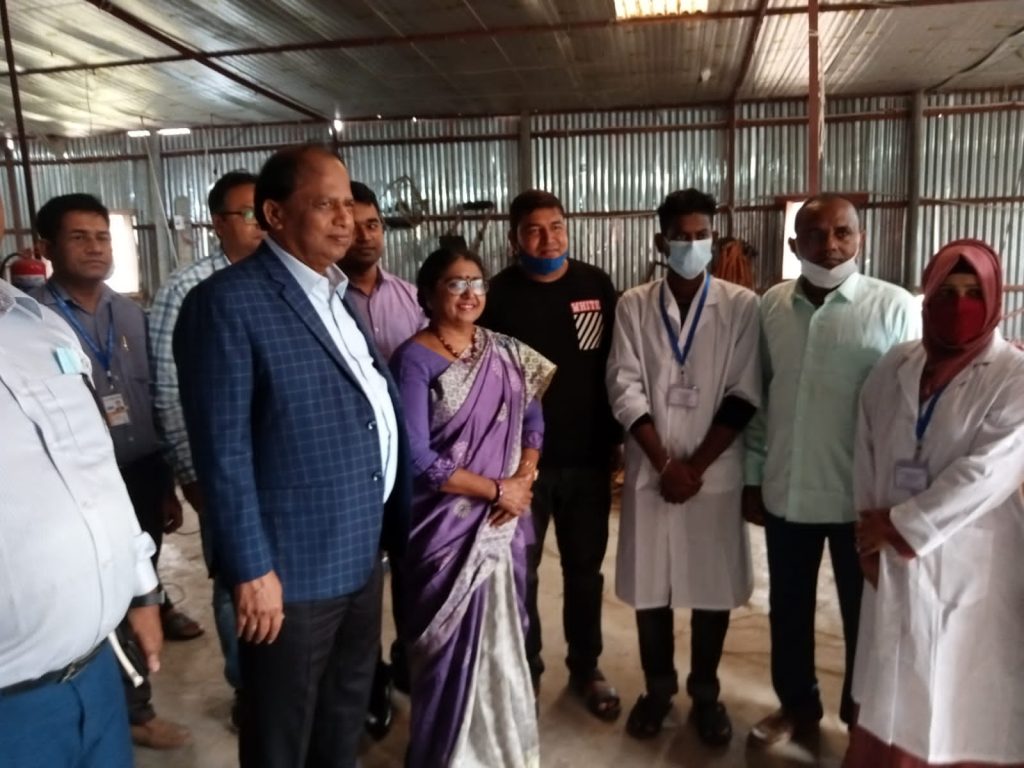 During her engagement, Dr Halder conversed with the apprentices to learn more about the services they are receiving through the RAISE project.
Dr Halder also visited the safe vegetable initiative under the PACE project and inaugurated a concrete ramp built in the local cattle market under the SEP project.
Under this 5-year-long RAISE project financed by PKSF and the World Bank, 35 thousand youth, who are not in education, employment or training, will receive apprenticeship training. In this program, under the supervision of an experienced and skilled entrepreneur (Master Craftsperson) one or two youth (apprentices) will receive on-the-job training on technical skills. The apprentices will also receive 5-day training on life-skills which will contribute to their self-development and enable them to secure gainful employment.
The RAISE project is also enhancing capacities of young micro-entrepreneurs through training and financing. Additionally, the project is also providing financing and capacity development training to micro-entrepreneurs who have been adversely affected by the COVID-19 pandemic.