News
PKSF, GIFS held meeting on food security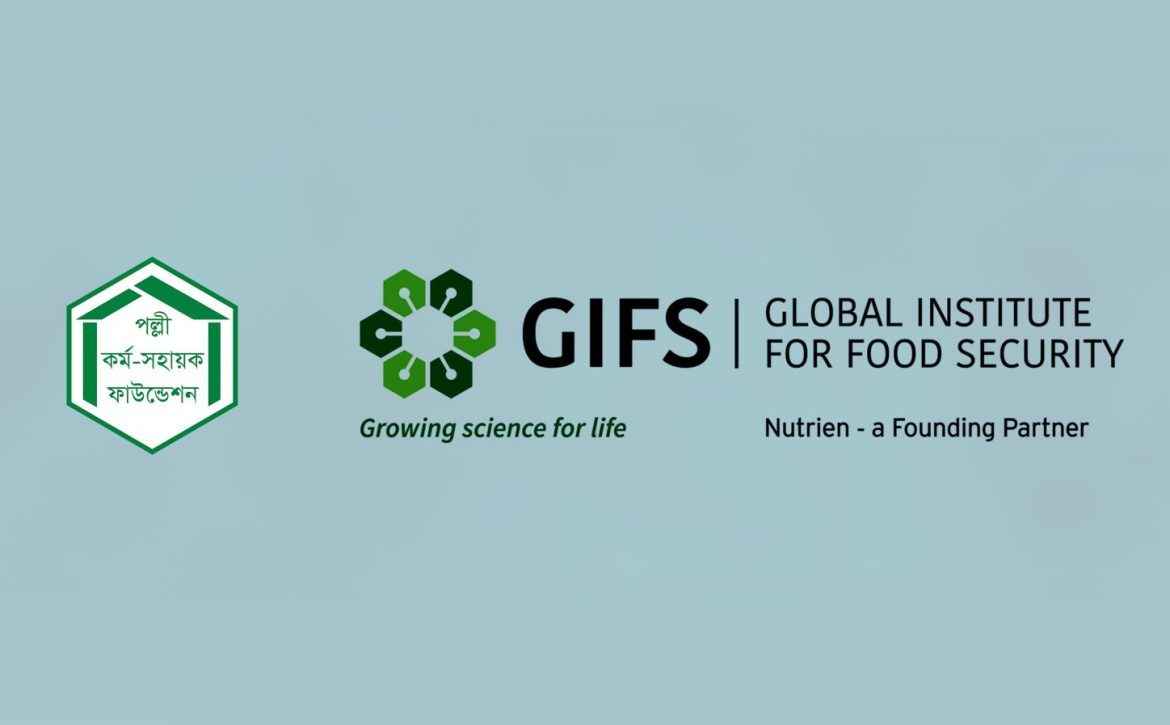 A virtual meeting was held between Global Institute for Food Security (GIFS), Canada and Palli Karma-Sahayak Foundation (PKSF) on 19 September 2023. PKSF Managing Director Dr Nomita Halder ndc chaired the meeting.   
Dr Steve Webb, Chief Executive Officer (CEO) of GIFS, Canada, Dr Sreekanth Attaluri, GIFS representative for Bangladesh, Golam Touhid, Senior Deputy Managing Director of PKSF, Dr. Sharif Ahmed Chowdhury, Project Director (PPEPP-EU), PKSF along with other officials of the Integrated Agriculture Unit (IAU) of PKSF was also present in the meeting.
The objectives of the meeting were to discuss the potential collaboration of both the organizations regarding food security and income intensification through technology transfer to address the effects of climate change.   
Dr Steve Webb, CEO of GIFS, Canada gave a presentation on GIFS global initiatives and its collaborations in advancing food security through discovery, development and delivery of innovative solutions.
Tanvir Sultana, Deputy General Manager (Program) gave presentation on PKSF's diverse agricultural interventions across the country.