News
PKSF Observes Sheikh Russel Day 2021
PKSF Observes Sheikh Russel Day 2021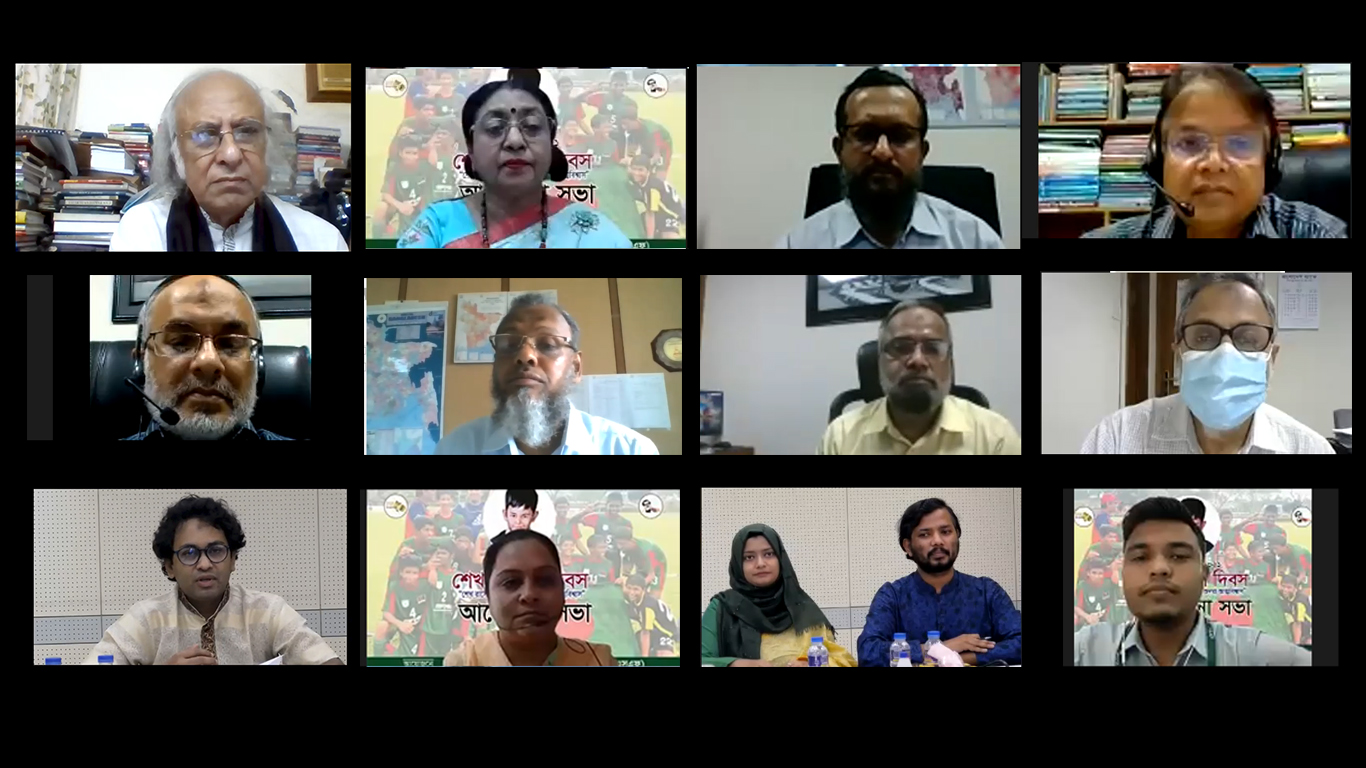 In accordance with a recent decision of the Cabinet Division, Bangladesh observed 18 October 2021 as Sheikh Russel Day. PKSF joined the observance with due solemnity.
Dr Qazi Kholiquzzaman Ahmad, Chairman of PKSF, presided over a virtual discussion organized to observe the day while Managing Director Dr Nomita Halder ndc delivered the welcome remarks. Additional Managing Director-1 Mr Md Fazlul Kader made a special presentation at the event.
In the welcome speech, Dr Nomita Halder ndc deeply mourned the killing of Bangabandhu and most of his family members, including 10-year-old Sheikh Russel, the youngest brother of Hon'ble Prime Minister Sheikh Hasina. 'Never should a single child meet a fate as Sheikh Russel did," Dr Halder observed with a sigh.
In his presentation, Mr Fazlul Kader highlighted Sheikh Russel's brief life and underlined the connections with various PKSF programs that are dedicated to creating a better tomorrow for today's children.
Describing the assassination of Bangabandhu and most of his family members as 'one of the most heinous and cowardly acts' in the post-liberation history of Bangladesh, Dr Qazi Kholiquzzaman Ahmad said, "Maybe, Sheikh Russel could have followed his father's footsteps to grow into an ideal leader for the people of Bangladesh. But that possibility was nipped in the bud due to his untimely and tragic death in assassination."
PKSF officials of different ranks also spoke during the virtual meeting. Excerpts from Hon'ble Prime Minister Sheikh Hasina's reminiscences about Sheikh Russel, her youngest brother, was read out at the event.
Also, special prayers were offered after the Zuhr prayers at PKSF Bhaban, and sumptuous mid-day meals were served among orphans at a nearby madrasa.
Click to watch the video of the discussion meeting:https://fb.watch/8JYg6hXuG-/