News
PKSF Welcomes 2022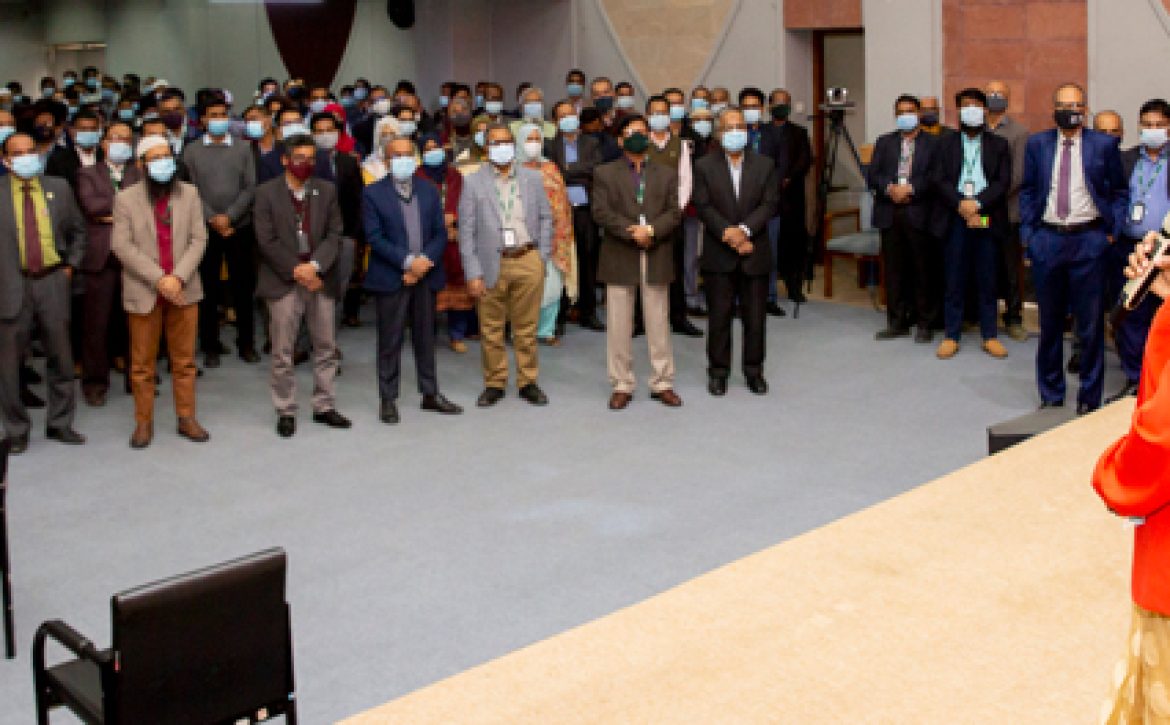 PKSF Welcomes 2022

With the eventful 2021 having gone by, Palli Karma-Sahayak Foundation (PKSF) welcomed the new year, 2022, with renewed commitment to do more good for the people and the disadvantaged.
To mark the occasion, a joyous event was held at PKSF on 02 January in the presence of all PKSF staff members. All employees of PKSF were present in the program. Managing Director Dr Nomita Halder NDC wished a very happy and healthy new year to all.

Additional Managing Director Dr Md Jashim Uddin and Senior Deputy Managing Director Mr Golam Touhid also delivered speeches wishing all a prosperous year ahead. Dr Md Jashim Uddin, on behalf of PKSF staff, wished Merry Christmas to the Managing Director.
In the same event, PKSF bade farewell to Professor Shafi Ahmed who had served as Senior Editorial Adviser at PKSF since 2013.