News
Workshop on budget and activities of Integrated Agriculture Unit held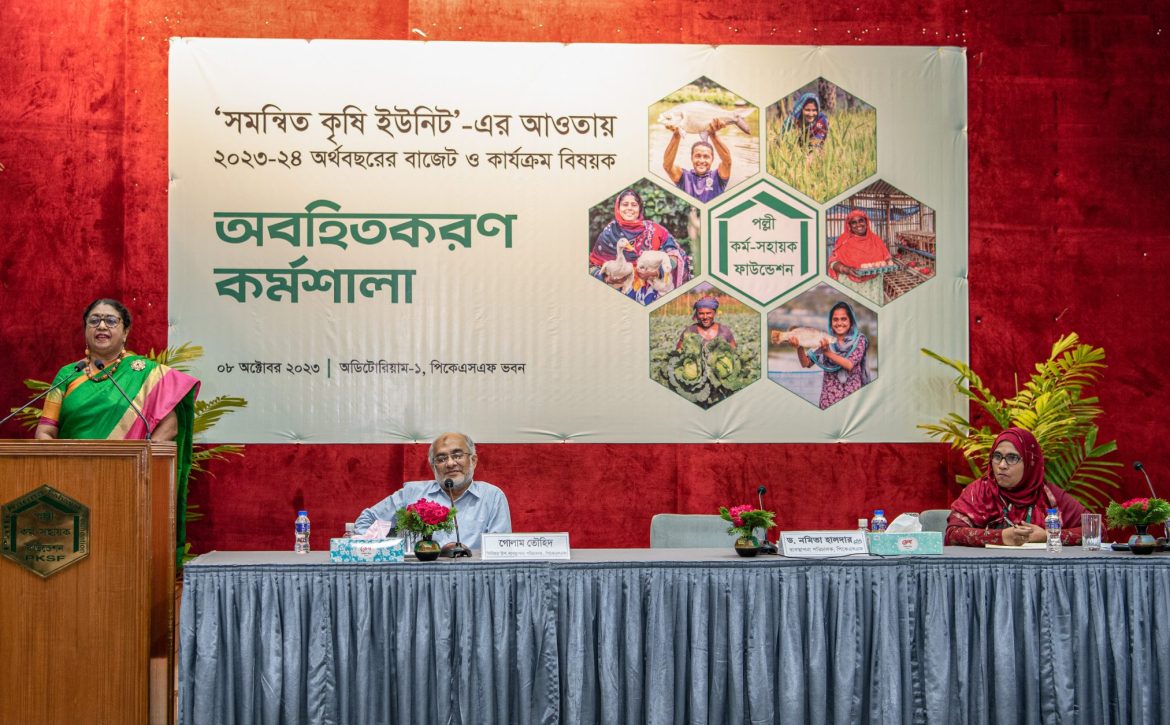 PKSF organized a daylong workshop on the budget and activities of the Integrated Agriculture Unit on 8 October 2023. The objective of the event was to expedite PKSF's ongoing agricultural activities to ensure food and nutrition security through increasing agricultural production in the country. The workshop discussed the budget for the current fiscal year as well as various activities of the Unit.
Dr Nomita Halder ndc, Managing Director of PKSF, presided over the workshop, while Golam Touhid, Senior Deputy Managing Director delivered the welcome remarks. Tanvir Sultana, Deputy General Manager, PKSF gave a presentation on the initiatives of the Integrated Agriculture Unit.

The was attended by the Executive Directors, Focal Persons, and Technical Officers including Agriculture, Fisheries, and Livestock Officers from 39 Partner Organizations of PKSF.