News
Special training on pro-adolescent interventions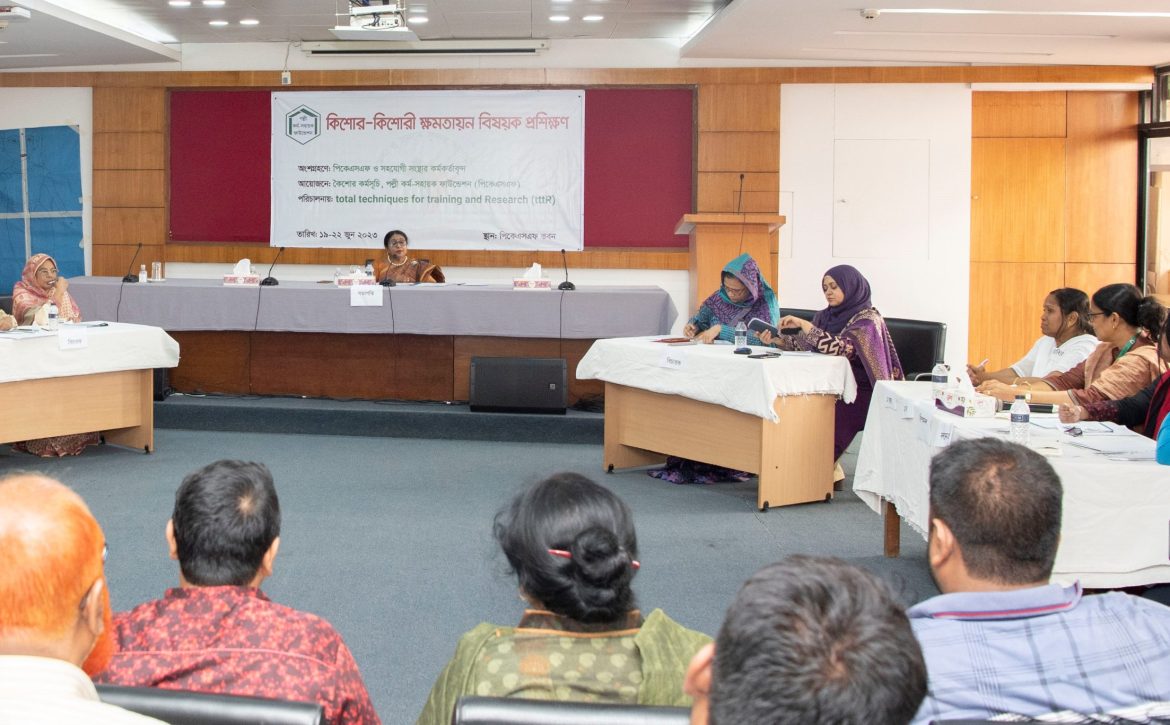 The Social Advocacy and Knowledge Dissemination unit of PKSF organized a residential training on 'Adolescent Empowerment' to develop capacity for the program implementing officers held from 19 to 22 June 2023.
The training course was revised from 'Standardized Adolescent Empowerment Package (SAEP)' prepared by the Ministry of Women and Children Affairs of the Government of Bangladesh in collaboration with UNICEF. Thirty trainees from Partner Organizations and 5 from PKSF attended the training.
The inauguration ceremony was chaired by Md Mashiar Rahman, Deputy Managing Director, PKSF. An interactive debate session was arranged in the closing ceremony. Dr Nomita Halder ndc, Managing Director, PKSF moderated the session.