News
Two more desalination plants for salinity-hit coastal people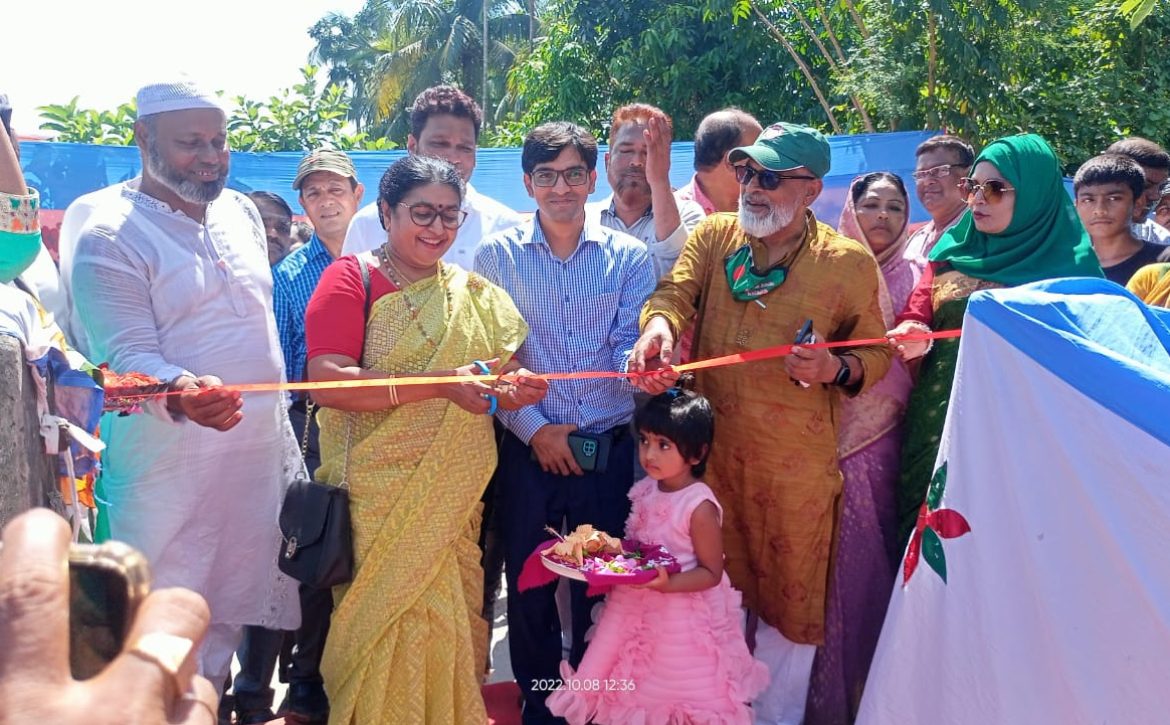 PKSF Managing Director unveils foundation stones in Mongla, Bagerhat
As part of its commitment to better the lives of disadvantaged communities in particular, Palli Karma-Sahayak Foundation (PKSF) is setting up two more desalination plants in the coastal region of Bangladesh.
On 10 October 2022, PKSF Managing Director Dr Nomita Halder ndc unveiled the foundation stones of the Reverse Osmosis (RO) plants to be installed in Wards 4 and 8 of Mongla Port Municipality through NABOLOK Parishad, a Partner Organization (PO) of PKSF. Later, she addressed as the Chief Guest a rally that was chaired by the Municipality Mayor – Freedom Fighter Sheikh Abdur Rahman.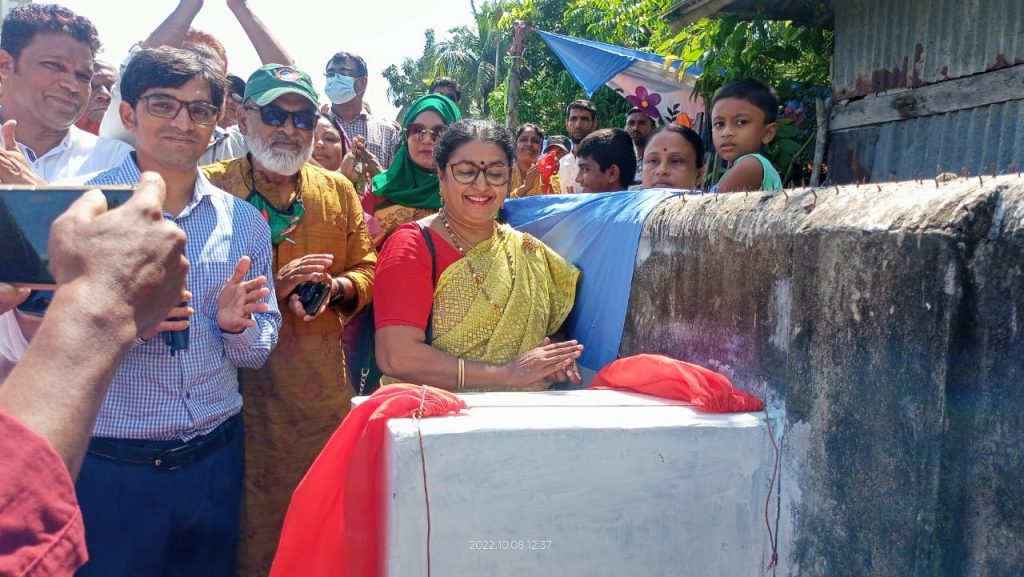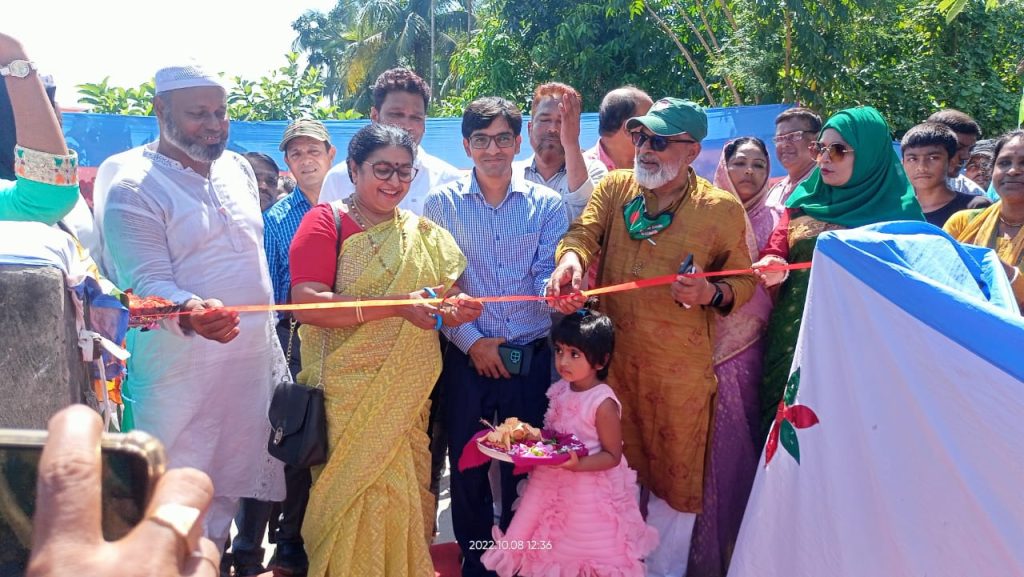 In her speech, she said PKSF had plans to set up in future a few more such desalination plants in Mongla, one of the worst salinity-hit areas of Bangladesh. "I hope these plants will play an effective role in addressing the pervasive dearth of potable water in the area," Dr Halder added.
Local Upazila Nirbahi Officer Kamalesh Majumder, and NABOLOK's Executive Director Kazi Rajeeb Iqbal also spoke at the event as Special Guests.
Each of the two plants, once in operation, will produce around 10,000 liters of safe drinking water every day for around 500 families living nearby.
PKSF has already installed 70 water desalination plants in six coastal districts – Bagerhat, Barguna, Khulna, Satkhira, Patuakhali and Pirojpur – where potable water has become a scarce commodity.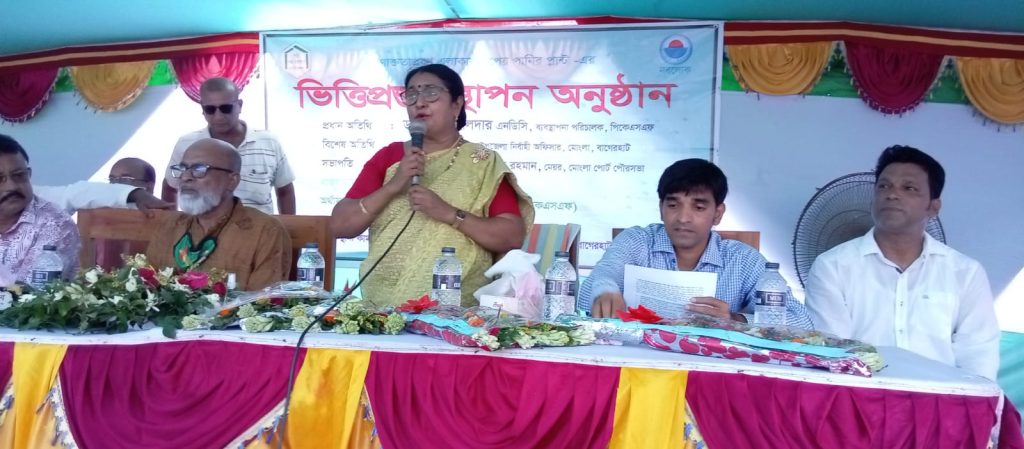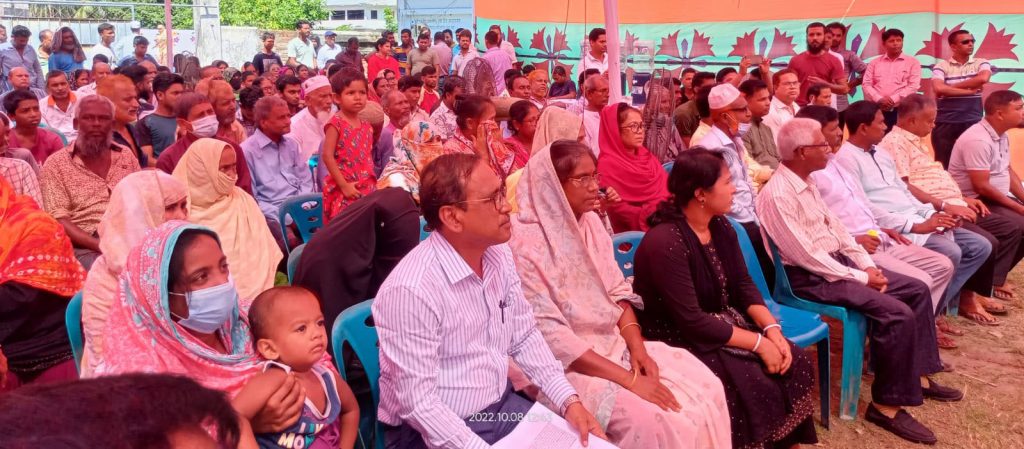 With more than 97% of the population now having access to better water, Bangladesh has achieved significant progress in this area. However, just 34.6% of people have access to clean drinking water, according to the UNICEF. Due to the combined effects of sea level rise, groundwater level decline, changes in upstream river discharge, increasing frequency of more violent storms, and tidal surges, the scarcity of safe drinking water is becoming more acute in climate change circumstances. During recurrent calamities like floods, cyclones, and tidal surges, drinking water sources are contaminated as well. Girls and women, who are typically assumed to be in charge of gathering water for household consumption, are disproportionately impacted by the problem.
PKSF has so far launched nine projects with funds totaling nearly BDT 49 crore for ensuring access to drinking water in the crisis-affected areas. The project interventions include distribution of rainwater harvesting tanks, construction of RO plants, provision of safe drinking water in the wake of natural disasters, establishing deep and shallow tube wells, as well as setting up pipelines for water supply in various districts, including in the hill tracts.