News
Another RO desalination plant opened in salinity-hit Khulna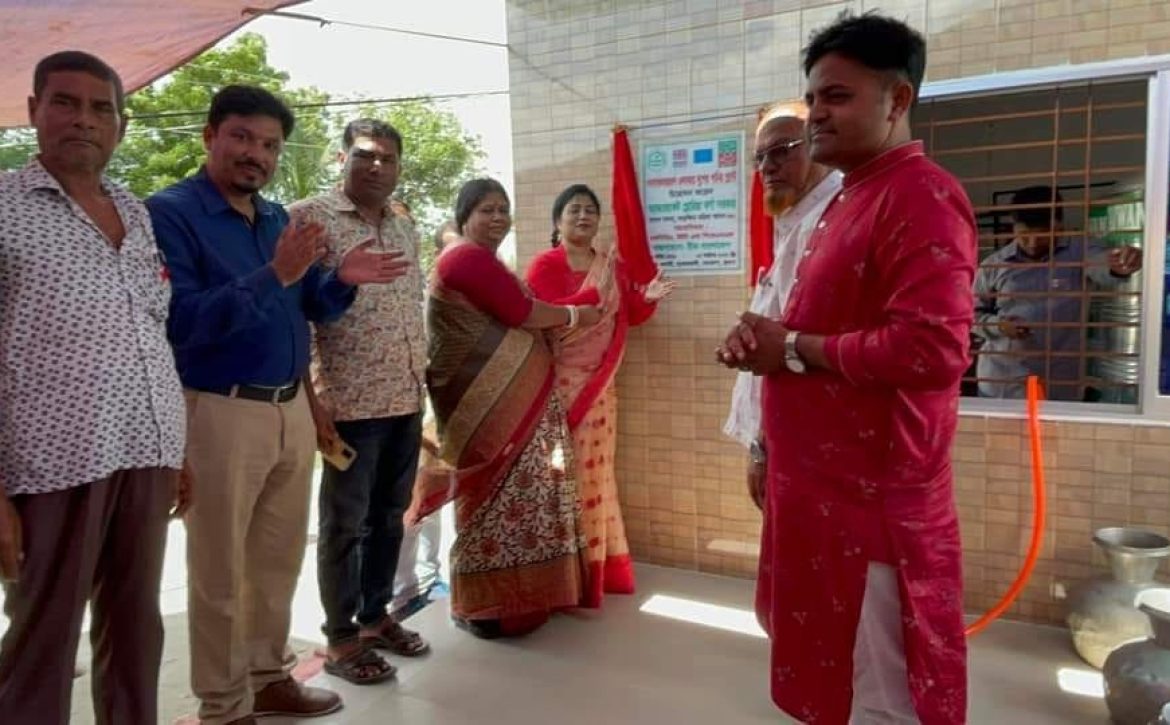 Another RO desalination plant opened in salinity-hit Khulna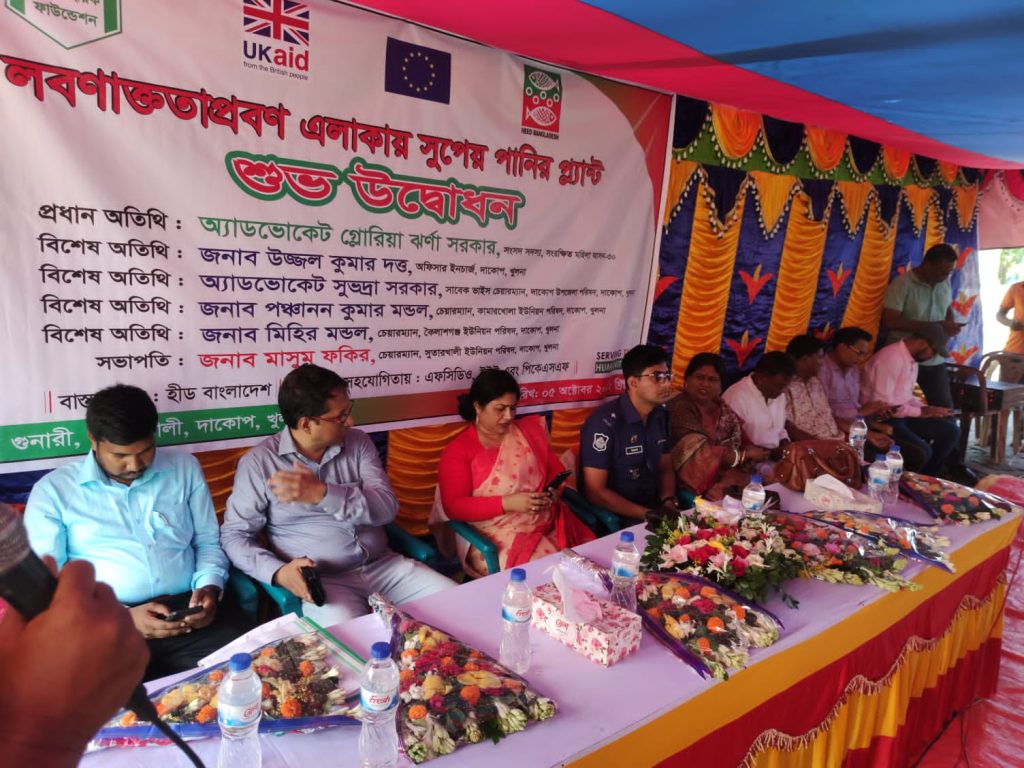 On 5 October 2022, Advocate Gloria Jharna Sarker, a Member of Parliament from the Reserved Seats for Women, inaugurated a Reverse Osmosis (RO) plant in Dacope upazila of Khulna.
Set up with financial and technical support from the Pathways to Prosperity for Extremely Poor People Project (PPEPP) of Palli Karma-Sahayak Foundation (PKSF), the plant will serve safe drinking water to hundreds of families in Dacope, a salinity-hit coastal area that reels from a dire scarcity of potable water, thanks to climate change.
PKSF Managing Director Dr Nomita Halder ndc virtually joined the inaugural event from Dhaka. Uzzal Kumar Datta, Officer In-charge of Dacope Police Station; Advocate Shuvroda Sarker, Former Vice Chairman of Dacope; Ponchanon Kumar Mondal, Chairman of Kamarkhola Union Parishad, along with Chairmen of Koilashganj and Sutarkhali Union Parishads were present in-person at the event.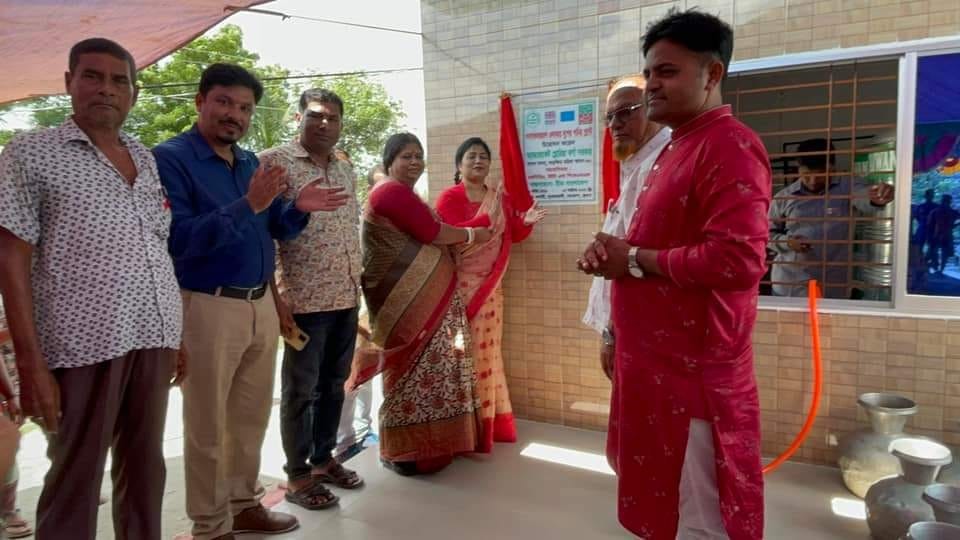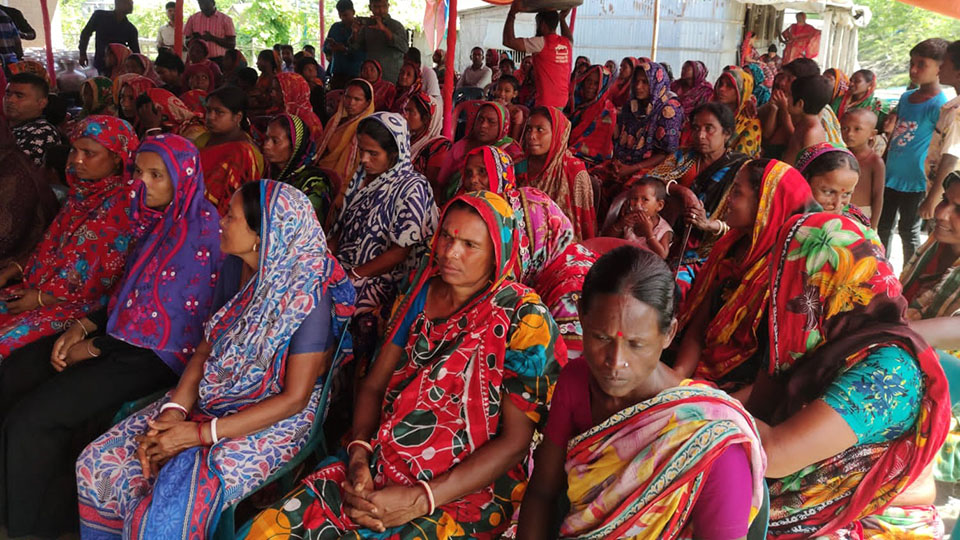 So far, PKSF has installed 70 such water desalination plants in six coastal districts – Bagerhat, Barguna, Khulna, Satkhira, Patuakhali and Pirojpur – where potable water has become a scarce commodity.
With more than 97% of the population now having access to better water, Bangladesh has achieved significant progress in this area. However, just 34.6% of people have access to clean drinking water, according to UNICEF. Due to the combined effects of sea level rise, groundwater level decline, changes in upstream river discharge, increasing frequency of more violent storms, and tidal surges, the scarcity of safe drinking water is becoming more acute in climate change circumstances. During recurrent calamities like floods, cyclones, and tidal surges, drinking water sources are contaminated as well. Girls and women, who are typically assumed to be in charge of gathering water for household consumption, are disproportionately impacted by the problem.
PKSF has so far launched nine projects with funds totaling nearly BDT 49 crore for ensuring access to drinking water in the crisis-affected areas. The project interventions include distribution of rainwater harvesting tanks, construction of RO plants, provision of safe drinking water in the wake of natural disasters, establishing deep and shallow tube wells, as well as setting up pipelines for water supply in various districts, including in the hill tracts.