News
World Bank Group's MIGA Vice President Visits PKSF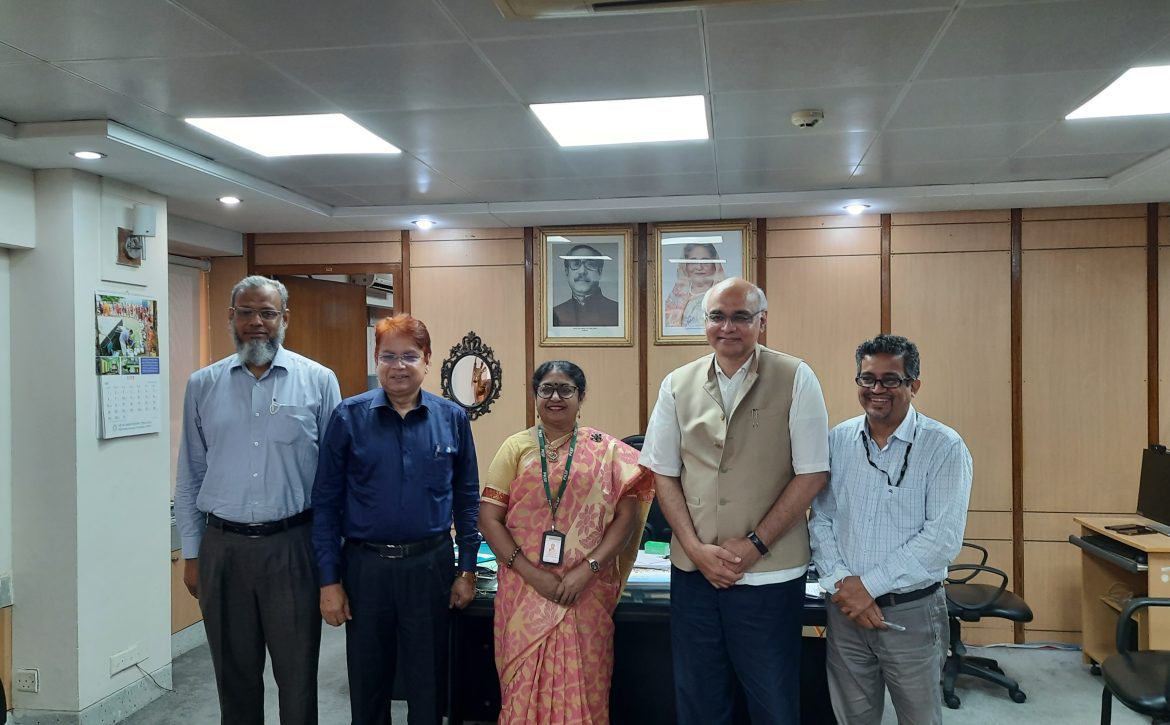 World Bank Group's MIGA Vice President Visits PKSF
Suggests showcasing PKSF's successes to int'l audiences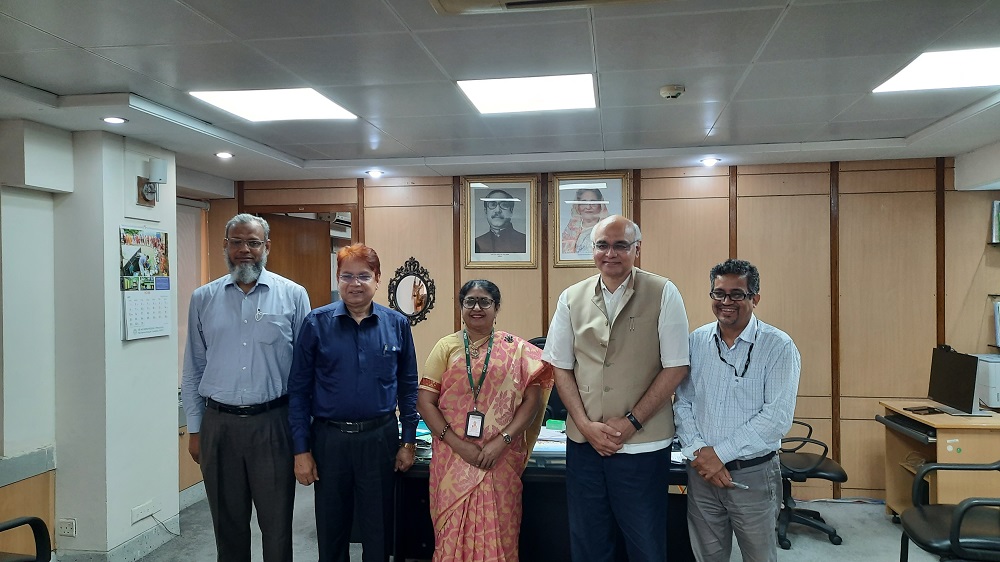 Junaid Kamal Ahmad, Vice President of the Multilateral Investment Guarantee Agency (MIGA) which is one of the five organizations under the World Bank Group, paid a courtesy call on PKSF's Managing Director Dr Nomita Halder NDC on 19 May 2022. PKSF's Additional Managing Director Dr Md Jashim Uddin, Deputy Managing Director AQM Golam Mawla and General Manager Dr AKM Nuruzzaman were present at the meeting.
A highly acclaimed economist Junaid Kamal Ahmad observed the critical role of the government in maintaining economic progress of Bangladesh. He mentioned that Bangladesh has become an important state in this world. On its course to become an upper-middle income country and eventually a developed country, Bangladesh and its different organizations need to explore further to diversify the sources of fund internally and globally to scale up the economic activities for maintaining the country's success rate and magnitude. He suggested PKSF showcase its best practices and learnings to international audiences. He also congratulated PKSF on successfully completing a number of projects funded by the World Bank since 1996.
PKSF's Managing Director thanked him for visiting PKSF and hearing about a few ideas on future endeavors of PKSF. Dr Halder mentioned that PKSF in the past 12 years has diversified its activities to address multidimensional needs of the disadvantaged people. And the government of Bangladesh has been relentlessly supporting PKSF since the latter's establishment in alleviating poverty through employment generation, she added.