News
Learning & Dialogue workshop held on IRMP's implementation strategies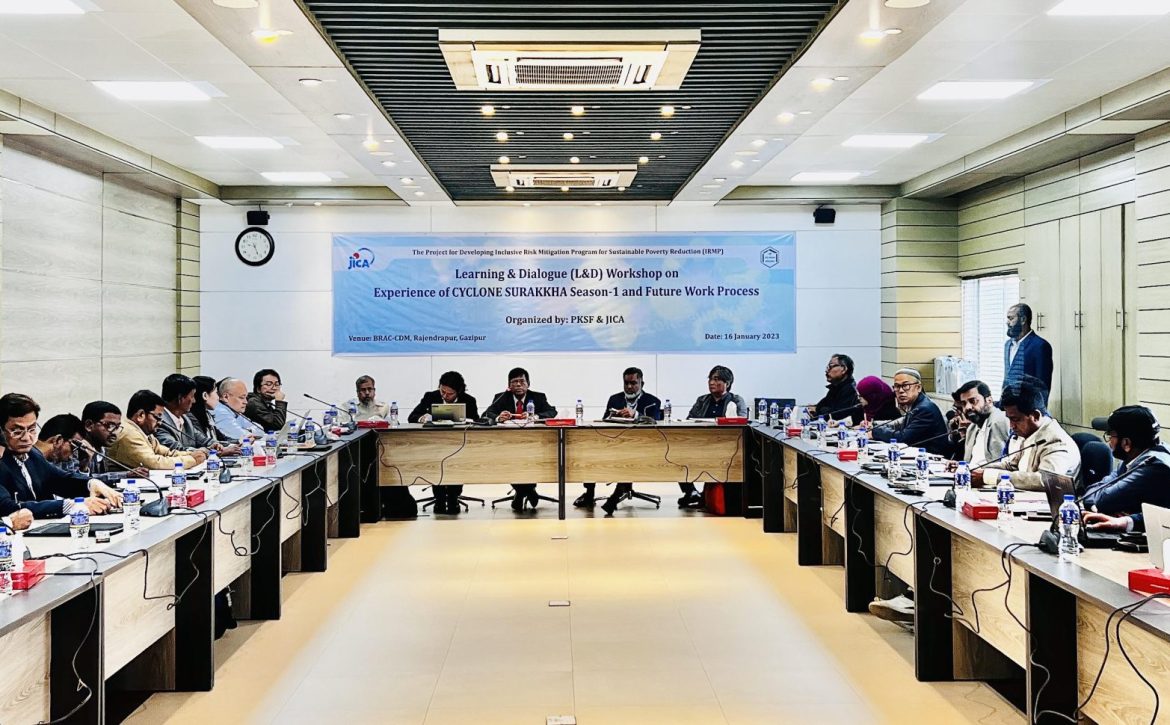 A daylong 'Learning and Dialogue (L&D) Workshop' under The Project for Developing Inclusive Risk Mitigation for Sustainable Poverty Reduction (IRMP), implemented by PKSF, was held on 16 January 2023.
Dr Tapash Kumar Biswas, Deputy Managing Director of PKSF, inaugurated the workshop at BRAC CDM in Gazipur. The learning and challenges of 'Cyclone Surokkha: Season-1' and the implementation strategy for the Season-2 were discussed and finalized at the workshop. The progress of Disaster-Resilient Housing Survey and Randomized Control Trial (RCT) activities were also presented there.
The project is being implemented through seven Partner Organizations of PKSF in the coastal areas of Bangladesh, with technical assistance from Japan International Cooperation Agency (JICA).
PKSF's Senior General Manager Md Hasan Khaled, also the Project Director of IRMP; Yajiro Fujiwara, Team Leader (IRMP), other senior officials from the JICA IRMP Expert Team; and relevant officials of PKSF and the project-implementing POs were present at the event.