News
Agreement Signed with ADB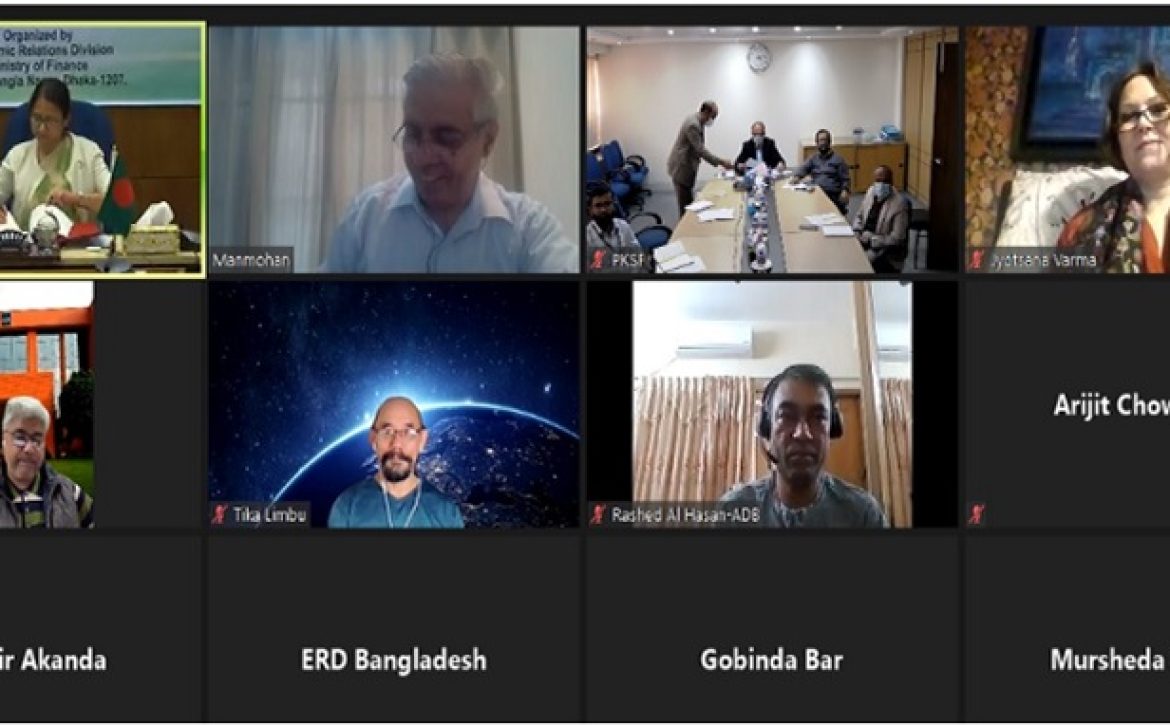 USD 50 Million Agreement Signed with ADB to Support Microenterprises
Asian Development Bank (ADB) will provide an additional USD 50 million loan and USD 0.50 million for Technical Assistance in the 'Microenterprise Development Project' (MDP), being implemented by Palli Karma-Sahayak Foundation (PKSF). The Loan Agreement was signed between Government of Bangladesh (GoB) and ADB. Together a Project Agreement was signed between PKSF and ADB. Ms. Fatima Yasmin, Secretary, Economic Relations Division, Ministry of Finance signed the Loan Agreement on behalf of the Government of Bangladesh (GoB) and Mr. Mohammad Moinuddin Abdullah, Managing Director, signed the Project Agreement on behalf of PKSF. Mr. Manmohan Parkash, Country Director, Bangladesh Resident Mission signed the both Agreements on behalf of ADB.
As per the Loan Agreement, the USD 50.0 million loan will be provided to restore the economic activities of 30,000 microenterprises affected by COVID-19. With this support, the microenterprises are expected to create sustainable self and wage employment for 75,000 people.
Besides, ongoing activities under the Technical Assistance of the project are: use of mobile phone-based technology as a means of business transactions and financing for microenterprises, marketing of microenterprise's products through e-commerce/f-commerce platforms, business cluster development and capacity development. These activities will be implemented on a larger scale with the 0.50 million Technical Assistance grant. Duration of the project will be two years under this additional financing.
Among others, Mr. Arijit Chowdhury, Additional Secretary, Financial Institutions Division; Dr. Pear Mohammad, Additional Secretary, Economic Relations Division; Mr. Md. Fazlul Kader, Deputy Managing Director, PKSF; Ms. Syeda Amina Fahmeen, Deputy Secretary, Economic Relations Division; Ms. Mursheda Zaman, Deputy Secretary, Financial Institutions Division; Dr. Akond Md. Rafiqul Islam, Senior General Manager, PKSF; Dr. Meshabuddin Ahmed, Project Coordinator, MDP, PKSF and some other officers of ERD, PKSF and ADB were present in the virtual signing ceremony.