Increased participation of women in decision-making processes a must for SDGs
Speakers comment at a PKSF seminar to mark Int'l Women's Day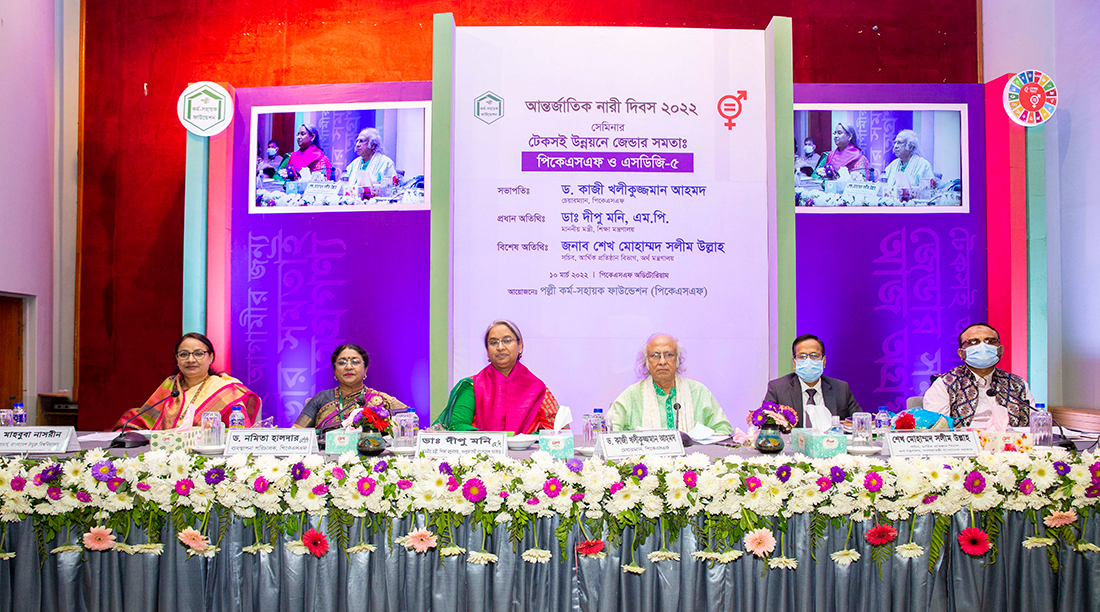 More than 15 million households across the country enjoy various financial and non-financial services offered through various projects and programs of Palli Karma-Sahayak Foundation (PKSF). And over 90 percent of these participants are women because no development intervention can be sustainable without close engagement of women in it, said PKSF Managing Director Dr Nomita Halder ndc while presenting the keynote paper at a seminar organized by PKSF to mark the International Women's Day 2022.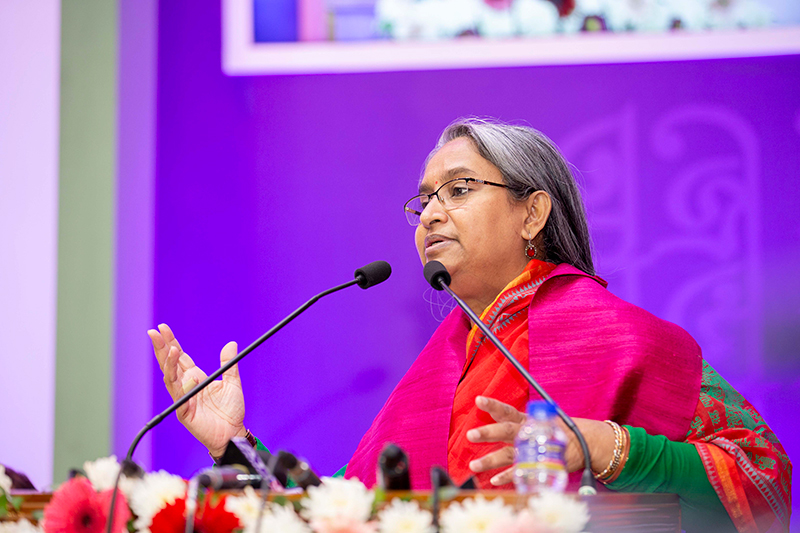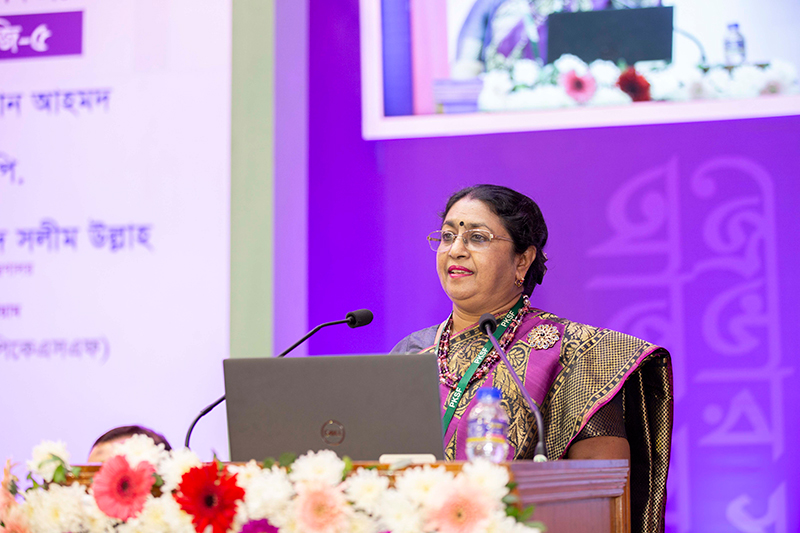 The seminar titled 'Gender Equality in Sustainable Development: PKSF and SDG-5' took place at PKSF Auditorium on 10 March 2022. Education Minister Dr Dipu Moni, MP was the chief guest of the event presided over by PKSF Chairman Dr Qazi Kholiquzzaman Ahmad. Mr Sheikh Mohammad Salim Ullah, Secretary, Financial Institutions Division, Ministry of Finance was present as the Special Guest. Dr Niaz Ahmed Khan, Vice-Chancellor of Independent University, Bangladesh, and Dr Mahbuba Nasreen, Vice-Chancellor, Bangladesh Open University participated were the panel discussants. Various government officials, chief executives of PKSF's Partner Organizations, all female staff members of PKSF and other dignitaries participated in the program.