News
Bangabandhu Corner at PKSF
Bangabandhu Corner at PKSF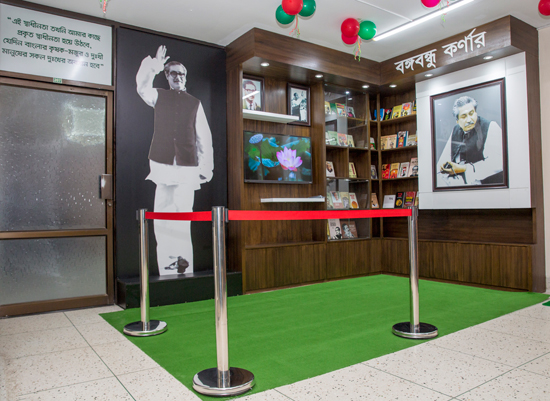 Today at 3 pm (March 16, 2020), just on the eve of the historic moment as Bangladesh is set to observe the birth centenary of the Father of the Nation Bangabandhu Sheikh Mujibur Rahman, a Bangabandhu Corner has been installed and inaugurated at Palli Karma-Sahayak Foundation.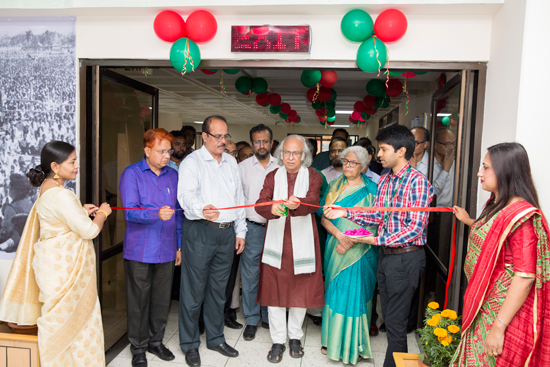 PKSF Chairman Dr. Qazi Kholiquzzaman Ahmad formally made a speech and opened the corner for the visitors. PKSF Managing Director Mr. Mohammad Moinuddin Abdullah, four Deputy Managing Directors and high officials of PKSF were present.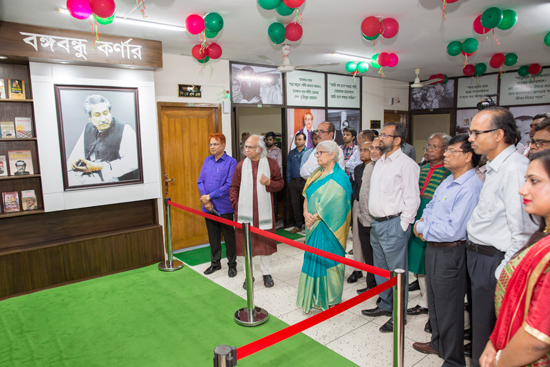 The Bangabandhu Corner has been thoughtfully and aesthetically organized, which has a commendable collection of books, illustrations of some historic photographs and some memorable quotes from Bangabandhu. The corner has audio-visual screening facilities that present Bangabandhu and Bangladesh.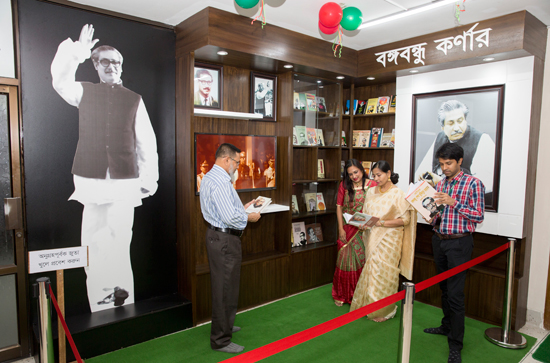 Bangabandhu Corner at the 2nd floor of PKSF
It is really a grand site, worthy to be visited again and again.