News
DRC delegation meets PKSF high-ups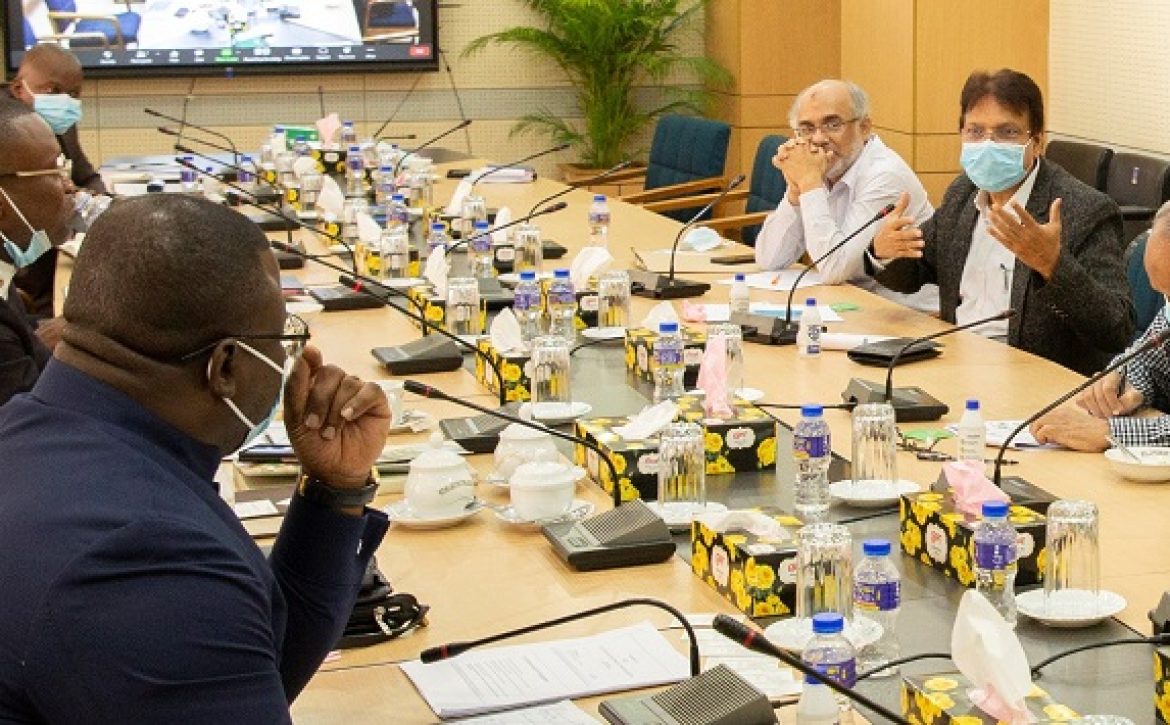 DRC delegation meets PKSF high-ups
Discusses possible areas of bilateral cooperation
A bilateral meeting was held between PKSF and a high-level delegation from the Democratic Republic of Congo (DRC) on 24 June 2021 at PKSF Bhaban, Dhaka.
The six-member Congolese delegation comprised Mr Tenday Luaba, Ministry of Foreign Affairs; Mr Jean Pierre Otshumbe, Ministry of Water Resources; Mr Theodre Boniface Socrates Kabeya, Ministry of Water Resources; Mr Jonas Didier Ntaku, Ministry of Water Resources; Mr Dadou Kapandji, Policy Expert, Office of the President; and Mr Nazir Alam, Consulate of Democratic Republic of Congo in Dhaka. The meeting took place as part of a process of identifying possible areas of cooperation between Bangladesh and the DRC.
PKSF Chairman Dr Qazi Kholiquzzaman Ahmad, who joined the meeting virtually, welcomed the DRC delegation to PKSF. Describing PKSF as a human-centric development institution, he said PKSF will extend all possible cooperation to the government of the DRC in the areas of mutual interests. Dr QK Ahmad, a renowned climate change expert and a proponent of human-centric development, said that PKSF provides appropriate financing along with other interventions in the areas of education, health, capacity development etc as per the needs of the poor and the disadvantaged in Bangladesh.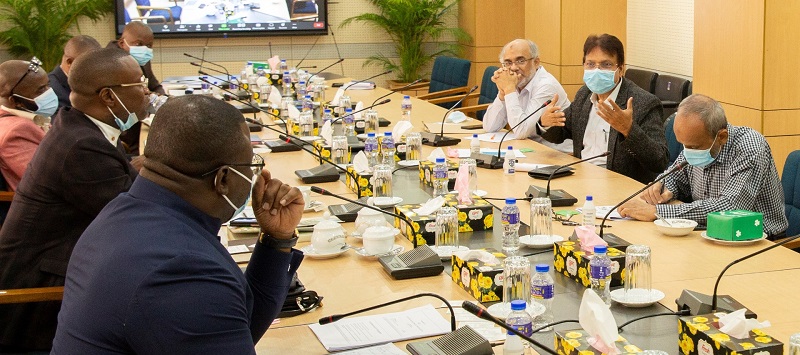 The PKSF team was led by Deputy Managing Director Dr Md Jashim Uddin, who spearheads the operations of the agency's holistic development interventions. He delivered the introductory speech in the meeting, highlighting the role of PKSF in ensuring sustainable development at the grassroots of Bangladesh.
Mr AQM Golam Mawla, Deputy Managing Director of PKSF, gave a presentation on the multi-dimensional human-centered activities of PKSF as an apex development entity of the country.
The DRC delegation showed a keen interest in working with PKSF, requesting the PKSF officials to provide technical guidance to replicate the PKSF model of development in Congo.
From PKSF, Deputy Managing Director Mr Golam Touhid, Senior General Managers Dr Akond Md Rafiqul Islam and Mr Md Ziauddin Iqbal, and General Manager Mr AKM Nuruzzaman took part in the discussion, and responded to the queries of visiting team.