News
'Effective use of digital technologies may reduce gender gap'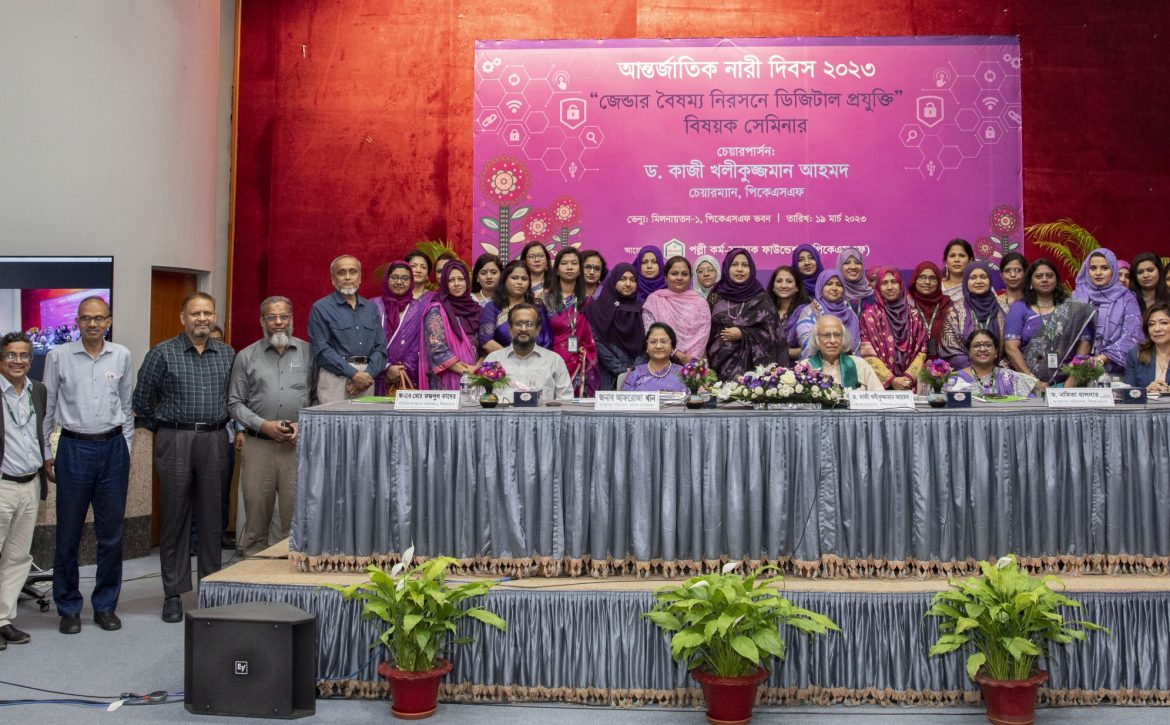 Human-centered development should be ensured by establishing equality between men and women through technology and innovation. And, thus, technology must be made accessible to all, particularly to women. The comments were made at a seminar titled 'Digital Technology to Reduce Gender Discrimination' organized at PKSF Auditorium on 19 March 2023.
Palli Karma-Sahayak Foundation (PKSF) organized the seminar to mark the International Women's Day 2023. PKSF Chairman Dr Qazi Kholiquzzaman Ahmad presided over the event while Dr Nomita Halder ndc, Managing Director of PKSF, gave the welcome speech. Mosley Rumman, Deputy Manager, PKSF gave the keynote presentation styled 'Practice of Gender Sensitivity in Family and Workplace and Digital Technology to Address Gender Discrimination'.
Afroza Khan, Managing Director of Joyeeta Foundation, and PKSF's Additional Managing Director Md Fazlul Kader were the panel discussants at the seminar. Sonia Bashir Kabir, Vice Chair and Governing Council Member, United Nations Technology Bank spoke as the guest speaker.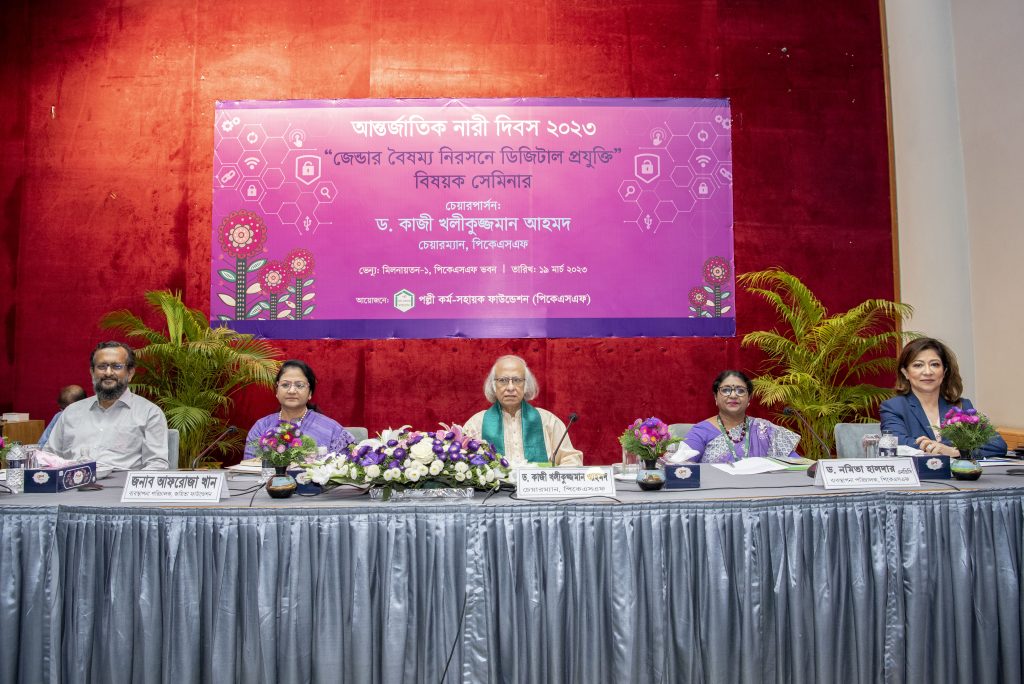 Stating that there is a lack of cyber security awareness among our women, especially young women, Dr Nomita Halder said both young men and women should be educated on responsible use of digital technologies. The responsibility is primarily on the parents, she continued, to teach their children about what to watch and what not, what to say and what to avoid on the internet platforms, and how to keep themselves from committing cybercrimes.
Afroza Khan stressed on the need for women to enjoy more freedom of movements, which eventually will help the cause of establishing gender equality in societies.
Md Fazlul Kader said that increasing the use of information technologies without any specific goal may further increase inequality. Behavioral change in society is possible by ensuring appropriate use of technologies.
Sonia Bashir Kabir, in her speech, urged women to overcome their inhibitions imposed upon them from an early age.
In the closing remarks, Dr Qazi Kholiquzzaman said that Bangladesh ranks first in South Asia in women empowerment. "We have more scopes for improvement … The Smart Bangladesh should be built through human-centered and equality-based development initiatives," he added.