News
'People of Char don't want to be poor anymore'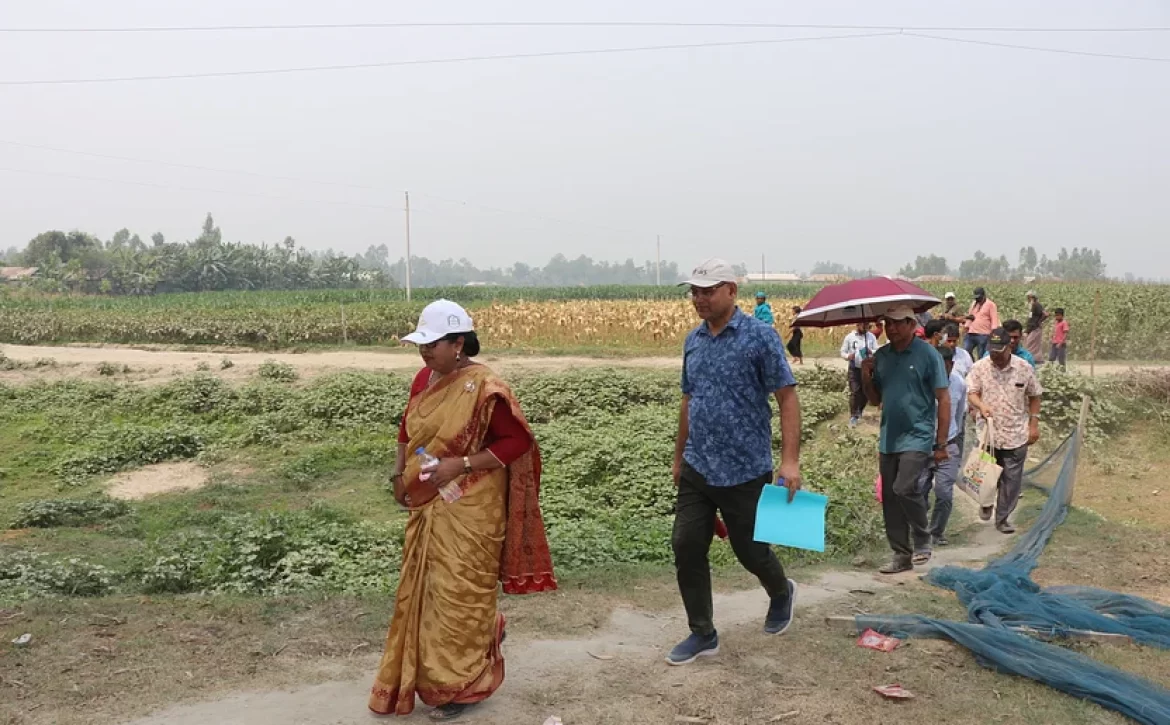 'People of Char areas no longer want to remain poor. You are choosing your own path of development … We are with you. As a result, your condition is changing,' said Dr Nomita Halder ndc, Managing Director of PKSF. She was visiting different activities being implemented by SKS Foundation, a Partner Organization of PKSF, in Char areas of Fulchhari and Saghata Upazilas of Gaibandha district on 15 March 2023.     
Dr Halder visited an integrated crop and livestock farm run under SKS Foundation's microcredit program at Nilkuthir Char in Phulchhari Upazila. She held meetings with the members and inspected the production and marketing system of agricultural products. Dr Halder expressed satisfaction at their economic prosperity. In a meeting with women, she said, "Every woman in Char should become an entrepreneur instead of sitting at home." Then the development will be integrated.
Apart from the courtyard meeting, Dr Halder observed the Market Linkage program of Beauty Begum's 'Integrated Crops and Livestock' and 'Market Linkage' of agricultural produce at Phulchari Bazar. She also visited Food Bank, one of the successful programs of SKS Foundationin in Saghata Upazila and spoke to the women members of the organization.
Dr Halder visited SKS Foundation's microcredit program and social awareness and safety program in the small ethnic group in Gobindaganj Upazila.  Executive Chief of SKS Foundation Rasel Ahmed Liton and senior officials of PKSF were also present during her visit.