News
FID Delegation Visits 'Bangabandhu Corner' at PKSF
FID Delegation Visits 'Bangabandhu Corner' at PKSF
A 4-member delegation of the Financial Institutions Division (FID), Ministry of Finance, visited PKSF on 20 March 2021 to witness different activities relating to the birth centenary of Father of the Nation Bangabandhu Sheikh Mujibur Rahman and the golden jubilee of the Independence of Bangladesh.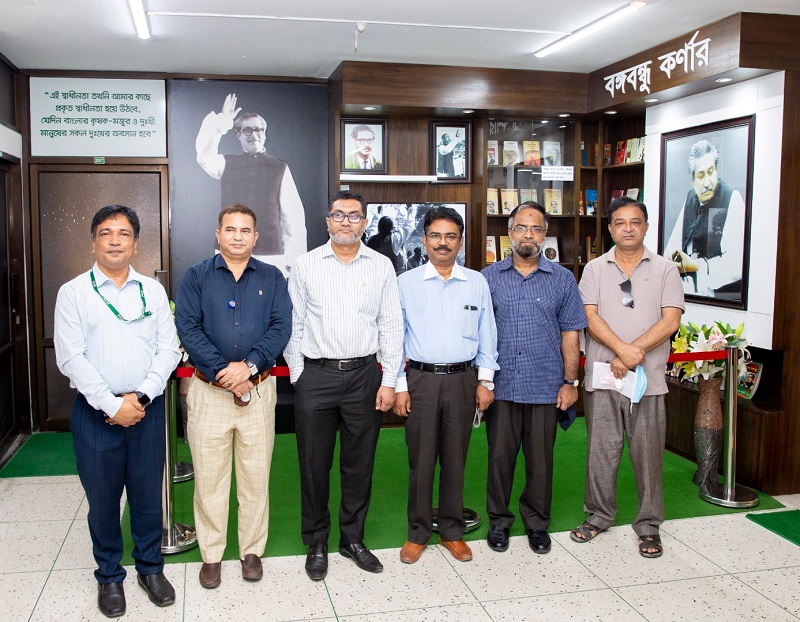 The FID team led by Mr Mrityunjoy Saha, Joint Secretary of FID, visited the 'Bangabandhu Corner' established on level-2 of PKSF Bhaban and watched video documentaries on Bangabandhu. They praised the PKSF activities highly.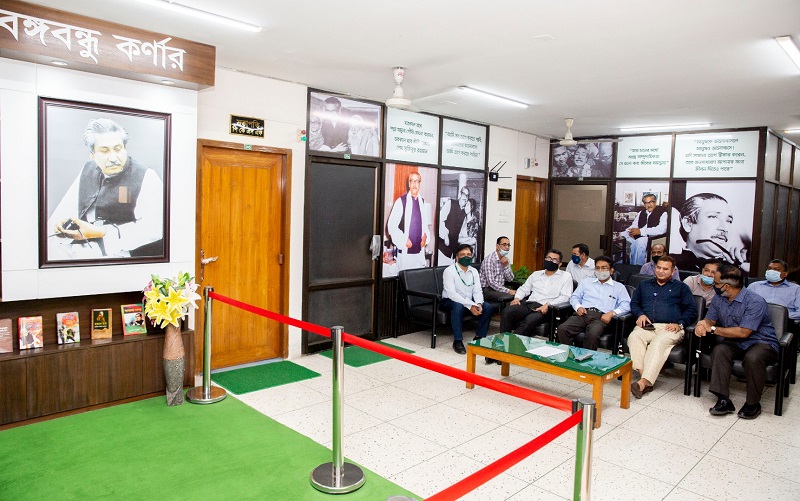 Other members of the delegation were Mr Kamrul Hoque Maruf, Deputy Secretary; Mr Mohammed Shafiul Alam, Deputy Secretary and Mr Abdul Mannan, Assistant Secretary.