News
Mujib Year & Golden Jubilee of Independence Special Events Held in Four Districts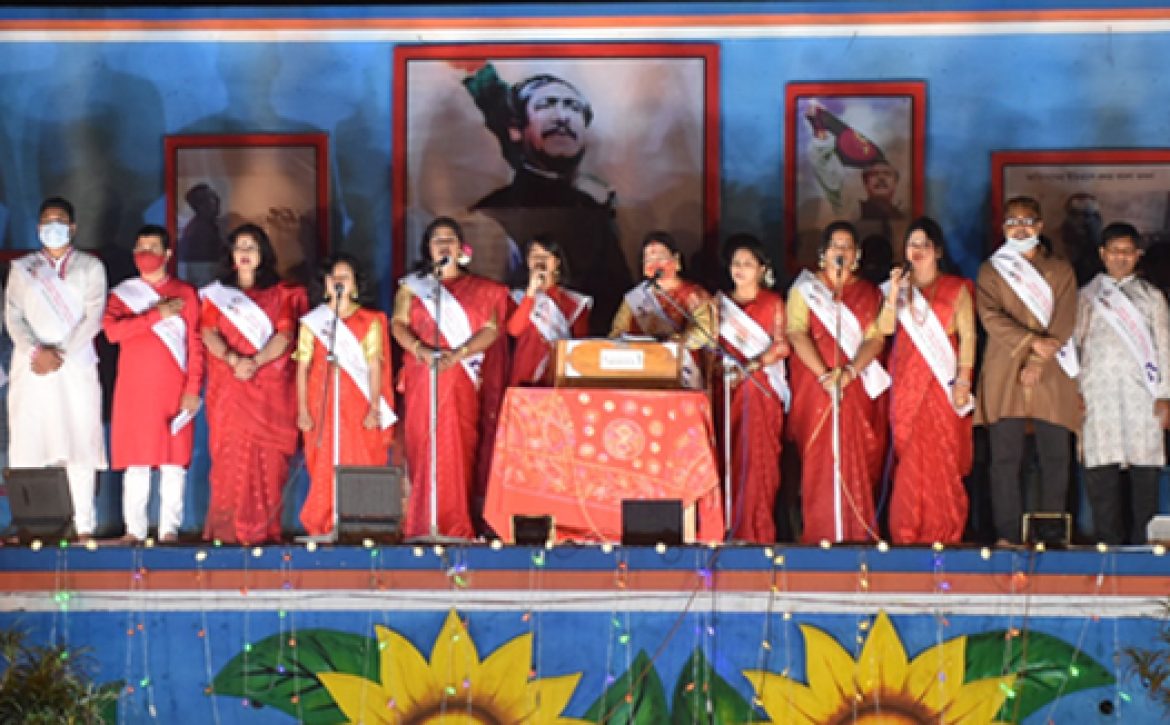 Mujib Year & Golden Jubilee of Independence
Special Events Held in Four Districts
PKSF, in tune with the Government of Bangladesh's special events from 17-26 March 2021 to mark the birth centenary of Father of the Nation Bangabandhu Sheikh Mujibur Rahman and the golden jubilee of the Independence of Bangladesh, organized a series of special programs in collaboration with its Partner Organizations (POs) in different parts of the country.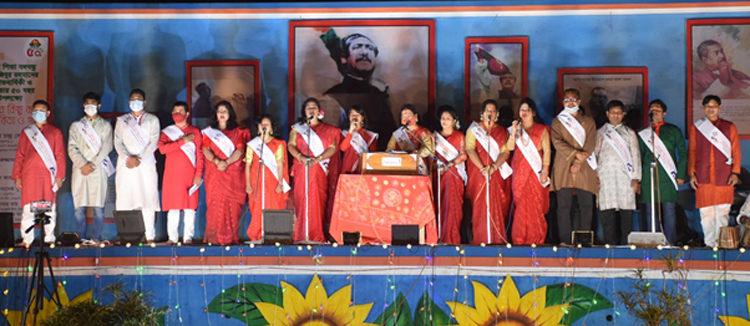 On 20 March 2021, PKSF and Eco-Social Development Organization (ESDO) jointly organized a program titled 'Bangabandhu, His Speeches, Favourite Songs and Poems' in Thakurgaon. Mr Ramesh Chandra Sen, MP from Thakurgaon-1constituency was the Chief Guest, Dr KM Kamruzzaman Selim, Deputy Commissioner of Thakurgaon, was the Honourable Guest, and Mr Md Sadek Kuraishi, Chairman of Thakurgaon Zila Parishad was the Special Guest at the event chaired by Dr Md Shahid Uz Zaman, Executive Director of ESDO. Historical speeches of Bangabandhu – including the one delivered in Thakurgaon on 2 April 1972 – were read out in the program. Local artistes performed Bangabandhu's favourite songs and poems.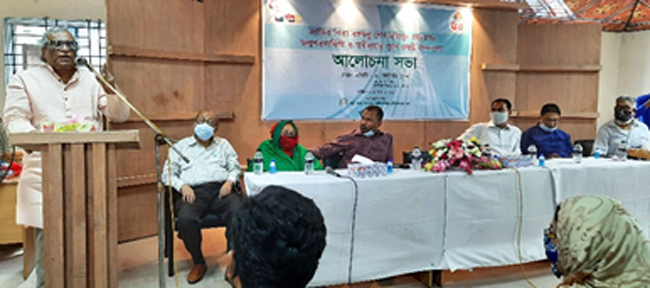 PKSF and MAMATA on 21 March 2021 arranged a discussion meeting in Halishahar of Chattogram. Supervised by Mr Rafique Ahmed, Chief Executive of MAMATA, the meeting was presided over by Mr Jahangir Alam Joseph, Chairman of the Executive Committee of the PO. Dr Anupam Sen, Vice Chancellor of Premier University was the Chief Guest of the event and Ms Sabiha Musa, Former MP and Chairman of Advisory Committee of MAMATA, was present as the Special Guest.
In Khulna, PKSF and NABOLOK arranged a similar event on 22 March 2021. Mr Md Sadikur Rahman Khan, Additional Deputy Commissioner (Education and ICT) of Khulna was the Chief Guest while Mr Khan Motahar Hossain, Deputy Director of Social Services Office, Khulna; Mr Ali Akbar Tipu, Panel Mayor 02; and Advocate Sufia Rahman Shunu, Panel Mayor 03 were the Special Guests of the event. The meeting was chaired by Ms Ajanta Das, Treasurer of NABOLOK.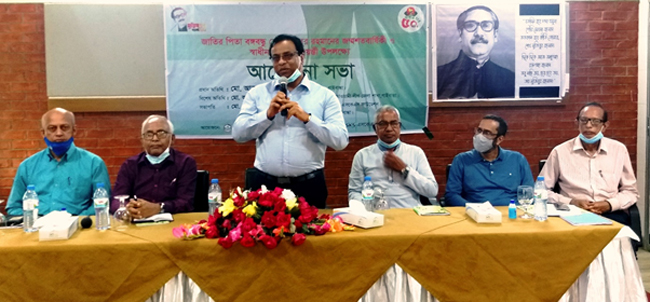 On 23 March 2021, PKSF and SKS Foundation arranged a discussion meeting in Gaibandha. Mr Md Abdul Matin, Deputy Commissioner of Gaibandha was the Chief Guest of the meeting and Mr Md Abu Bakar Siddique, General Secretary of Gaibandha District Awami League was the Special Guest.