News
GIFS delegation meets PKSF Managing Director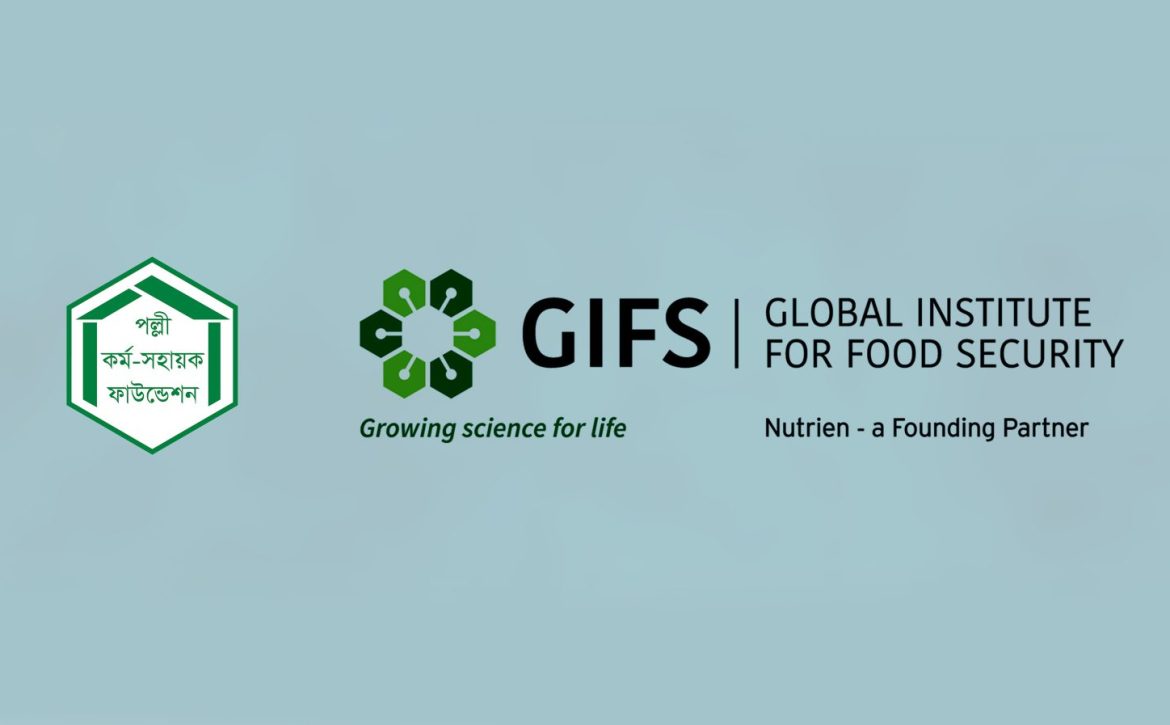 A Delegation from the Global Institute for Food Security (GIFS) held a meeting with Palli Karma-Sahayak Foundation (PKSF) Managing Director Dr Nomita Halder ndc at PKSF Bhaban on 20 June 2023. The meeting discussed possible future collaboration between PKSF and GIFS in the areas of resilient agriculture, fisheries and livestock, especially focusing on sustainable safe and nutritious food production, technology dissemination, soil health management etc.
Chaired by the PKSF Managing Director, the meeting was attended by Dr Sreekanth Attaluri, GIFS representative for Bangladesh along with his team. Senior Deputy Managing Director Golam Touhid and other officials of the Integrated Agriculture Unit (IAU) of PKSF were also present there. Deputy General Manager (Program) Tanvir Sultana presented on PKSF's agricultural interventions across the country through its downstream partners.
The GIFS delegation expressed their intent on signing an MoU with PKSF for future collaboration. GIFS collaborates in advancing food security through the discovery, development and delivery of innovative solutions. Working together with diverse stakeholders, it develops and delivers technologies and tools that enhance the food production system and that are environmentally, socially and economically sustainable.