News
PKSF Chairman, MD inspect field-level activities in Jashore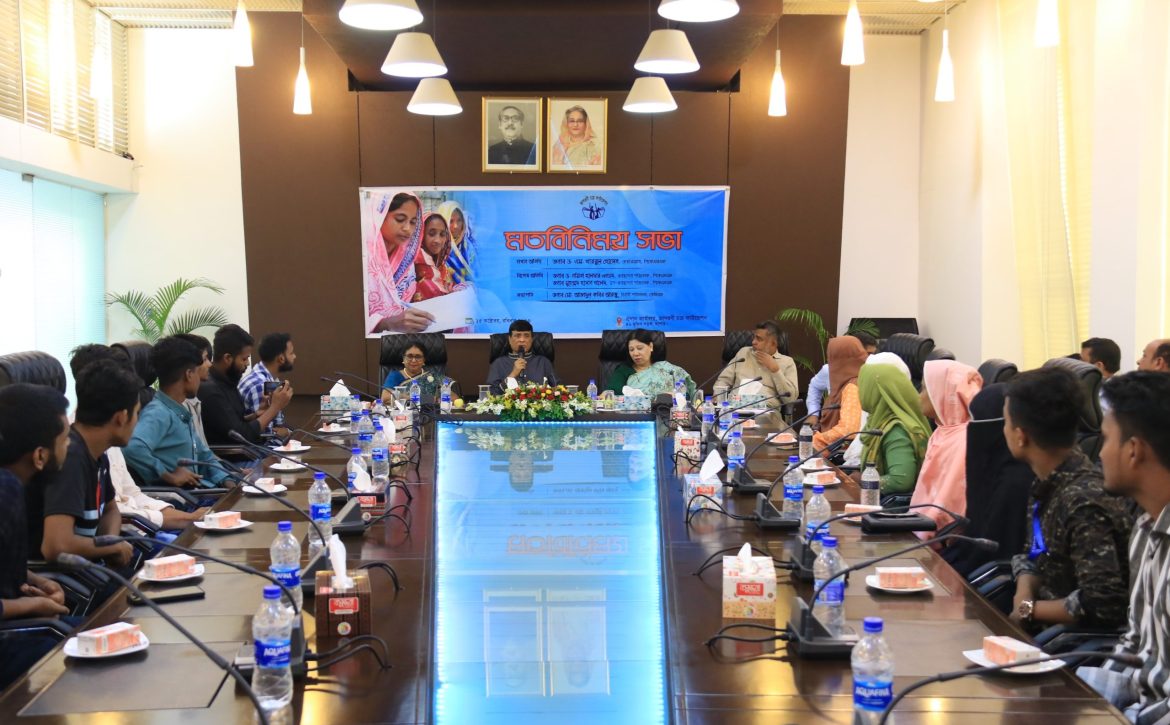 PKSF Chairman Dr M Khairul Hossain visited different field-level activities of PKSF in Jashore district from 15-16 October 2023. PKSF's Managing Director Dr Nomita Halder ndc and Deputy Managing Director Md Hasan Khaled accompanied the Chairman.
During the visit, Dr Hossain exchanged views with the apprentices under PKSF's RAISE project being implemented through Jagorani Chakra Foundation (JCF), a PO of PKSF, on 15 October. The same day, he visited a JCF-run fish hatchery supported by PKSF's Sustainable Enterprise Project (SEP). During the inspection, PKSF Chairman commended the efforts of the hatchery owners.
PKSF Chairman also visited Godkhali flower cluster being implemented by Rural Reconstruction Foundation (RRF), another PO of PKSF, on 16 October. He also exchanged views with the flower growers.
On the same day, Dr Hossain visited various micro-enterprises being implemented by Shishu Niloy Foundation, another PO of PKSF. Then he spoke to the Adolescent Club members.