News
PKSF Board felicitates Parveen Mahmud on her latest int'l recognition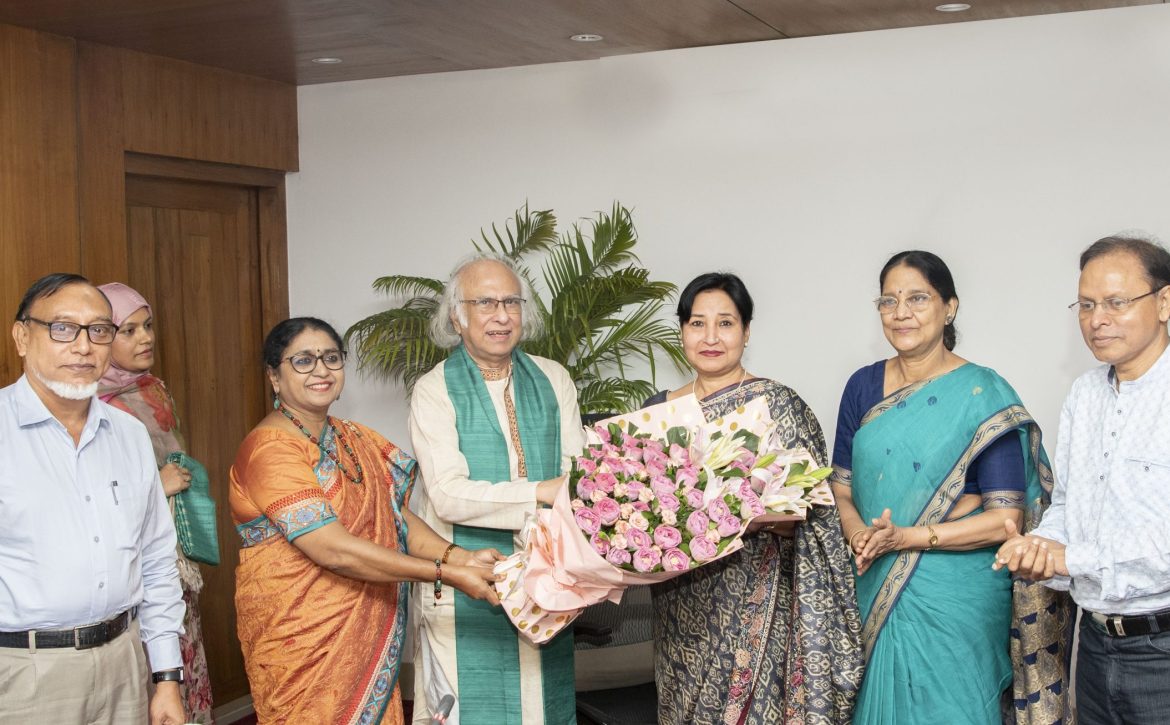 The Governing Body of PKSF has felicitated Parveen Mahmud, FCA on her winning the prestigious 'Top50 Professional and Career Women Global Award-2023'.
PKSF Chairman Dr Qazi Kholiquzzaman Ahmad congratulated her with flowers and an uttariya during a Board meeting on 25 June 2023.
Parveen Mahmud, who won the award in the 'Leadership in Finance and Accounting' category, is the only female leader from Bangladesh to have received this prestigious award.
Parveen Mahmud, FCA, has a diverse professional career as a changemaker for sustainable development and professional accountant. She has served as the Chairperson of Under-Privileged Children's Educational Programs (UCEP)-Bangladesh and Her Story Foundation. She started her career with BRAC, and later served at PKSF as its Deputy Managing Director. She was the founding Managing Director of the Grameen Telecom Trust (GTT).
Profile of Parveen Mahmud, FCA: https://pksf.org.bd/governing-body/about-ms-parveen-mahmud-fca/