News
Inception Workshop Held on GCF Readiness Program
Inception Workshop Held on GCF Readiness Program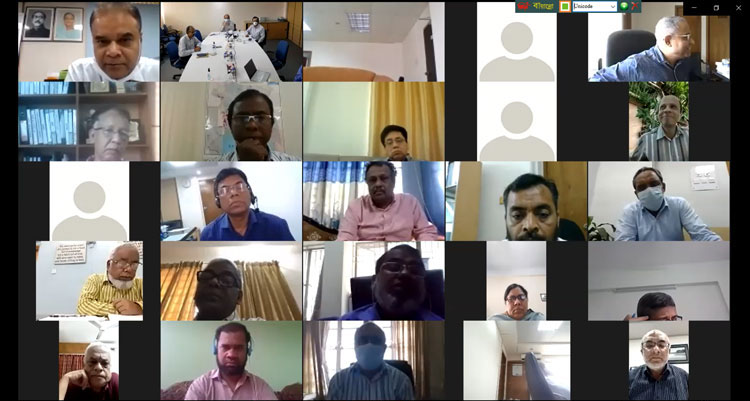 A virtual inception workshop for the project titled 'Strengthening the capacity of PKSF, Executing Entities (EEs) and Implementing Entities (IEs) for effective participation of GCF Works in Bangladesh' was held on 06 August 2020. The project, financed by the Green Climate Fund (GCF) under the Readiness Support Mechanism, will undertake different activities for PKSF and government and non-governmental organizations on various topics of GCF to increase and strengthen their capacity for participation in GCF activities.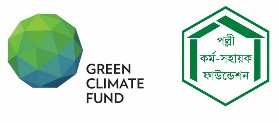 The speakers emphasized on the need for government funding as well as raising funds from various international sources to combat climate change risks. The Chief Guest and the Special Guest assured PKSF of extending overall cooperation of their respective ministries in future PKSF endevaours concerning GCF activities.
Mr Ziaul Hasan, ndc, Hon'ble Secretary, Ministry of Environment, Forests and Climate Change was present as the Chief Guest at the virtual meeting. Dr. Nahid Rashid, Wing Chief (United Nations Division) and Additional Secretary of the Economic Relations Division, Ministry of Finance was the special guest. Mr. Mohammad Moinuddin Abdullah, Managing Director, PKSF, presided over the meeting. Mr. Md. Fazlul Kader, Deputy Managing Director, PKSF, delivered the welcome remarks and Dr. Fazle Rabbi Sadeque Ahmed, Director (Environment and Climate Change) gave a brief presentation on the project's activities.
About a hundred participants, including representatives of various ministries, departments, directorates of the government, and of non-governmental organizations, executive directors of various PKSF Partner Organizations, and senior officials of PKSF, attended the webinar.