News
MEs of Light Engineering sector ask for bigger support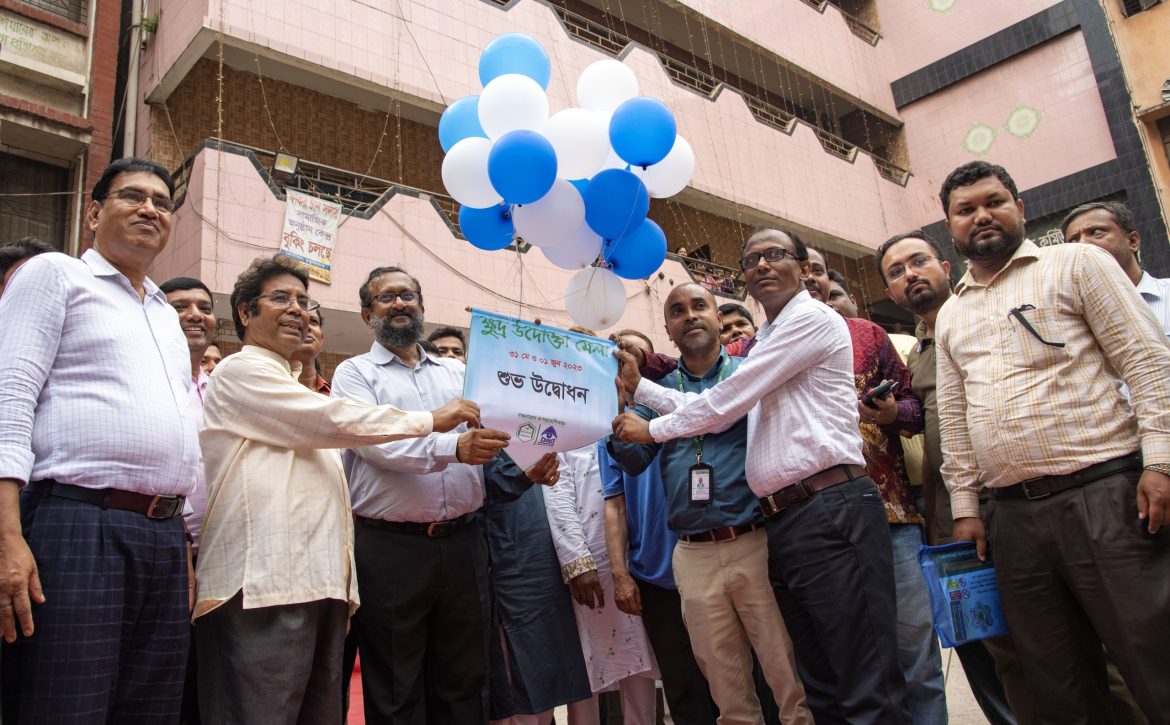 "The training, I received from the Sustainable Enterprise Project (SEP), helped me scale up my enterprise and make it environment-friendly. I wish PKSF would launch a bigger project for us so that we can go further," said Shafiqul Islam, an electric item manufacturer from Dhania, Dhaka, at the two-day microenterprise fair organized under the SEP.
BASTOB-Initiative for People's Self-Development', a Partner Organization of PKSF, implementing 'Machineries and Equipment' and 'Electric Items' sub-projects of the SEP, organized a two-day fair from 31 May to 01 June 2023 in the capital's Narinda area to encourage the SEP-supported micro-entrepreneurs and showcase their products to potential customers.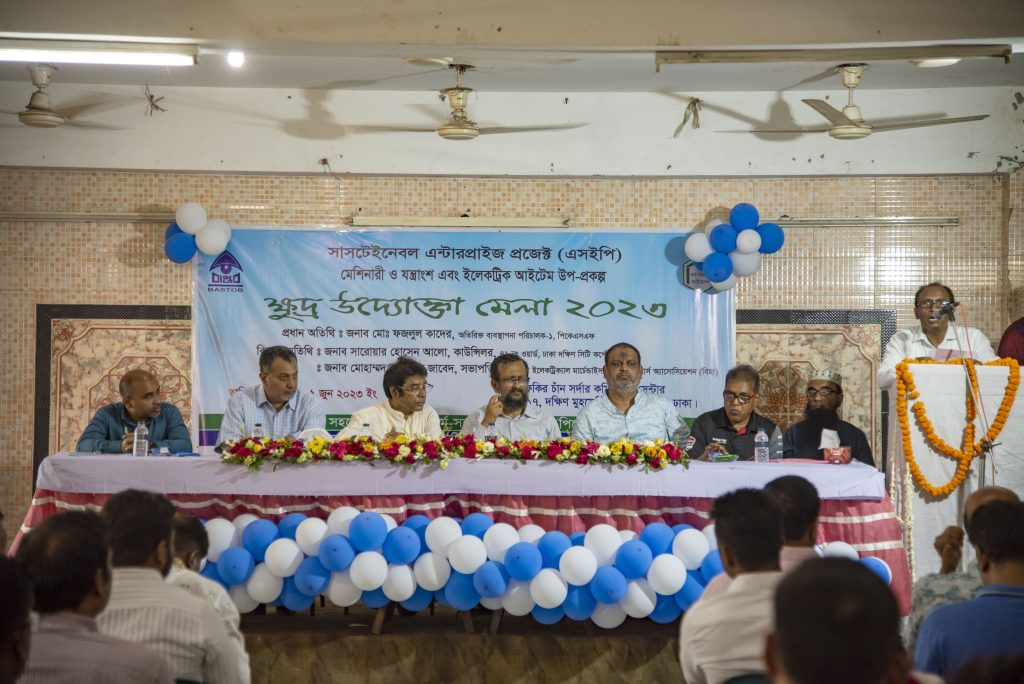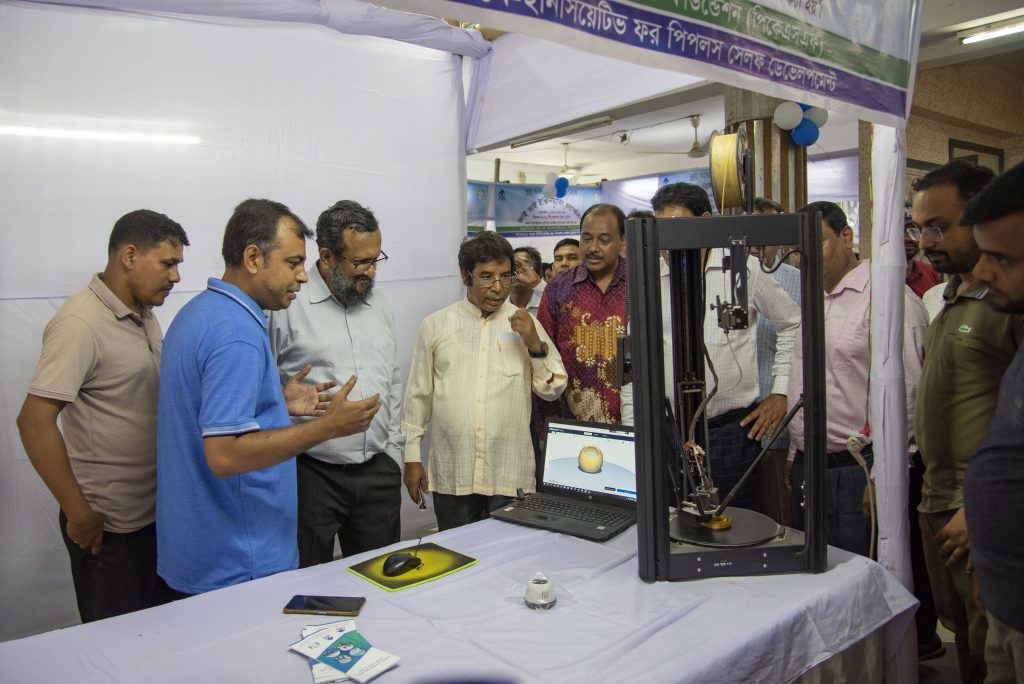 Md Fazlul Kader, Additional Managing Director of PKSF, inaugurated the fair as the Chief Guest on 31 May 2023. Sarwar Hasan Alo, 41 Ward Councilor of Dhaka South City Corporation, and Vice-President of the Bangladesh Engineering Industry Owners Association, and Aftab Javed, President of the Bangladesh Electrical Merchandise Manufacturers Association (BEMMA), were also present as special guests.
Md Fazlul Kader emphasized the significance of the sector in the economy of Bangladesh in his inaugural speech. He said, "The micro-entrepreneurs have been provided with necessary training and modern technology so that they can produce quality products while keeping their businesses environment-friendly."
The projects' area, popularly known as old town, is home to thousands of workshops that are famous for replicating various light engineering goods. Many skilled engineers are now making quality products in the hope of exploring bigger markets. BASTOB organized over 500 microenterprises like these to foster environmental practices among them.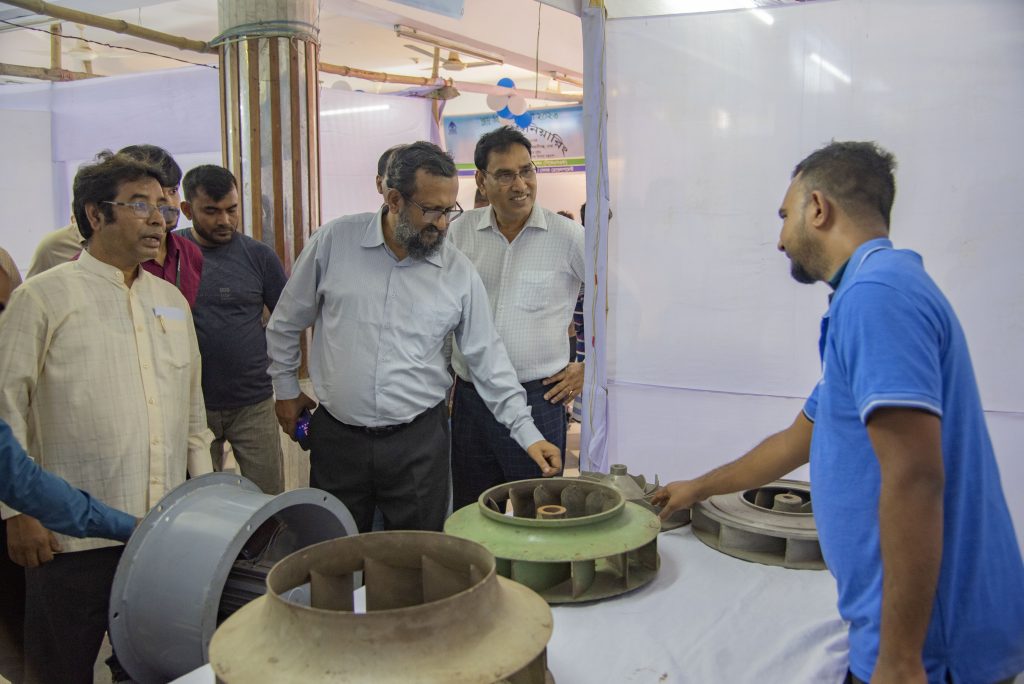 PKSF is implementing the Sustainable Enterprise Project in 37 districts of Bangladesh to support over 60,000 microenterprises in promoting environmentally sustainable practices and green growth through 64 sub-projects being implemented by 47 of its Partner Organizations.